Uncategorized
Major Lazer- Aerosol Can (FIGHT CLVB Club Edit) [JNTM Premiere]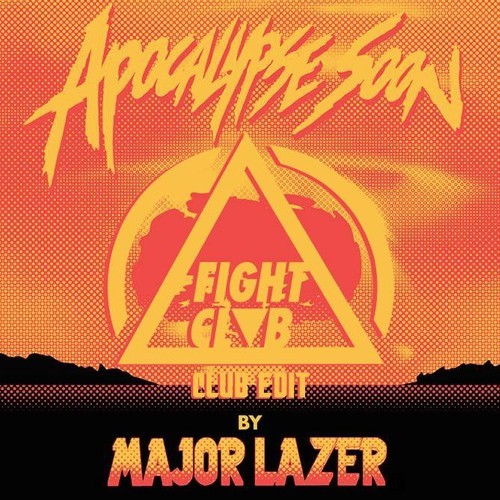 In this new year, we are already seeing artists push the envelope in fresh, new, cutting-edge ways. Delivering innovative spins left and right, and blurring the genre lines with a creative disregard for the rules, we are beginning to see more artists change the typical conventions. Dance music is evolving quickly as sounds intersect in novel ways, and FIGHT CLVB is proving that genre is a term of the past with the release of their latest; a thumping rework of Major Lazer's "Aerosol Can."
We are proud to premiere FIGHT CLVB's newest selection as they come through with a thundering club-primed edit of Major Lazer's single from their forthcoming Apocalypse Soon EP, slated to be released via Mad Decent later this month. FIGHT CLVB take the original track and flip it upside down, as they bend Major Lazer's signature dance hall sound into a pumping bass selection, perfect for the club atmosphere.
Major Lazer- Aerosol Can (FIGHT CLVB Club Edit)
[soundcloud url="https://api.soundcloud.com/tracks/133676745″ params="color=ff5500&auto_play=false&hide_related=false&show_artwork=true" width="100%" height="166″ iframe="true" /]
Download Major Lazer- Aerosol Can (FIGHT CLVB Club Edit) for free right here. 
Modifying the original with a pounding drum arrangement during the intro that carries through the entire remix, FIGHT CLVB's edit warps Pharrell's vocal work into precise chops and loops, accentuated by the obvious addition of some serious sub treatment. Fusing the original's reggae/ dance hall elements with the club aesthetic, "Aerosol Can" is energized with a completely unique vibe that is meant to turn club dance floors into jam-packed party saunas.
Best of all, FIGHT CLVB is giving their "Aerosol Can" edit away as a free download. Check out the stream below, and be sure to download this sure-to-be club rattler.
FIGHT CLVB
Facebook // Twitter // SoundCloud