Advice
5 Gifts for the Motivated Entrepreneurs in Your Life
With the holidays right around the corner, it is time to start getting that gift list in order! There are so many people in your life to shop for, and each of them could benefit from a different gift. Well, we want to make sure you are fully prepared when it comes to those business people in your life. That person who stops at nothing to reach their goals, that tackles everything head on, and doesn't let anything stop them from reaching their fullest potential.
The good news is they probably already have the practical things like a budget, space, and business plans in place, so the basics are covered and are well established. Though this might seem like it would make it harder to shop for them, because they seem like they already have it all, don't worry, there are still plenty of gifts to get them that will help them on their entrepreneurial journey!
Meal Subscription Service
If they spend most of their time in the office (or now their home office), they probably let things like grocery shopping get put on the backburner. Plus, if they are always on the go, they may not have time to stop by and pick up ingredients for a meal, let alone go home and cook it. That's where you come in! A subscription from Blue Apron is a thoughtful gift that will do some of the hardest parts for them! The subscription takes care of the recipe picking, shopping, and measuring out all the ingredients. All they have to do is grab the items for the meal and cook it. It may also provide them with the creative outlet they need in the kitchen!
A watch is a great addition to any wardrobe, but especially for someone always on the go, hitting meeting after meeting, trying to stay on a proper time table. Women's watches from MVMT are a beautiful piece to add to their ensemble, and they have a watch for everyone, no matter their style preferences. Plus, MVMT provides each watch with a 2-year warranty, so they are covered! Their prices are extremely affordable for the quality you receive. You really can't go wrong with a watch from MVMT.
For someone who seems like they are perpetually busy, they may not have the time or space to carry an entire wallet. Yes, you have to have time to carry a large wallet, because you have to fish through it to find your ID or your card. But, a Card Holder from Kate Spade is a perfect solution for the time and space woes. They will be able to carry only the necessities, which helps them cut out the excess baggage and the wasted time a large wallet brings about.
Sometimes when people are motivated in the workplace, they let their personal health and well-being be put lower and lower on the priority lists. Don't let their health suffer! Show you have their back with a monthly vitamin subscription. Ritual has a daily vitamin to help aid the normal diet, and doesn't fill them will unnecessary amounts of vitamins. They are vegan, gluten-free, non-GMO certified capsules that contribute to aiding in brain and bone health, promote red blood cell formation, and have tons of antioxidant support. It is truly a daily vitamin that works smarter, not harder, just like them.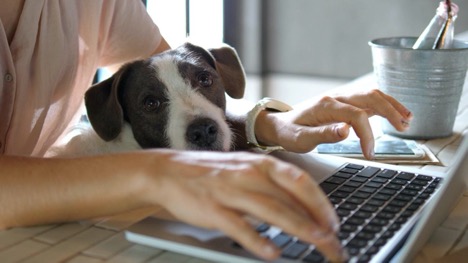 Moleskine's classic leather notebook is a sturdy, elegant, and sleek gift for anyone, but especially entrepreneurs. It is perfect for them to write their tasks, their accomplishments, and any note they can think of. Plus, it's classy look helps to add to their overall appearance. The hard or soft cover gives good versatility depending on how they like to handle their items (hardcover for those that are rougher, soft cover for those that like flexibility). You can even personalize their cover if you would like to put their name on it or give them an encouraging message!
Conclusion: Finding the Perfect Gift
When buying for a business focused friend, it is important to stick to gifts that are practical and something they can use to help them in their workplace ventures. And we think all of these options fit those needs!