Lifestyle
How to Prepare Your Home For The Holidays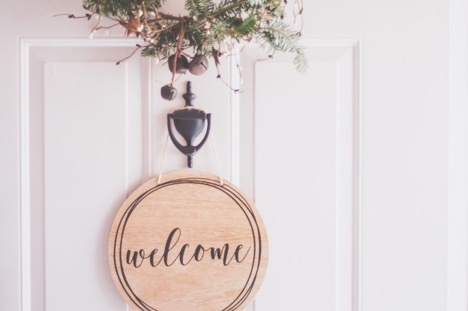 The holidays are a special time when you have the opportunity to gather with your family and friends. While you may be looking forward to hosting seasonal parties, it is also normal to be worried about how others might view your home. Keeping your house spotless during the holidays requires a lot of hard work, but the effort is worth it when you can greet your houseguests with confidence that they will not see pests scampering across the floor. Now that the holiday season is arriving, you can use these strategies to keep your home clean and pest-free.
Clear Out the Clutter
The first thing that you need to do to get your home ready for the holidays is to make some space for your guests. If you have a guest room, then now is the time to get it ready for people who need to stay overnight or take a break from the festivities. Your home's living areas and closets may also be filled to the brim with items that accumulated all year long. Take a day or two to sort through storage bins and boxes. Once you've gone through everything, take your unwanted items to the donation center or put them on the curb. Getting rid of clutter helps you to also eliminate hiding spaces for pests such as spiders and roaches.
Clean Food Storage Areas
You can expect to be doing lots of cooking during your holiday events. Your guests may also need to store items in the refrigerator or grab something from the pantry as they help you with food prep. Make sure to clear out any outdated food and wipe down all of the shelves. Cleaning up spills reduces the amount of food sources that pests can use to survive.
Check the Exterior of Your House
The outside of your house is one of the first things that guests see when they visit, and you may be entertaining outdoors on a warm day. Walk around the outside of your house to look for spiderwebs and wasp nests that need to be cleaned up. As you perform your inspection, look for signs of rodent activity. For instance, you might see small holes on the siding or up around the attic area. If you detect any scampering sounds as you walk around, you can also assume that there is an outdoor pest problem that needs attention.
Inspect All Plumbing Fixtures
Water leaks are not only damaging to your home, but they also attract pests. Go into each bathroom in your house and look under the sink. Cockroaches and other insects often live around these areas, and you need to make sure that they are clear for your houseguests to stash their hygiene items in the cabinets. If you see a water leak, then have it repaired and clean the area to deter pest infestations.
Check for toilet problems too. Common toilet issues include clogging, running water, inadequate flushing, and cracks on the surface. Minor issues like the first three can be remedied by simple solutions. However, cracks on the toilet or on the tank can't be easily patched up. Temporary solutions can only last for a short while and may even lead to a bigger problem.
In this case, the better solution is to replace your old toilet with a new one. Consider switching to a water-efficient macerating toilet, especially if your bathroom is located away from the sewer line or has low water pressure.
Treat Your Home for Pests
As a final step in your holiday readiness plan, you need to call a residential pest control expert. Many pest control problems are difficult to control on your own, and you may not even be aware of an issue such as a rat nest in the attic. Professional residential pest control involves using special sprays that have residual effects that last for several months. This gives you peace of mind that you won't have a pest issue arise while you have guests visiting during the holidays.
Don't let yourself be embarrassed by a guest claiming that they saw a mouse or a cockroach in your home. By combining some basic home maintenance strategies with professional treatments, you can be sure that your house is ready when the first guest rings the doorbell.