Lifestyle
Moving To A New Home Vs Investing In Home Improvements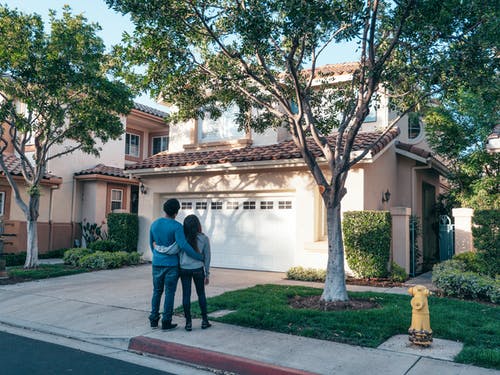 Most homeowners out there eventually find themselves faced with the common predicament of whether to invest in home improvement projects or to move to a home that already meets their requirements. Unfortunately, because our living requirements generally change over time for various reasons, from family expansion to various other life changes, a home is often not suitable forever. And not just that, home interiors can become outdated over time, as interior trends are ever-changing. And living in a modern home has become a desire for many.
With that said, there are pros and cons associated with both moving to a new home and investing in home improvements. For this reason, every homeowner that is faced with the predicament should weigh out the pros and cons to draw a conclusion that suits their unique situation. These pros and cons will help you determine what's best for you.
Pros Of Moving To A New Home
The most blatant benefit of moving to a new home that already meets your requirements is that you won't have to deal with contractors to carry out renovations. You also won't have to spend any time planning the renovation process, budgeting, and enduring the lengthy process of having your home worked on while you're still living there, which can be quite an inconvenience. There are new modern development options, such as NYC condos for sale and other recent developments in other areas.
It's definitely an easy process to find the perfect home while relying on the help of an estate agent that will evaluate your budget, your expectations, and your needs. Once you've found your perfect home, all you'll have to do is move in and get settled. And because a change is as good as a holiday, moving to a new home is often a great decision. If the location of your current home is not suitable, or renovations will exceed your budget without pumping up property value all that much, then moving is a great solution.
Cons Of Moving
There are a few cons associated with moving, and most of them surround the fact that moving can be pretty tedious, especially if you are moving with children. However, there are several practical and effective ways to overcome these challenges. Other cons of moving may be that you might not be able to sell your current home for a profit, which means you could end up spending more when purchasing a new home that meets your requirements. In addition, the process of buying a home can be somewhat time-consuming. Although once again, you can rely on an agent to handle all the details for you, which will simplify the process.
Pros Of Investing In Home Improvements
Suppose the home improvements you are after are of a unique nature, and you are unlikely to find new developments that showcase such interiors or layout plans. In this case, investing in home improvements is a beneficial decision. You will be able to have your home remodelled to your exact specifications.
And even though home improvements can be pretty pricey, if you are money-savvy with your approach to the task, you can save money and increase the value of your home as a result. For example, turning a part of your yard into a wooden deck is a wise investment and makes a great outdoor living space for your family. Including the property location, deck type, and building cost, the new deck can lead to an average ROI of 75%, significantly increasing your home's value. If you can't afford natural lumber, opt for composite decking. Composite decks cost less than premium wood decking, offer the same natural wood look, and are resistant to staining, fading, splintering, and cracking. Therefore, improvements can leave you with a profit if you later decide to sell. While some home improvement projects can dramatically boost property value, others can harm value. So, if you choose to opt for home improvement projects, be sure to determine which projects will increase value and which will harm value. Some great options include kitchen remodelling, bathroom upgrades, landscaping, and curb appeal projects.
Cons Of Investing In Home Improvements
The main cons of home improvements are that you will have to spend quite a bit of time planning the projects, finding suitable materials, budgeting, and enduring the process of each project. For certain aspects of the entire project, you may have to find temporary accommodation, especially if bathroom and kitchen renovations are on the menu. In addition, you could lose money on the value of your home if you don't go about the improvements in an intelligent way.
Therefore, home improvements can be time-consuming, frustrating, and you might run at a loss. Home improvement projects can damage the value of your home if they are not a wise investment choice. If the idea of having construction workers in your home for extended periods doesn't appeal much to you, then home improvements are likely not the best decision either. What's more, home improvements often can increase the size of your living space, as expansion projects generally cost a small fortune.
Making the Right Decision
When it comes to determining the right decision, it is critical to determine why your home is no longer suitable. If location is the concern, the best choice is to move to a new home in the correct location. In addition, if space is the concern, a new property is also generally the ideal solution. However, if you are after unique renovations and interiors, then the remodelling investment would be the best decision. Furthermore, if the improvements your current home needs are not drastic, it is likely a financially wise decision to improve your existing home rather than buy a new one.
Because every homeowner has different needs, you will need to determine the best solution while weighing out your pros and cons. Financing home improvements can also be a bit tricky, so if you don't have available funds, selling and moving is likely the best decision if you are unable to carry out the renovations gradually as your budget allows.
Before you decide, it is a great idea to determine your budget for renovations and your budget for a new home. If you cannot make a decision, your financial affairs will lead you to make a decision that will benefit you. Both home renovations and buying a new home can be pretty pricey, so be sure to decide that won't harm your financial wellbeing.