Lifestyle
5 Best Ways to Finance Your Home Improvements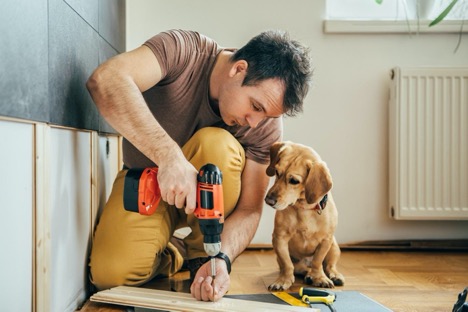 Who doesn't love doing a little home improvement? A bathroom upgrade or kitchen revamp is one of the best ways to make your everyday reality just a little bit better. Or a lot better! Some of the more impactful projects can make a huge difference in both your home's value and you and your family's comfort. They can also be expensive.
But where there's a will, there's a way.
This blog will break down some of the best ways to finance your next home improvement project.
Let's get started!
#1 Do What You Can Yourself
Between materials and labor, the price of a home improvement job can sneak up on you. One of the best and simplest ways to make a project more affordable is to cut out as much of the labor cost as possible.
All it takes is a little elbow grease, some DIY know-how, and the right tools.
Nowadays, it's easier than ever to learn home improvement skills on the fly. Everything from painting tips to step-by-step installation guides can be found online. Why pay an expert for something you can easily do on your own…or learn to do in just minutes?
#2 Utilize Family Expertise…and Funds
Even if you're not the handiest person in the world, you probably know someone who is.
Your family and friends can help with every stage of your home improvement project, from planning through execution:
Have a cousin who keeps a beautiful garden? Have her help you out by planning a beautiful new outdoor space that makes your backyard the best on the block.
Put your fitness buddies' muscles to the test by having them help with demolition or moving. It's a free workout for them, and a cheap or free job for you!
Plus, family and friends can also be sources of funding. Borrowing money from your parents, or a close and trusted friend, can help you avoid expensive interest and fees.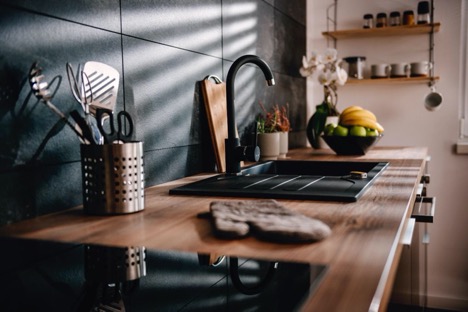 #3 Borrow Advantageously
Not everyone has the ability to borrow funds from their family and friends. But thankfully, most people can access emergency funding from banks and other financial institutions. One of the easiest ways to finance your brand-new deck or other project? Get a loan.
Specifically, you should look for a great personal loan with features like:
Low APR (interest)
Fast (pre-) qualification
A flexible pay-back schedule
Loans are a home renovator's best friend!
#4 Take Advantage of Your Home's Value
One special kind of loan you should consider, especially if you're an older adult with equity in a house or apartment, is a reverse mortgage. This special source of funding enables homeowners over the age of 62 (in most states) who live in their properties to use their equity as collateral.
The loans you can get are potentially much bigger than standard ones.
While it sounds complex, a reverse mortgage explained simply is that it's just a way to cash in on an investment you've worked hard on for a good portion of your life.
#5: Look for Deals from Local Businesses
However you get the funds, you should also look to spend them efficiently. And a great way to get the biggest bang for your buck is entrusting your home improvement to a local business.
Small, boutique firms offer value you can trust. Often, smaller businesses will have specialties or niches they specialize in, such as attic insulation installation. Hiring local contractors with a particular focus means you get expertise and, often, a great deal.
Plus, it's always nice to be a supportive member of your community.
Fund Your Dream Project
When imagining what your perfect new kitchen will look like, or what you could do with an extra room, it's important to remember just how pricey home improvements can be. Small renovations aren't much cheaper than big ones, and even the affordable firms are still costly.
Luckily, the methods detailed above can help you finance any kind of job you want to do. Save what you can, find the funds you need, and turn your home into your dream castle!