Gadgets
7 Tech Tools to Upgrade Your Home Office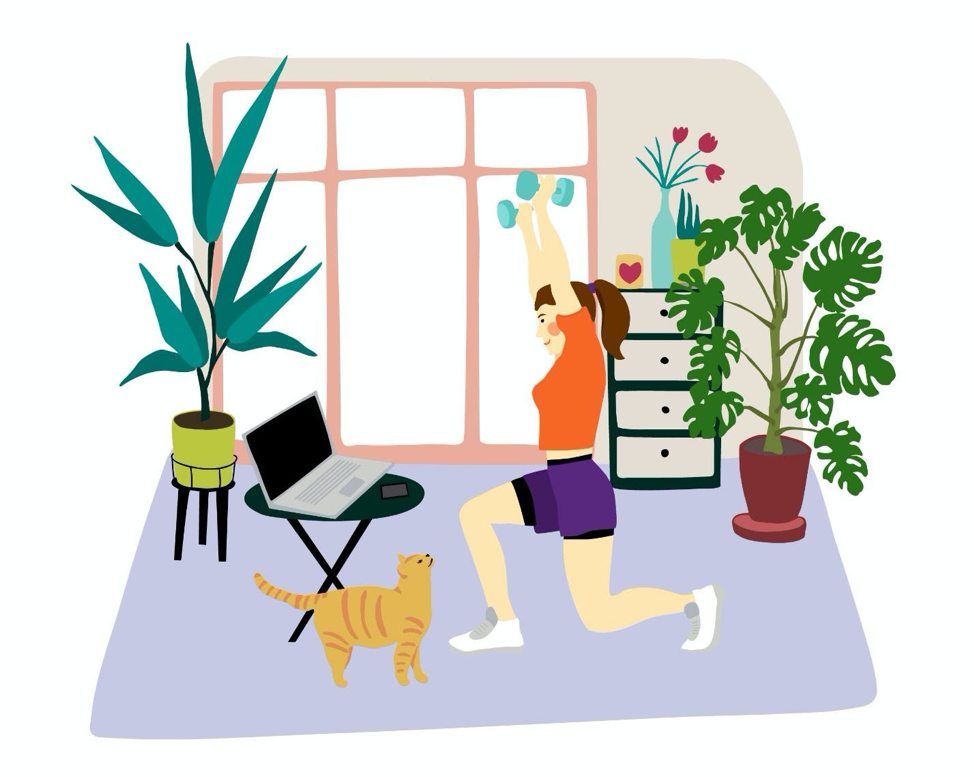 Working from home isn't always easy—while the lack of a commute is great, the lack of office technology is not-so-great. Every brave self-starter, intrepid freelancer, and audacious entrepreneur deserves top-notch tech tools to flip their home office into a beacon of productivity and success.
Read this nifty guide for the best tools, accessories, and gadgets for any work-at-homer looking to give their workspace a mighty fine upgrade.
#1: Headset or Headphones
For people looking to zone in on their work and stay as focused as possible, a headset or high-quality pair of headphones can help shut out the rest of the world so you can put in those valuable hours of hard work.
Either opt for a robust, powerful pair of noise-cancelling headphones or a lightweight wireless headset for crisp sound, on-the-go.
#2: High-Def Speaker
Not everyone works well in complete silence. Sometimes, you need to get pumped with some energizing hits, or stay in the flow with some productivity-promoting playlists. Workplace jams are excellent for fueling ideas, relaxing an anxious mind, and keeping you focused during a difficult task.
Opt for instrumental tunes over lyrical pop songs for optimal concentration while working from home. If you're feeling nostalgic, look into getting your hands on a retro-style Bluetooth record player and CD set.
#3: Wireless Computer Accessories
When you have so much on your mind already, you don't also want to deal with the nonsense of unnecessary cables and connectors. That's why you should invest in a wireless keyboard and mouse combo to boost your efficiency without getting tangled up in wires.
To ensure that you preserve your hands during your strenuous workweek, try to select a keyboard that is comfortable and ergonomic. That way, you can nurture your joints and your productivity, all at once.
#4: Good Lighting
Lighting has a remarkable effect on the human psyche. Changing up the lighting fixtures in your office can do wonders for your productivity and lift your spirits.
Here are some tips to spruce up the lighting in your workspace:
Get a smart headlamp with brightness controls to regulate the lighting in the room.
Move your home office to a room with a big window—just avoid facing direct sunlight when you work.
Pay attention to computer brightness. Too much needless screen light can hurt your eyes and impair sleep.
#5: Wi-Fi Router and Extender
In the world of online business, Internet entrepreneurship, and remote working, connectivity is everything. You always want high-speed internet access. Any downtime could cost you valuable time, energy, and money.
Invest in a new, high-powered Wi-Fi router along with range extenders to reach your home office. That way, you'll never have to worry about excruciating lags or buffering.
When you pay more for internet performance, you earn more peace of mind.
#6: Electric Standing Desk
Sitting for hours all day can do a lot of damage to your back, posture, and contentment. To boost your mood, improve your stature, and add a fun spin to your usual day, splurge on an electric standing desk and wooden desktop for a chic, adjustable addition to your high-tech home office.
#7: Another Computer Monitor
Whether you're kickstarting your own business or working for the big boss, you'll want to keep your digital space as organized as your physical space. That's why investing in a second monitor will change how you work forever—you'll suddenly have all the screen space you need to spread out your files and web browsers, without squinting or clicking from page to page.
Upgrade Your Office, Upgrade Your Life
When you purchase new items for your home office, your intention is to improve your output and your focus throughout the workday. The same should go for your daily habits—with every new purchase, remember to upgrade your work ethic and discipline so that you can take full advantage of all your exciting new tech tools.
Good luck, and get to work!