Concerts
Phoenix Lights Brings House to the Desert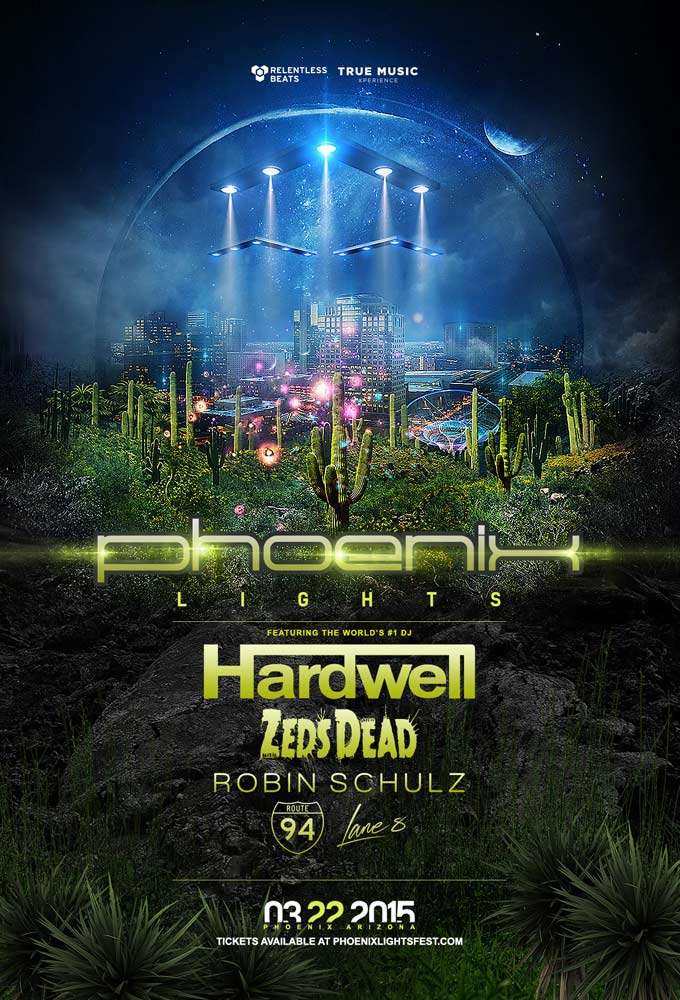 Fans of the EDM heavy festival Electric Daisy Carnival can certainly whet their appetite this weekend at the Phoenix Lights Festival in Downtown Phoenix. Electro-House heavy hitter Hardwell shines as top billed with Zeds Dead, Robin Schulz, Route 94 and Lane 8 also performing.
One act to look out for is Dirty Bird's Kill Frenzy. The German tech-house (err booty-house?) producer promises to have a good showing. Kill Frenzy is definitely a stand-out act to see and should be performing early so do not miss it.
The festival is this Sunday, March 22nd at Civic Space Center in the heart of Downtown Phoenix. There's also going to be a post-festival party at the Monarch Theater with Zeds Dead. Get ready to call in sick Monday morning because this fest is going deep into the night.
WHERE TO BUY TICKETS
The festival is this Tickets are available online for $65.00 or can be purchased at various Zia Records in Phoenix.
Zia Records – Tempe
3201 S Mill Ave (NE Corner)
Tempe, AZ 85282
(480) 829-1967
Mon-Sun: 10AM-Midnight
Zia Records – Camelback
1850 W Camelback Rd
Phoenix, AZ 85015
(602) 241-0313
Mon-Sat: 10AM-11PM
Sun: 10AM-10PM
Zia Records – Chandler
3029 N Alma School Rd
Chandler, AZ 85224
(480) 857-4942
Sun-Thurs: 10AM-10PM
Fri-Sat: 10AM-11PM
Zia Records – Thunderbird
2510 W Thunderbird Rd
Phoenix, AZ 85023
(602) 866-7867
Mon-Sun: 10AM – Midnight
Full Line-Up
Hardwell
Zeds Dead
Robin Schulz
Route 94
Lane 8
Kill Frenzy
SecondCity