New Releases
Alma – Avalanches feat. Sound Remedy & Kill Paris [Free Download]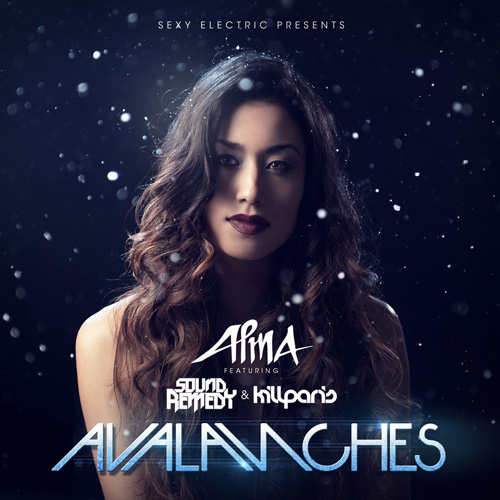 Kill Paris and Sound Remedy have come together to produce Alma's debut single, "Avalanches". This track starts off with a jumpy tune paired with the relaxing vocals of Alma. The first drop belongs to Sound Remedy as he releases melodic dubstep as Kill Paris comes in for the second with his electro- soul twist. Chill vibes for everyone to enjoy.
Released on Kill Paris's label, Sexy Electric.
Alma – Avalanches feat. Sound Remedy & Kill Paris
[soundcloud url="https://api.soundcloud.com/tracks/124213058″ params="color=ff6600&auto_play=false&show_artwork=true" width="100%" height="166″ iframe="true" /]
Download Alma – Avalanches feat. Sound Remedy & Kill Paris right here.
Kill Paris, who has been playing music since the age of 16, boasts a Future Funk style which he refined while living in Nashville, Tennessee. After reaching some mild popularity on the web, Kill Paris began touring throughout 2012 and 2013 until he was approached by OWSLA Records to release a 9 track EP. While his tracks have reached the top of the Beatport charts, Kill Paris has continued his rise to the top by playing festivals like Ultra Music Festival.
Sound Remedy is a Los Angeles based producer who got his start playing in the Chicago EDM scene. With multiples remixes for artists like Hermitude and Superbus, Sound Remedy has also been able to make a name for himself by commissioning a song for the NBA. Sound Remedy's unique take on Dubstep has been the real characteristic that sets him apart from the rest of the producers in the game right now, and has been the catalyst that has helped him to play monster festivals like TomorrowWorld.
Follow Kill Paris: Facebook // Twitter // Soundcloud
Follow Sound Remedy: Facebook // Twitter // Soundcloud
Follow Alma: Facebook // Twitter // Soundcloud