Concerts
BUKU 2014 Music + Arts Festival Recap & Photos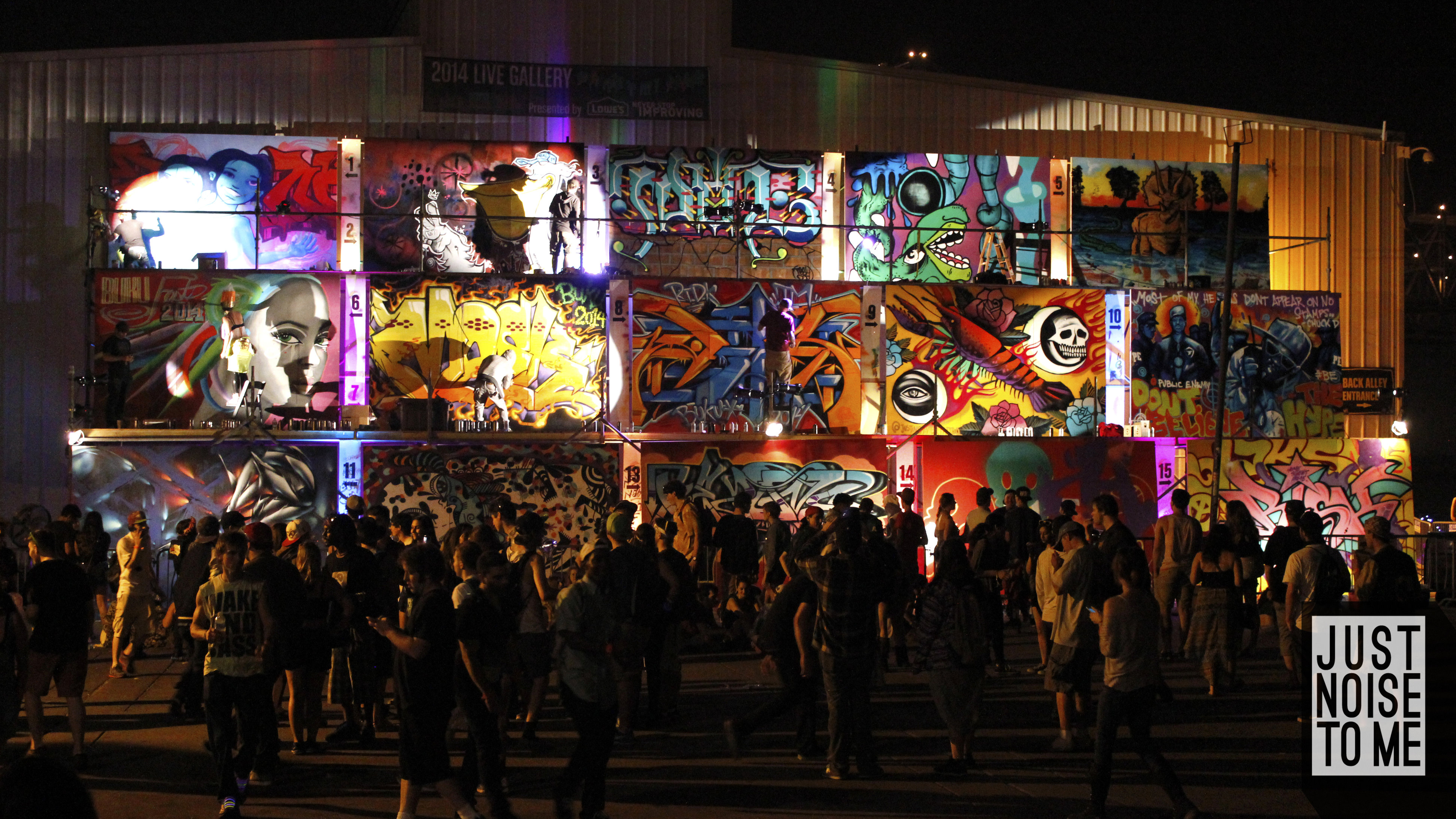 We noticed something very special immediately upon entering BUKU 2014… It might have been because we were totally out of our element in the deep south, or maybe it was being so close to the Mississippi river. Maybe it was the perfect weather or maybe it was the beautiful people… No matter what it was, we knew we were going to have an incredible time at BUKU right from the get-go.
The festival was set up exactly like a shotgun home in New Orleans: the stages were all in line with each other, allowing attendees to go from the main stage all the way to the back alley without having to walk around aimlessly or use a confusing map. Everything was straight forward and easily navigated. You could literally walk in a straight line next to the river and hit ever stage. It was incredibly easy and convenient.
Along the way from one stage to another, concert-goers could stop by an assortment of INCREDIBLE vendors including food, merchandise, and more. New Orleans is home to some of the best cooking in the entire world, so taking a break for food was something to look forward to. From brats to pizza and even some vegetarian options, BUKU had the food game locked down.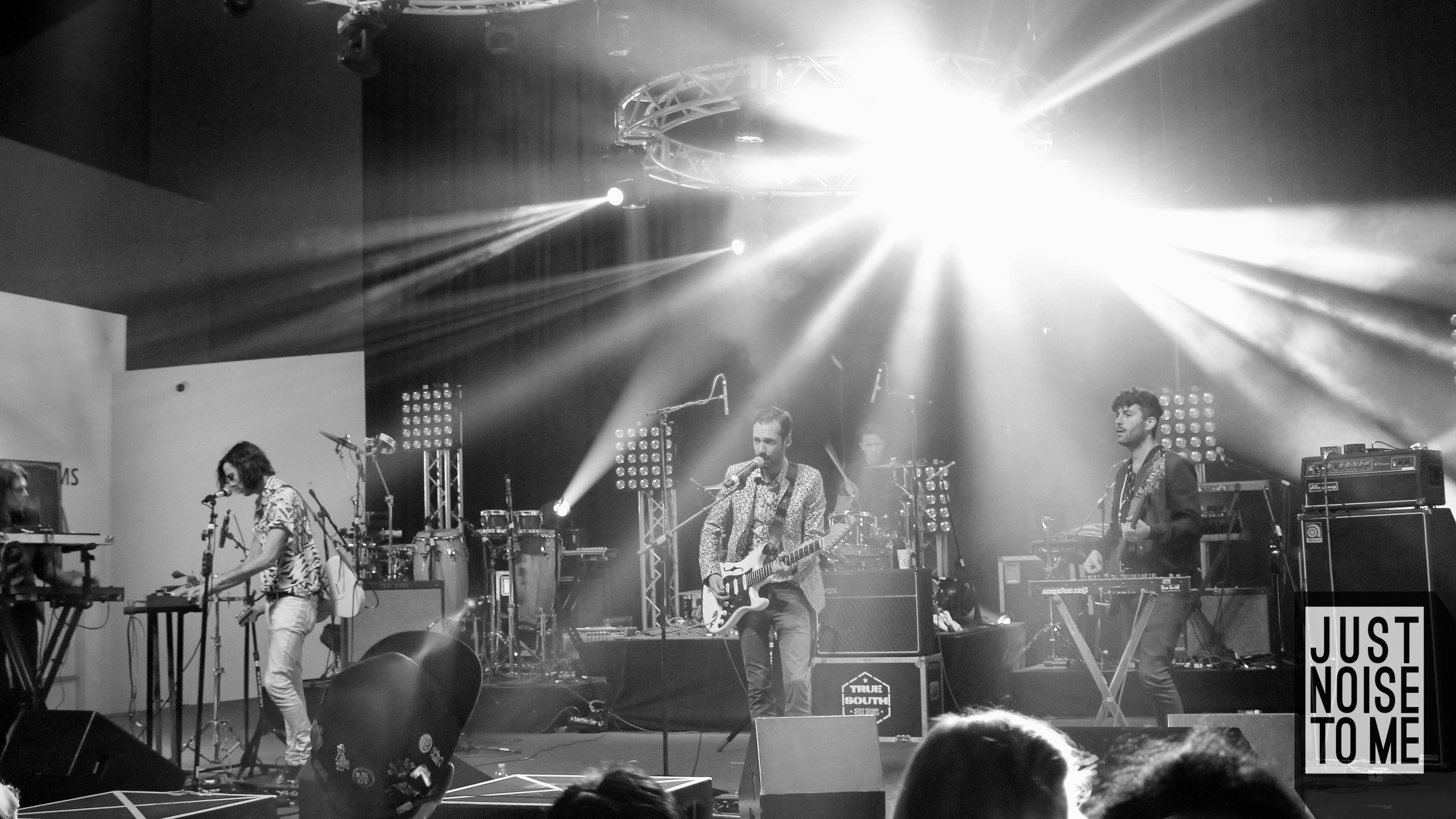 BUKU 2014 Day 1 Recap:
If you weren't able to make it to the first day of BUKU as soon as the gates open, you missed out on some serious up-and-comers. Treasure Fingers was a blast in the Ballroom, and NO native DXXXY tore it up in the back alley (check out DXXXY's full set from BUKU right here) before Jesse Slayter completely blew it up. Kid Kamillion was after Slayter making the Back Alley the place to be for some of the best underrated acts at the festival.
Meanwhile at the Power Plant main stage, Bone Thugs-N-Harmony were bringing everyone back to the 90's with all of their hits. Seeing them followed by NAS was one of the coolest and most nostalgic festival experiences ever.
The Ballroom definitely had its own vibes throughout the entire afternoon with Classixx and Miami Horror playing some incredible live sets that were each funkier than the next.
We were also able to hop on board the S.S. Blu-Ku to catch Big Freedia's Twerk Lesson which had to have been one of the most unique experiences of any festival we have ever been to. Watching a swarm of people twerk as hard as they could while Big Freedia slapped their asses was hilariously educational.
If you were looking for a place to really get down, the Float Den was where it was at. Good lord was that place sweaty. Watching Paper Diamond we thought there was no possible way that stage could get any more rowdy, until Carnage came on and completely ruined every one in attendance.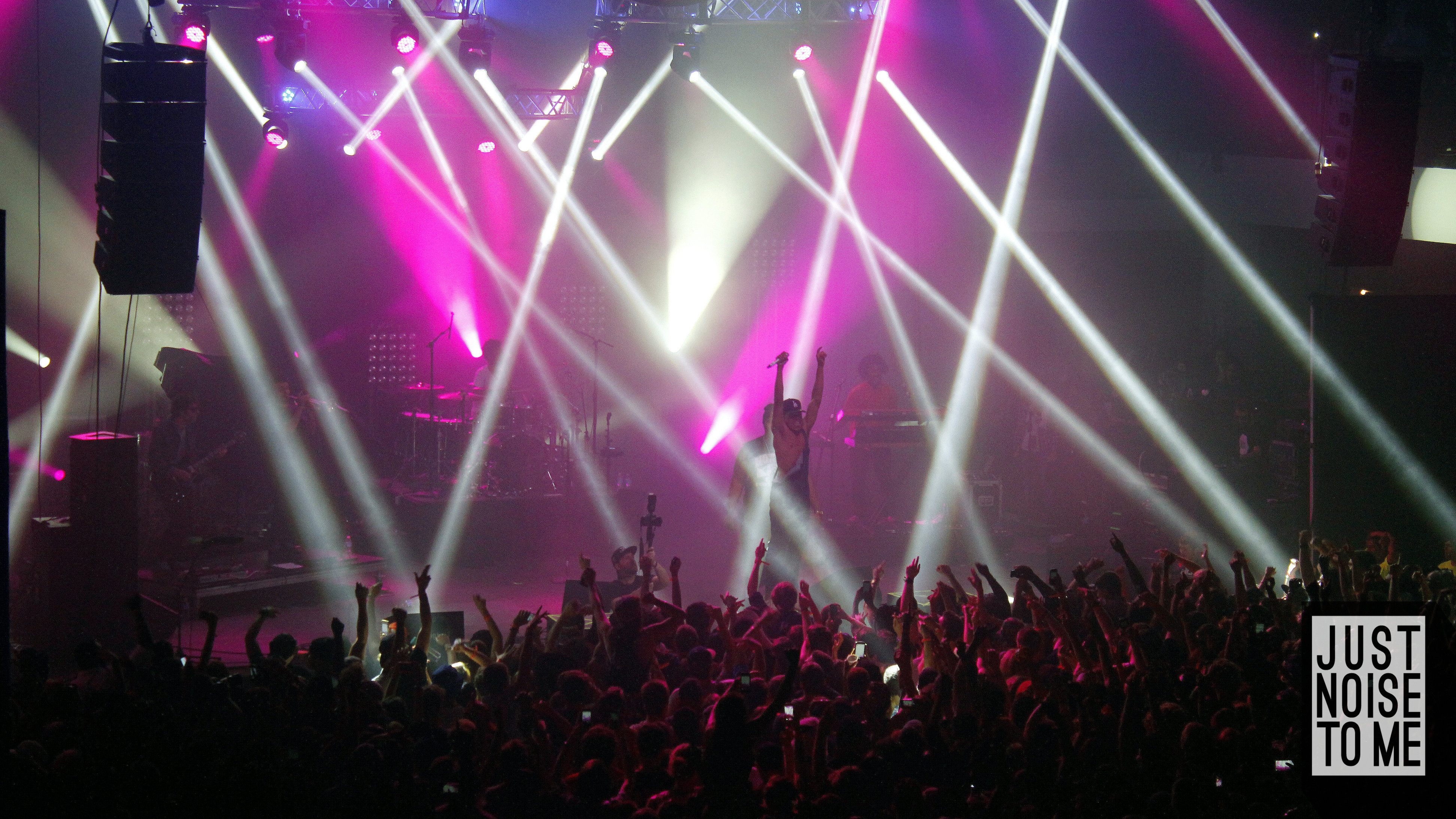 Once the sun went down was when things really got goin' at BUKU. After rocking out to Sleigh Bells (who were extremely impressive and above our expectations) we were relaxing with a few beers during Dusky's deep set in the Back Alley before catching the last bit of Ellie Goulding at the main stage.
One of the biggest (and best) surprises of the entire festival was getting to catch The Gaslamp Killer's set in the ballroom between Pusha T and Chance The Rapper. GLK's set was full of awesome new music from Hudson Mowhake and live scratching that showed the audience what an actual DJ does…
The best set of the night (and possibly the entire weekend) was without a doubt Chance The Rapper. Saying his stage presence is "high energy" does not do the man justice. An hour was not nearly enough time to soak in the magic that was Chance. His band was tight, on point, and perfectly coupled his quick flow.
BUKU 2014 Music + Arts Festival Photos
More photos and a recap video on the way! Stay tuned!
BUKU 2014 Day 2 Recap:
Day 2 of BUKU 2014 started off harder than expected with DJ Snake in the Float Den. It was our first time seeing Snake perform live and it was not a let down whatsoever. Focusing more on his  festival set than what he showcased in his two-hour essential mix, DJ Snake definitely blew us away. But nothing could prepare us for what was to come.
As we made our way into the Ballroom, we noticed something strange happening during Dan Deacon's set. He had shifted the entire audience into a giant dance party — and not the kind you would expect. Playing on the floor instead of on stage, Dan Deacon was able to shape the crowd into a huge circle that completely occupied the space of the Ballroom.
People would take turns running into the middle and showing off their moves. Once he felt the crowd had enough, Dan had everyone run to the center and greet each other with high fives. It was yet again one of the most unique things you could ever witness at a festival.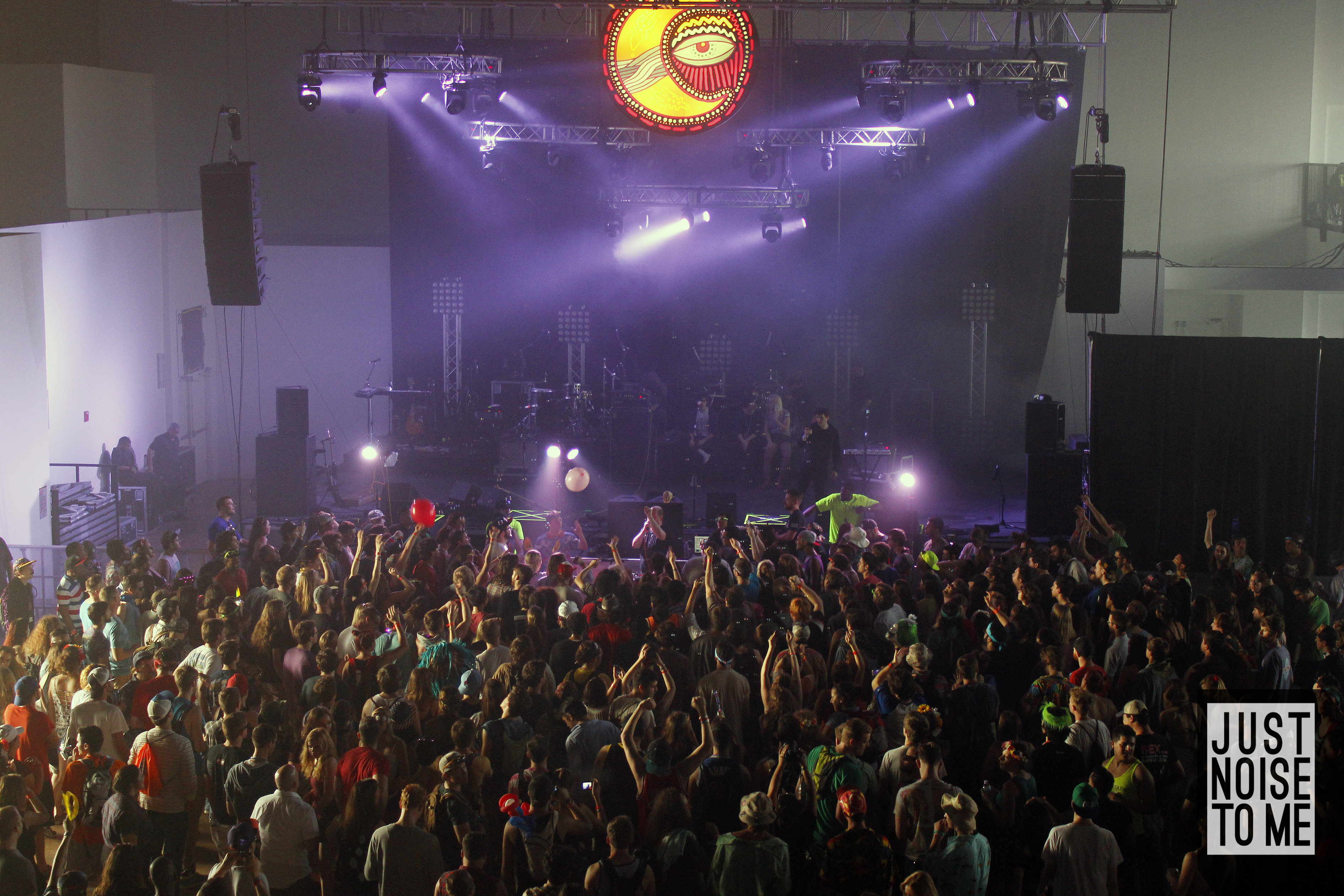 Since the Back Alley was a success for us on the first day of the festival, we made our way back and once again were not dissappointed. We caught another New Orleans native, Shanook, on stage while Boyfriend was getting down with the crowd performing one of her newest tracks. It was just another in-your-face experience from BUKU.
One of the most anticipated acts of BUKU (for the JNTM BUKrew at least) was the Funklords known only as Chromeo. It was awesome getting a chance to see the the guys live, right in midst of their 2014 tour. The guys were on point as always and their set featured some of their new jams like "Jealous" and "Come Alive," both of which were even better live.
Cashmere Cat was another catch in the Back Alley, playing everything from his own Wedding Bells EP to other FoFoFadi-inspired artists like Drippy Dolphin and Trippy Turtle. Cat went super hard and had the entire back alley packed to the brim with adoring fans.
There was really no other choice other than seeing Baauer b2b RL Grime. Two of trap music biggest stars collaborating with each other behind the decks was by far the most insane experiences of the festival.
After getting completely turnt up at Baauer and RL Grime, we made our way to Soul Clap who was playing two full hours of some of the most soulful, funky house music we had heard all weekend long.
Fortunately the grooves kept on rollin' with Skream, who as of late has been venturing further away from the disgusting dubstep he made his name with and has moved closer to disco house that had the Back Alley getting down with their funky selves.
After passing through the Float Den to catch a little of Tyler the Creator (who was raunchy and awesome as always), we made our way to the Beats Antique set in the Ballroom. The place was packed and sweatier than ever. The crowd was full of die-hard fans who were dancing and enjoying the last few hours of the festival.
BUKU 2014 Review
The festival was overall a huge success. Everywhere we turned we were met with another great act. The venue could not have been better and the food and beverage vendors were a perfect representation of the host city.
It wasn't just the entertainment that was impressive, the attendees of BUKU 2014 were also something to write home about. The people in New Orleans are some of the most down to earth and friendly folks. There were multiple times where people would walk up to us and start a conversation like we had all been best friends for years. Now THAT was truly a unique festival experience.
Another important aspect was the art. Now, most festivals say they're an "music and arts" festival, but not many actually mean it as much as BUKU does. Everything about the festival was in some form or another focused on art. Whether it was the wall of live graffiti or the commissioned piece hanging in the float den, BUKU was actually an art festival.
Overall, the BUKU experience was a refreshing one. The festival is still very young and growing into itself, but that's what makes it so great. There weren't a lot of bros or VIP people spending tons of money just to be seen at the show. Everyone in attendance was someone who was there for the music, or at least there to have fun.
That's the bottom line. The festival was FUN. There was nothing quite like BUKU and I personally cannot wait to return.