New Releases
Lily Allen Releases "Sheezus" Video
Needless to say, Lily Allen goes in on her latest track, "Sheezus". Not only are the technicolor visuals airtight, but she uses her charming delivery paired with an unforgiving 808 as the backdrop for her collective shout-out to the female pop community.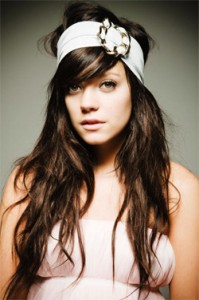 Allen is back with a vengeance, donning an edgy new persona and throwing shade at anyone who dares to step on her turf, including Lady Gaga. "Sheezus" is clearly a song for the haters, much like Yeezus, the album from which Sheezus derives its name.
It'll be interesting to hear what's contained on the rest of the album, which is slated for a May 5th release. Will Lily continue to put out trap bangers? Or will she retreat back to her ska/pop roots?
My money is on the former.
Check out more from Lily Allen and pre-order Sheezus on her official website.