Food
The Five Best Countries To Visit For Vegans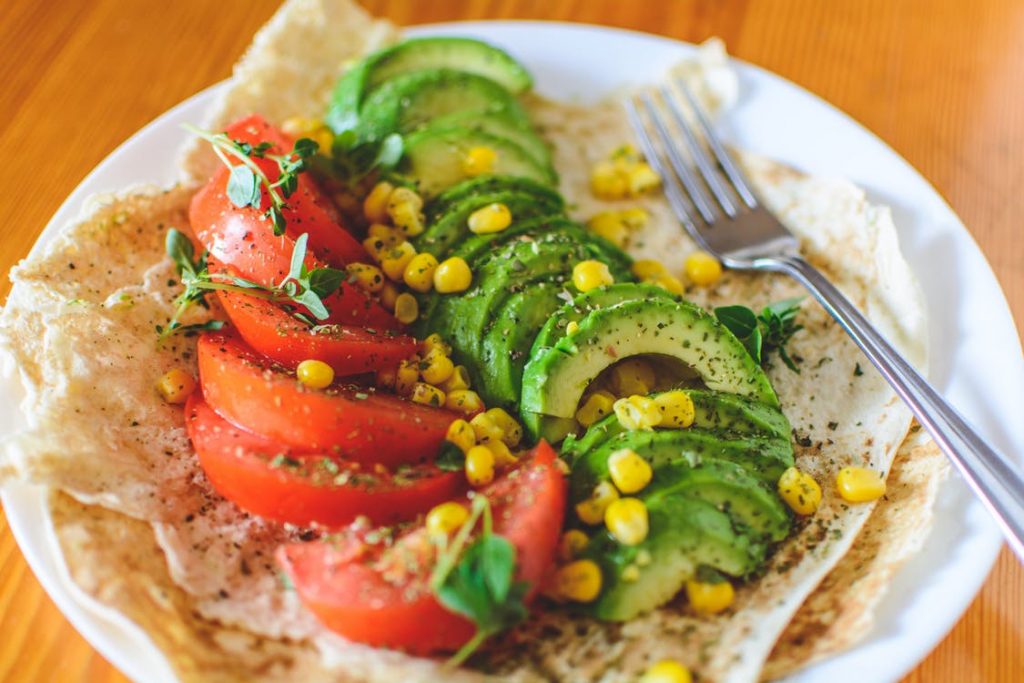 Making the decision to go vegan isn't just deciding on what and what not to eat, but a change in lifestyle that changes many aspects of an individual person's life.
In a world loaded with sweets, starches, and meat, it's very hard, if not almost impossible to change your eating habits to match this drastic yet rewarding change of pace.
Not only does it make family functions and eating out at local restaurants all the more challenging, but it could make your international travels a little bit challenging as well.
Before it was almost impossible to find vegan friendly cuisine, but thanks to the rising popularity of wellness led lifestyles and the diversity that tends such as cheap international flights that span the globe, news travels fast and new ideas tend to spread like a wildfire, so don't feel like you're limited to specific countries, because you can find delicious and ethnic vegan dishes no matter where your travels take you.
Here are the five best countries to visit for vegans:
1 – Taiwan
In a land with little to no dairy, eggs being considered a lavish add on to meals, and a government with stringent food labeling laws, Taiwan is a vegan paradise.
Taiwan is filled with dozens, if not hundreds of vegan friendly restaurants and food stalls, offering delicacies like vegan dumplings, spring rolls, and stir fries with mushrooms and rice. Even the most picky vegans are bound to find something delicious while roaming the streets of Taichung City and Taipei.
2 – Italy
Italy has always been a very vegetable rich country when it comes to their cuisine, which may come to no surprise given its Mediterranean climate and lush farm lands.
You can take a number of Italian dishes and ask the chef to hold the meat and you're left with a delicious vegetarian meal such as marinara pizza, Fave e cicorie, Frisa, and Fagioli e cime di rapa alla barese.  
3 – South Korea
Although South Korea is synonymous with Korean BBQ, stews and meat soups, South Korea is home to some of the most vegan friendly, let alone healthiest foods in the world.
Dishes such as Kimchi, or fermented vegetables with a sweet or spicy sauce; Japchae, which are chewy sweet potato noodles with mushrooms, carrots, and greens. Bibimbap, which is a common left over dish where you just throw in your left over veggies, rice, and red chili paste all served in a hot stone bowl to delicious perfection.
4 – Germany  
When thinking of Germany, one probably thinks of hearty dishes with a lot of meat and potatoes, while this is true, you may be surprised by how vegan friendly Germany has become over the years.
Wirshaussalat may be one of the most simple, yet filling dishes in all of Germany, which is the mixture of sliced carrots, cucumber, green beans and cabbage, topped with whatever local blends of spices are available. Just be sure to try Wirshaussalat made with quality ingredients, or you may not find it all so enjoyable.
Another classic German vegan dish is Kartoffelpuffer, or pan fried potato cakes come in an almost unlimited number of combinations, one of the most popular being with coffee and a beet syrup, or if you're feeling a little hearty, you can try Kartoffelpuffer with beer and sauerkraut. You can even get them served with apple slices and a sugary syrup to double as a dessert after a main dish.
5 – United Kingdom  
Believe it or not, the United Kingdom is home to a vast amount of vegan specific restaurants. Due to the rising number of vegans in the royal empire, vegans will find themselves in paradise when it comes to the abundance of vegan cuisine available for foodies.
Some of the most popular dishes include vegetable soups with spices and herbs, often loaded with beans and legumes, vegan pasta with curry or chili pastes.
For the more traditional dishes like cottage pies, meat can be substituted with a number of vegetables to add a twist to the classics. Desserts are abound such as fruit tarts, meringues, cakes and of course, biscuits. This is where it gets a little creative, with additions like pears and coconuts, as well as hazelnut; most vegan desserts are both filling and crispy, so you will be left full and satisfied.
The Best Countries To Visit For Vegans
Thanks to the rise in heath consciousness and the desire for wellbeing, the humble vegan will be able to find vegan friendly foods no matter where in the world you travel.