Food
5 Cooking Essentials to Make Your Life Easier During the Holidays
'Tis the season to eat a ton of food—and cook a lot of it, too! When you're preparing your home for the holidays, remember to get ready for the kitchen-portion of the festivities as well.
After all, that's where the magic really happens.
There's enough going on during the holiday season without having to stress over having the right cooking utensils or adequate storage space. When you make your holiday shopping list (and check it twice), don't forget to add these five essentials.
#1 Meat Thermometer
This is for safety as much as it is for convenience. Because the only thing worse than serving dinner late is giving everyone food poisoning from undercooked meat.
Use a meat thermometer to guarantee your meal is cooked to perfection. That way, you know you have everyone's health and well-being in mind.
Be sure to set your Timer+ app to help you juggle all your ongoing dishes, from the turkey to the stuffing to the gravy (oh my!).
#2 Food Processor
A food processor is for more than puree. In fact, it's an extremely versatile contraption that will likely come in handy on more than one occasion this season:
Finely chopping nuts for your pie filling or cheesecake crust
Whipping up homemade dips, sauces, and spreads for entertaining guests, such as hummus, pesto, and peanut butter
Quickly slicing potatoes and Brussels sprouts if you have a big enough machine
Cutting up bread crumbs for your stuffing
Conveniently grating cheese to sprinkle over many-a-dish (the more the merrier, really)
#3 Measuring Cups
Cooking is kind of like an improvised jazz solo. Toss in a little of this, pick up a pinch of that, and hey, why not throw in some extra spice, just for the heck of it!
But improvisation only works if you have a solid, precise foundation first.
There's where a set of OXO measuring cups comes into play. For everything that requires exact measurements and specific combinations, you'll need a complete set of cups and spoons to complete your recipes to a T—before you put your own spin on things. Remember, baking is a science project, so try to follow the directions as best you can.
#4 Various Baking Sheets
In this case, the name is a slight misnomer because you'll be using them for so much more than baking.
You'll want two different sizes for all your oven needs:
Half-sheets – These larger configurations are perfect for roasting fresh vegetables like carrots, Brussels sprouts, and potatoes (after slicing them in your food processor!). Make sure you buy at least two so you never have a baking-sheet-bottleneck.
Quarter-sheets – You'll be able to fit more of these in your oven at one time for when you have several different dishes to cook and prep that shouldn't cross-contaminate.
You might also want to invest in a silicone baking sheet. These kinds of baking sheets mean you can use less oil since your food won't stick to this material.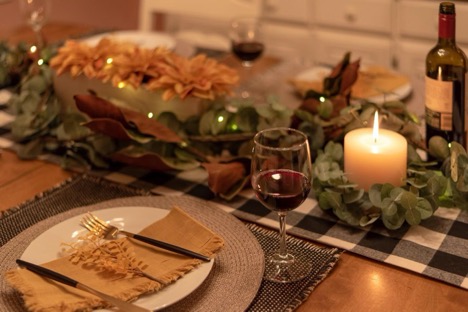 #5 Ample Storage Containers
When the night is finally over and everyone starts to head home, you have to head into the kitchen to deal with the mess you've made.
What will you do with these leftover mashed potatoes? How is it possible to still have this much turkey? And what do you do when Kevin asks if he can take home a little something-something to reheat tomorrow?
Put everything away in your handy-dandy Tupperware or opt for eco-friendly, Stasher storage containers.  These silicone storage bags are built to last while avoiding polluting the planet. Pretty cool!
Don't waste time dealing with Saran wrap or tinfoil when you can put everything in reusable, stackable, good-for-the-environment glass or plastic containers that seal up nicely to keep your leftovers as fresh as can be.
A Happy Home for the Holidays
The best part about all of these cooking essentials is that they're just that—essentials. They'll certainly make your life easier while you baste your Turkey and measure out grandma's special gravy recipe, but they'll also come in handy the other 364 days of the year.
Happy cooking and happy holidays!