New Releases
Tommy Trash – Trashed Episode 017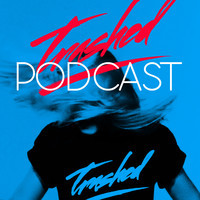 It's finals week here at the University of Arizona, and Tommy Trash's podcast is exactly what my ears have been waiting for to get my through the tedious studying and memorizing.
Tommy Trash opens up his 17th episode of Trashed with a brand new remix by Kryder and Tom Staar called "Apocalypse," which leads swiftly into the Nightwatch remix of I Am Legion's "Choosing For You," which I think is a phenomenal track. The first time I heard this song was at Create in LA; Audien dropped this and I went crazy. If you're looking for an upbeat track with an intense and funky drop, this is it.
Up next, "Agadir" by the Belgium trio GSUS! which I've never heard before, but I love it. And so does Tommy Trash, calling it "a little bit weird, a little bit heavy, love it." Next is a new track by Sick Individuals, "Rock & Rave." Not going to lie, the beat in this song reminds me of a combination of Swedish House Mafia's Greyhound and We Come We Love We Rave.
"Bazooka" by Firebeatz, Fedde Le Grand's "Don't Give Up," a Funkin Matt remix of Peking Duk's "High," "Amen" by Merk & Kremont and "Freaks" by Nilson follows next.
But what's a Tommy Trash podcast without one of his productions? Out on Spinning Records now is Tommy Trash & KillaGraham's "The Little Death."
Tommy Trash then leads into a DJ Snake Parisian Vision remix of Lil Jon's "Turn Down For What." I think this version is actually better than the original. Maybe it's because the original version of "Turn Down For What" is well overplayed and it's refreshing to hear a different beat for the chorus, but whatever DJ Snake did works extremely well in this remix.
Trashed is closed with Tom Jame Jaggs' "Blazin" which has a terrific beat, a Cobra Bootleg of Swedish House Mafia's "Leave The World Behind" (which I am extremely fond of, because if you're going to do a remix of one of SHM's biggest hits it better be nothing less than amazing) and lastly an Alex Metric Remix to London Grammar's "Hey Now" which brings Tommy Trash's Trashed Episode 17 to a close.
As always, Tommy Trash surprises me with another amazing set of songs. I can't wait to see what his next has in store!
Trashed Episode 017
[soundcloud url="https://api.soundcloud.com/tracks/149160811″ params="auto_play=false&hide_related=false&visual=true" width="100%" height="450″ iframe="true" /]
Download: smarturl.it/TrashedPodcast
Tracklist:
01. Arno Cost & Norman Doray – Apocalypse (Kryder & Tom Staar Remix)
02. I Am Legion – Choosing For You (Nightwatch Remix)
03. GSUS! – Agadir
04. Sick Individuals – Rock & Rave
05. Firebeatz – Bazooka
06. Fedde Le Grand – Don't Give Up
07. Peking Duk – High (Funkin Matt Remix)
08. Merk & Kremont – Amen
09. Nilson – Freaks
10. Tommy Trash & KillaGraham – The Little Death
11. DJ Snake & Lil Jon – Turn Down For What (DJ Snake Parisian Vision)
12. Tom Jame Jaggs – Blazin
13. Swedish House Mafia – Leave The World Behind (Cobra Bootleg)
14. London Grammar – Hey Now (Alex Metric Remix)
Tommy Trash
Facebook // Twitter // SoundCloud