Artist Spotlight
Woolymammoth Interview
17-year-old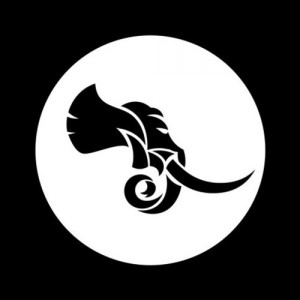 San Francisco based producer, Jason "Woolymammoth" Wool, is breaking out on the scene with some extremely impressive tracks, especially considering that he's still in high school.
A born natural in trap production, his bangers are full of solid melodies and vocal-chopping with on point synths to match, always backed up by some huge bass swells.
[soundcloud url="https://api.soundcloud.com/tracks/117386615″ params="color=ff5500&auto_play=false&hide_related=false&show_artwork=true" width="100%" height="166″ iframe="true" /]
As you can hear, and hopefully feel, everything is on point.
Although putting out mostly trap tracks, Jason has also dabbled in dubstep. Other than the fact that they all go hard as fuck, he has great taste in samples, which we all know is crucial.
In Jason's song "Penthouse" he really comes out "Doing some things I know you haven't heard before, but that you're gonna love hearing" as the sample tells us. The synths are just unreal.
[soundcloud url="https://api.soundcloud.com/tracks/131156425″ params="color=ff5500&auto_play=false&hide_related=false&show_artwork=true" width="100%" height="166″ iframe="true" /]
I was lucky enough to get some insight into Woolymammoth in our following interview:
JNTM: First off, I have to ask about the name, "Woolymammoth". How did you get it/ what does it mean to you?
Woolymammoth: I got the name from a friend at school, having to do with my last name being Wool. It means a lot to me, especially the spelling. I wanted it to be different from the animal and that was kind of an easy way to separate the two. I think it also fits as a better "artist" name.
JNTM: When did you start producing?
Woolymammoth: I started this project a little over a year ago, which is really when I started seriously producing (besides playing around on Garageband)
JNTM: Is your age an advantage or disadvantage in the music game?
Woolymammoth: I think the younger you are the more of an advantage you have, but its also harder for you to compete with people that have been in the game a lot longer then you. I guess a bit of both
JNTM: What's next with your productions?
Woolymammoth: so much to come. I'm working on another collab with the homie Cal Strange, as well as a couple originals and other collabs in the near future.
JNTM: Do you plan on playing any shows in the near future?
Woolymammoth: Hell yea haha. Once I turn 18 I think I'll have a lot more opportunities to move forward in that direction, for now just trying to build more of a fan base
JNTM: Who are some of your major influences?
Woolymammoth: I'd have to go with Muramasa as a major influence of mine. Some of the sounds he's able to make blow my mind and definitely inspire me. Jacuzzi's another one. Also can't leave out Hayden James, has such a unique sound you can't help but want to learn from it.
JNTM: Who are some of your favorite artists right now/ who have you been listening to recently?
Woolymammoth: Buku is definitely an artist that I've been listening to lately, some of his synths are ridiculous and always really creatively put together. Mr Carmack of course is another, seems like he's always puttin out bangers.
JNTM: Waka Flocka Flame's sound engineer, Alex Tumay, just gave you a shout-out on Twitter the other day, how stoked are you on that?
Woolymammoth: Very stoked, ha. We actually might be arranging some new stuff in the future which I'm pretty excited about.
It's clear that Woolymammoth has some big things in the mix, so make sure not to miss any of it and follow him on Soundcloud and Facebook