Uncategorized
Phuture Doom Announce Full-Length Album to be Released on October 15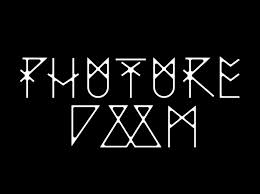 If you've been following our posts and updates about one of our favorite and most mysterious groups in EDM, Phuture Doom, you must know how frustrated we've been with them in the past couple of weeks. The group has been releasing a series of cryptic videos containing Hebrew text and images/videos of random technological and apocalyptic scenes leaving us with little to no actual information.
Well, we are happy to announce that part of this mystery is finally coming to a close. In their most recent video release, Phuture Doom is actually announcing a release of a full-length album which will be released on October 15, 2013 via OWSLA Records.
Phuture Doom Announce Full-Length Album:
In this video, we're given most of the same clips we've been seeing in the previous string of videos released within the past few weeks. One of the most curious things is the massive amounts of Hebrew text found within these videos, as previously mentioned. Anyone out there who can translate those messages for us?
In terms of the song samples and what is going to be on this full-length album, it seems as though it will be comprised mainly of songs featured on their Nightfall EP which was released earlier this year.
If this video is the last to come before the release, here's what we can assume will be the track list (in no particular order):
Mach 100
Black Acid Rain
Burn the Knowledge
Phuneral Phuture
Doom Terror Corps
Han Breaks
Paradise Lost
Stay tuned for more updates! There are almost undoubtedly going to be some…
UPDATE: 
Phuture Doom, has instead released the following video outlying "The Book of Nightfall," the "first published scripture of Phuturism."
The Book of Nightfall
[soundcloud url="http://api.soundcloud.com/playlists/3436137″ params="" width=" 100%" height="450″ iframe="true" /]
What are your thoughts on the new Phuture Doom album? Pretty freaky, eh? Let us know what you think on our Facebook page.