New Releases
Who is Phuture Doom?
Who is Phuture Doom? Well, it's hard to say WHO they are as in who is producing this genre-bending EDM music. What we do know is that the group or solo act is being produced via Skrillex's monster label OWSLA, which makes sense because of their hard-hitting, nu metal/dubstep sound. Whoever is behind Phuture Doom is doing one hell of a job making sure they stay a secret, making the music just that more eerie.
Sowed by the occult hand of the dead city, Phuture Doom arose devoid of all but the curse.
In fact, everything about Phuture Doom is a bit strange. Looking at their website could force one into a seizure. Their music videos are haunting and their advertising/marketing strategies almost try to deny their audience of any information — awesome.
The most recent Facebook campaign included a picture (below) with this as the caption:  "Tom̨orr̡o͏w͠ Be̛g̷ińs҉ ́The H̀un͘t For T͟rut͡h͟."
(Tomorrow Begins The Hunt For Truth)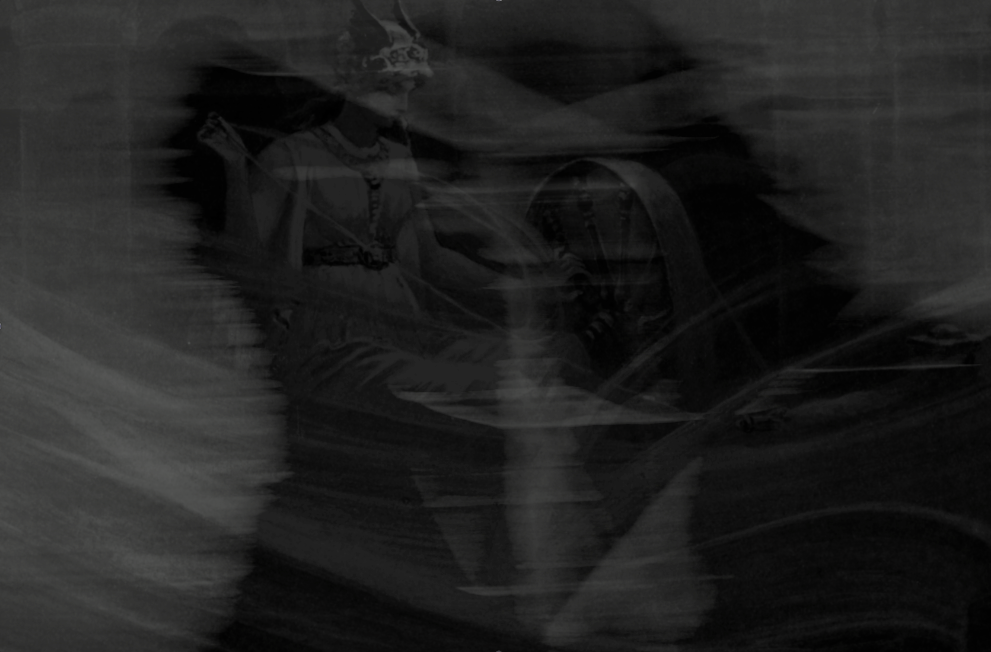 After a bit of research, we were able to determine that the photo is an edited version of one found on the Wikepdia page for Frigg — a goddess of Norse paganism whose name is the origin of the word "Friday." She was said to have had the power of prophecy but never revealed what she knew…
A day later, Phuture Doom posted this picture: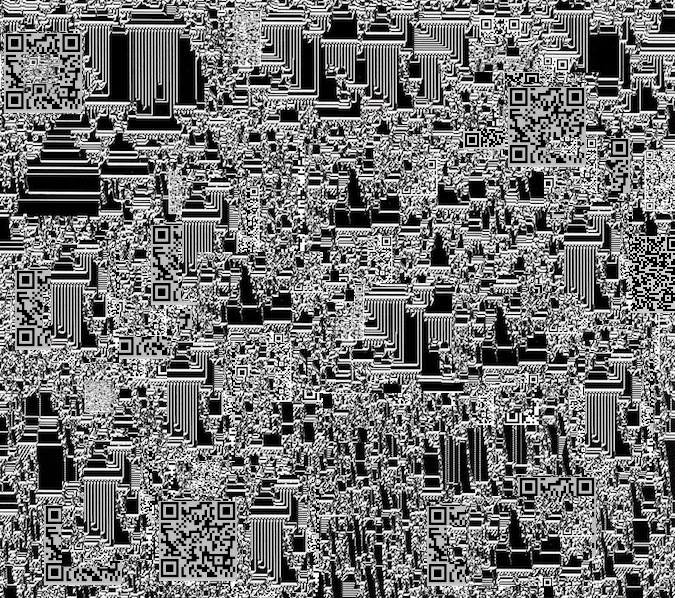 With the caption:
"F̢́͘o̴rb̸̨i̢͢͝ḑ̷d̶͏e͡n̸͞ ͏̶Kn̵͘o̕͠wl̷̡͏e̷͟d̛͘͜g̷̨̢e͠ ̷̀͢L͢͢įès̡ ̴͜W̸̨ít̢̕͝h̵͡i͞n҉. ̶A̷̴ ̴̢C͝oįl͟e̛d ̢͟͝L̶̛̀a҉b́yr̴ì̴̛ņ͠t͠h R̛͝id̵d́͘le҉́s͏ T͢h̵̀é ̵̷͞F̡͢u̢t͟͜u͞ŕe͞.̷̡ ̛͟L҉o͏̡ơk̡͝ ͠C͡l͜͏͜o̴s͜e̕͞ĺ͡y̷͏ ̀́Y͡oư̢ ͢M̸͞a̛͢y ̢F̵i̸̛͡n͘d҉̧ ͘͡A̡ ̡́K̀e͘y͝͡"
(Forbidden Knowledge Lies Within A Coiled Labyrinth Riddles The Future. Look Closely. You May Find A Key)
Take a closer look. On the bottom left corner is a QR code which leads you to this site with the cryptic message reading, "Frigg Sees The Future Of All Men But Never Reveals… Except On Her Holly Day."
We're no detectives here at Just Noise to Me, but if we had to guess we'd say you can expect a new EP from Phuture Doom tomorrow, August 2, 2013.
UPDATE: 
The group has now released this INSANE video which appears to be a mashup of their possible new EP "Error Activate"…? Throughout the video there are symbols and nonsense for subtitles, until a barely readable title appears. Ones we caught were "Mach 100," "Black Acid Reign," and "Burn the Knowledge." Two of those songs already appear on the Nightfall EP, so we're still not exactly sure what this video is for…
UPDATED UPDATE:
Yet another video has been released on Phuture Doom's Facebook page. Much like our last update, this video is another string of songs we can only assume will be released all together on a new EP…? Again, this is all in question as the group continues to dazzle us with their mysterious background and all around purpose!

Nightfall EP Out Now on OWSLA
Full Stream: http://snd.sc/18xzYI6
Beatport: http://beatport.com/release/nightfall/1119192
iTunes: http://smarturl.it/NightfallEP
Have any inside information on who the heck these guys are? We wanna know! Tell us on our Facebook page. 
http://twitter.com/phvtvredoom
http://youtube.com/phuturedoomofficial