Lists
Top 5 DJ Supergroups
The idea of a supergroup in music has been around since the 60's with groups like Cream, Crosby, Stills, Nash & Young, and The Dirty Mac. Over time, the supergroup has become more of a reason for artists to make some extra dough as seen in bands like Chickenfoot (Sammy Hagar and Joe Satriani).
DJ collaborations on a single track is one thing, but when they begin to create albums and EP's and start to tour under the same name, they give the idea of a supergroup an awesome, electronic revival. We've compiled a list of what we think are the five top DJ supergroups, in no particular order…
Top 5 DJ Supergroups:
1. Duck Sauce
Comprised of two of the biggest disco house artists in the world, Arman Van Helden and A-Trak, Duck Sauce is one of Fool's Gold Records biggest artists. In 2009 the two released their Greatest Hits EP with tracks "aNYway" and "You're Nasty." The EP did alright, and it wasn't until their 2010 release of "Barbra Streisand" that Duck Sauce was a household name. The track also got the group a nomination for Best Break-Through Artist and an award for Best Underground Dance Track at the International Dance Music Awards. The two have been touring around the world and can be seen headlining the first night of HARD Summer this year.
2. Major Lazer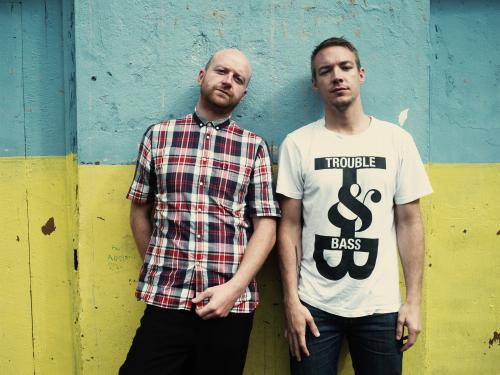 In the summer of 2009, DJs Diplo and Switch released their first collaborative album, Guns Don't Kill People… Lazers Do with the smash single "Pon De Floor." Major Lazer then began touring the country and became known for their incredible live performances which included hype man Skerrit Bwoy and a crew of intense break dancers and aerial acrobats who jump from ladders and hump each other upon landing. Major Lazer has worked with artists like No Doubt, La Roux, Beyonce and Snoop Dogg. In 2011, Switch left the group because of "creative differences" according to Diplo who continues Major Lazer as a side project that collaborates with other trending artists. So, yes, technically this is no longer a "supergroup" but instead just a SUPER group.
3. Dog Blood
What happens when you combine two of the biggest names in EDM? You get a big ol' mess of Dog Blood. Skrillex, who took the Dubstep scene by complete storm (some have said he's even killed the genre entirely), and Boys Noize, who has been the poster boy for German techno for the past decade, released their first two tracks "New Order" and "Middle Finger" in August of 2012 and had their first live performance at HARD's New Year's Eve that same year. Since then, the two have been dominating the live circuit at festivals like Ultra, Coachella, and (you guessed it) HARD Summer. The most interesting thing is how close the two artists have gotten and how well they work together. Given the genre's they each come from, no one would have thought that Skrillex and Boys Noize would create such a monster of EDM.
4. Swedish House Mafia
By far the most popular and successful supergroup on this list, Swedish House Mafia has been one of the biggest reasons that electronic dance music has broken through into the main scene over the past 5 years. Made up of producers Axwell, Steve Angello, and Sebastian Ingrosso, the group formed in 2008 and have continued to take the entire world by storm. With countless top 10 tracks in the UK and US, Swedish House Mafia has been breaking records everywhere they go, including being the first EDM artist to perform in and sell out Madison Square Garden. Their so-called final tour named "One Last Tour" started in November 2012 and ended with their "last" performance together at Ultra Music Festival on March 24th 2013.
5. Destroid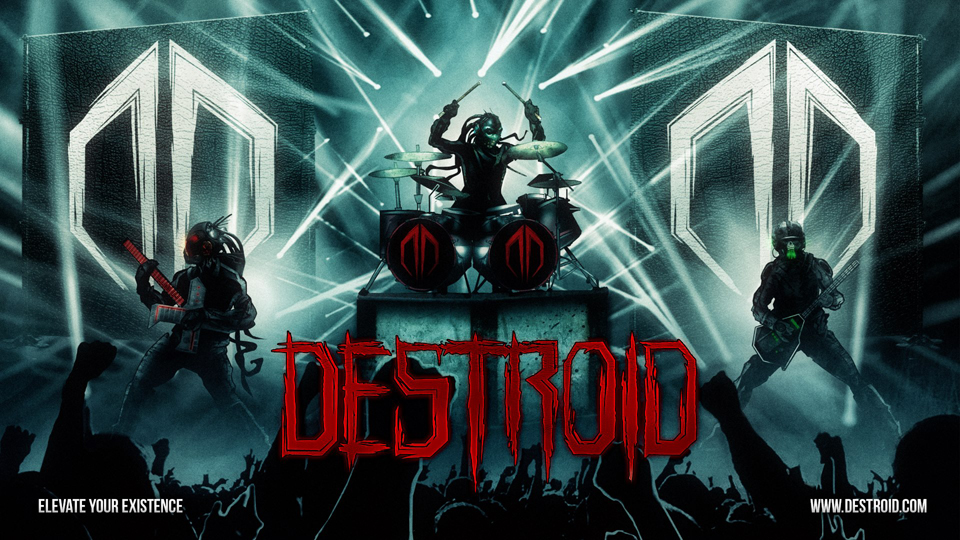 The newest of the supergroups on this list, Destroid, is a last-ditch effort to save Dubstep — and they're actually doing a pretty good job. Producers Excision, Downlink, and former Pendulum drummer KJ Sawka formed Destroid in 2009 and have been working for the past 3 years to build up tracks and hype up their first live performance which took place on May 31, 2013 in San Francisco. Their sound is something like Nu-Metal meets Dubstep and is actually not that terrible. As the hardcore EDM genres appear to be coming to a close, it will be exciting to see where the group can go — and for how long.