News
Infamous Scandals In Australian Horse Racing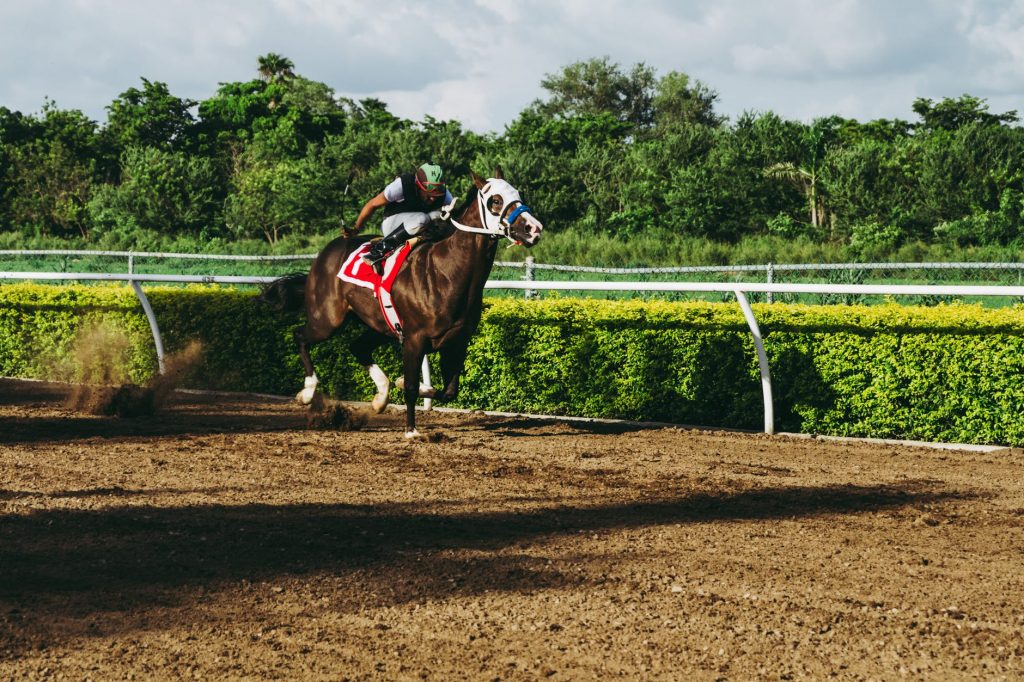 Every sport has its fair share of controversies and the thoroughbred racing industry is no exception. Throughout its long history in Australia there have been a number of scandals that were big news, and we'll go over just a select few of them in this post.
The Fine Cotton Affair
Arguably this is one of the greatest scandals in Australian horse racing history.
The year was 1984 and a horse named Fine Cotton was getting ready to race a 1500 metre handicap at Eagle Farm Racecourse in Brisbane.
Fine Cotton wasn't a top race horse at the time and was given little chance of winning. That reflected in the opening odds of 33/1. But by the time the race was due to commence, his odds had massively shortened to just 7/2 after he was very aggressively backed to take the winner's post.
What actually happened is that Fine Cotton never contested the race. Instead, he was switched out for a superior horse named Bold Personality, who had been masked and disguised to look like Fine Cotton. White paint was used to make Bold Personality's legs look like Fine Cotton's.
Bold personality (masquerading as Fine Cotton) went on to win the race by a narrow margin. However, when going for the final weigh in after the race, the white paint started to drip off the horse's legs, giving the scam away.
The con would have made the syndicate a cool $1.5 million had they got away with it. As it was, some involved received lifetime bans from the sport, two served jail time, and famous bookmakers, Bill and Robbie Waterhouse, received 14 year bans.
This was massive news at the time, and one could only imagine just how big a scandal this would have been if it had occurred in a race like the Melbourne Cup, instead of a lesser known horse race called the Commerce Novice.
Damien Oliver's "Conflict of Interest"
Most of us have heard the name Damien Oliver when it comes to horse racing and famous Australian jockeys, but in 2010 the champion jockey went from famous to "infamous" when he placed a wager on a rival horse he was competing against.
The race favourite was Miss Octopussy, and Oliver placed a bet of $10,000 on her. Meanwhile, he was riding the second favourite, Europa Point, in the same race.
Oliver made sure Europa Point remained well back in the field for much of the race, only making things look good towards the end, where he and his horse made a charge for the post. There was never any chance Oliver would get past Miss Octopussy by that stage and the race unfolded just as Damien had planned.
Legal complications made the investigation difficult, and eventually all Oliver received was a 10 month ban from racing.
The Mystery of Phar Lap's Death
After capturing the hearts of racing fans and the Australian public alike for a number of years during the Great Depression, champion horse Phar Lap went and raced in Mexico, after which he was stabled on a ranch in Southern California.
On the 5th of April, 1932, Phar Lap went into distress. His intestines were inflamed and it was immediately assumed the great horse had been deliberately poisoned, either by gangsters or rival racehorse owners.
Recent studies into the death of Phar Lap concluded that the horse suffered from an arsenic overdose, and that this was most likely the cause of death.
The interesting thing is, back in those days, arsenic was commonly used as a tonic for horses, and wasn't considered a poison.
Phar Lap's strapper at the time, Tommy Woodcock, claimed that Phar Lap was never given arsenic in his tonics and remedies. However, that statement was contradicted by trainer, Harry Telford, who claimed arsenic was a great tonic for all horses, and even had a tonic recipe with the main ingredient being arsenic.
It's likely we'll never know the real truth, as other "experts" have concluded recently that Phar Lap died from acute bacterial gastroenteritis.
There are many out there who still believe Phar Lap was murdered by American gangsters, who feared the great horse's legendary status. So the mystery lives on.