Lifestyle
A Look At The Most Popular Home Decor Trends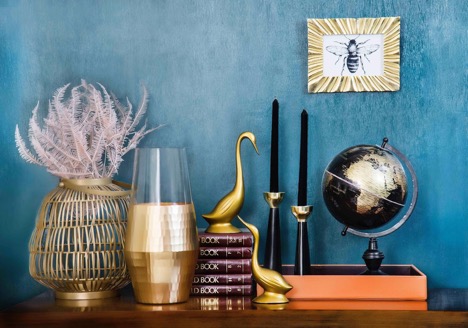 Like many people, your home may be a constantly evolving mix of trends and styles. Updating your home to keep up with the latest trends can be a stressful process. To assist you through the process, here is a look at some of the most popular home decor trends.
Simplicity
Many homeowners aspire to create a calm environment to relax in. Add soft and neutral colors to your living room and bedroom. Consider using colors such as oatmeal, beige, and tranquil dawn.
Japanese
Japanese design elements have become a popular addition to many interior collections over the last few months. Retailers are marketing the silk textures, bird motifs, and oriental prints. The Japandi trend combines Japanese and Scandinavian styles. Use softer colors for your palette. Use tones like muted green, pink, and light grey. You can accent those colors with shades like rust, black, and emerald. The patterns look great in larger rooms and open spaces.
Global Essence
The Global Essence trend is a celebration of multiple patterns. Decorative Ikats and paisleys are highlighted. Rough textures help symbolize the trend. The Global Essence trend makes natural materials look fashionable. Consider incorporating woven wall hangings around your home to fully embody this stylish trend.
New Nordic
The New Nordic trend features a muted color palette that can create soft appearances during the cold winter months. Shades of pink, sage, and lavender are associated with the trend. The New Nordic trend often creates a big impact in a subtle way.
Luxe Revival
The Luxe Revival trend describes classic fabrics and furniture pieces. The trend is highlighted through minimal lighting and round furniture pieces. Dusty rose and burnished gold are two of the featured colors. To incorporate this style into your home, consider purchasing a fun drink trolley. Add more to this look by adding some vintage tumblers and cocktail glasses.
Eclectic Glamour
The Eclectic Glamour trend blends together styles from the 1930s. Fluid shapes and round furniture are key accessories. The Eclectic Glamour trend also features chairs with shell like backs. Key colors include royal blue, bronze, rose, gold, and copper. Add a cocktail trolley to the living room and wallpaper in the dining room. Adding some cocktail chairs in the living room could add a little extra fun to the space.
Stressless Recliners
Stressless recliners are some of the most comfortable in the world. Stressless recliners provide cloud like comfort, which creates a pleasant user experience. The recliner uses its technology to automatically position your neck and head in a way that provides maximum comfort. Stressless recliners are made with top grain leather and solid wood. There are multiple types of leather recliners to choose from, including Cori, Batick, and Paloma. Some stressless fabric options include Crocus, Umbra, Siena, Luna, and Ultrasuede. This piece can easily be incorporated into most decor styles.
Woodland Retreat
The Woodland Retreat theme strives to create an energetic home environment during the fall. Dried flowers help promote the outdoors. Neutral grey and navy blue are popular colors, as they help promote warm feelings during cold winters.
Honest Comfort
The Honest Comfort trend emphasizes natural pigments. The most popular color palette includes cool grey accented by warm shades of brown. Showcase your quilted throws and wool blankets. The Honest Comfort trend is a good fit if you prefer a low maintenance look. The Honest Comfort trend combines modern and vintage styles.