Health
Best Courses to Start for Marathon Newbies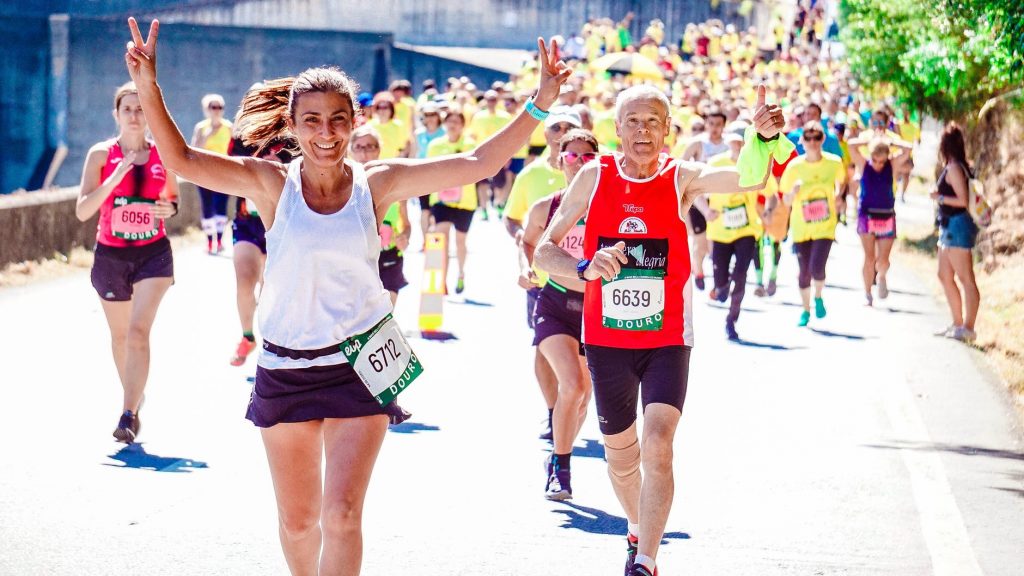 So you think you can run a marathon? It's not going to be a picnic. Marathons require tons of prehustle, and that multiplies tenfold during and after the actual race. If you're committed to it, then nothing should stop you from lacing up, throwing in that Lycra, and hitting the ground, running at top speed.
Training is just as important as the supplements you take and the muscle tape relievers for recovery. As you progress and build up your confidence on the road with each step, soon you'll be thinking about joining a race. But how do you know you're in good shape? How do you know you can make it to the finish line?
The first telltale sign is if you've managed to huff and puff your way through a solid mile or two, more than three times a week straight for over a month. And during those times, if you've spent more time running than walking, then you can say you are ready as you can be to sign up for a race. Here's a list of good races you can participate in.
5K Races as Baby Steps
Just like with everything else, you will never forget your first time. For most runners, who started out as hobbyists and went pro later on, the first marathon is like your track baton. The outcome and your overall experience during that time will determine whether or not you'll be racing in another. You'll be guided by that same kind of decision-making in the subsequent races.
You need to get your first run out of the way as soon as you're able to. As pointed out earlier, the standard marathon distance is 42 kilometers, equivalent to about 26 miles. Because gradual is how marathoners operate, 5K races, roughly a three-mile distance, are the best way to get your blood running.
Over a million runners head over to the Chicago Hot Chocolate Run, offering 5K and 15K races across 27 cities all year round. It's one of the best courses to test out what you've been training for and to create your own running rhythm.
Another highly participated running event is the New York City Marathon. The organizers host both marathons and short-distance runs all year round. The 5K race usually comes before the full marathon over the weekend.
If you want to mix things up and make your first race even more interesting, the Walt Disney World Marathon may just be the thing you're looking for. You can pretty much find every distance category available today in this event.
You won't have to worry if you're kids want to tag along. You can always trust Disney to flaunt its popular characters and personalities across the running track. With the course's seven-hour running-time limit, you'll be seeing the scenic views of the resort. It's going to be a festive atmosphere all throughout the race with doting fans cheering runners on.
Level Up with 10K to 20K Races
Once you've gotten your first 5k race out of your system, you'll want to test your mettle and take on longer distances. The next step is to take part in 10K to 20K runs. Every lesson that you've learned on your first race should be integrated into your succeeding races. Chances are you'll have a good idea of what works for you and what doesn't.
Your essentials like hydration packs, snacks, phones, and GPS tracker should be in one wearable vest or in multipocketed belt bags. Even when you're crawling on the ground or tiptoeing through a narrow path, you won't have to worry about dropping anything when you use one. Vests tend to stick to your body and allow more room for agility for your lower and upper extremities.
All in all, when you've made all the necessary preparations given the suggestions above, you can be certain that running will never be the same experience for you after finishing off your first trail run. The random ascents and steep downhills with narrow and rocky slides along the way will change the way you perceive running. But the thing you'll take away from experience and keep you coming back for more is the beauty that surrounds it.
Trust the Process
For what it's worth, running changes your life forever. And it does so, gradually. You'll probably feel like kicking the bucket after the first few tries.
You should know that all runners started somewhere. Standard meters first and then on to kilometers, and before you know it, your half a mile becomes a full one. Start with short distances, and then work your way up to the full marathon challenge. When you trust the process you've mapped out for yourself, you'll be clocking in miles easily after weeks of going at it.