Lifestyle
The Ultimate Guide On Moving To Florida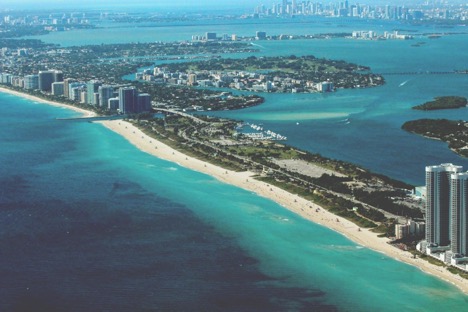 If you've decided to move to the sunshine state, you've made the right decision. With beautiful weather, endless entertainment options and magical beaches, you can find yourself right at home. With that said, there are a few things that you should be aware of if you're moving to Florida. Today, we are going to look at an ultimate guide on moving to Florida.
Weather
Weather here in Florida is beautiful most of the time. While most cities are knee deep in snow during the winter months, Florida weather is just right. The only downside to Florida weather is the summer time. It can be hot and humid.
Traffic
This goes without saying, but traffic in Florida is highly dependent on where you live. If you're in an urban area such as Orlando, Jacksonville, or Miami, there will be traffic at most times.
Beaches
Looking for a place with pristine waters? Florida's got you covered. With the most beaches of any state in the U.S., Florida is the perfect spot to enjoy the beach vibes. A few of the amazing beaches throughout Florida include: Miami Beach, Destin Beach, Sanibel Island, and Clearwater Beach just to name a few.
Major Cities
Florida is home to some of the largest metropolitan cities in the country. Here are a few of the largest cities in the state:
Miami – With a bustling economy, great beaches, and cultural diversity, Miami is one of Florida's most intriguing cities. With all of these amenities, Miami is an excellent destination for anyone seeking an adventure.
Tampa – Tampa is a little bit more quiet than Miami, but is still an amazing city to live in. With close proximity to beaches, excellent economic growth and several professional sports teams, Tampa is an excellent city.
Orlando – Nicknamed the "City Beautiful," Orlando is one of Florida's greatest cities. With attractions, theme parks and the largest college by population in the U.S., Orlando is stunning.
A few other bustling cities throughout Florida include: Jacksonville, Tallahassee, and St. Petersburg.
Entertainment
Florida boasts some of the best entertainment options in the country. There are a wide variety of options, including: the aforementioned beaches, plenty of nightlife options, superb amusement parks, and much more.
Sports Teams
I'm sure most of you out there are into at least one sport. If so, Florida is an amazing place to live. We have football, basketball, baseball, hockey, soccer and more. Live in Orlando? Watch an Orlando Magic or Orlando City game. Live in Miami? Visit a Miami Marlins, Miami Dolphins, or Miami Heat game. There are several other professional sports teams throughout the state.
No Income Tax
One of the most appealing draws to Florida is no state income tax. Let's face it, most of us don't like spending our hard-earned money on taxes. If you live in Florida, state income tax is one less expense you have to worry about.
Housing Market
Finally, Florida's housing market is one of the best in the country. There are a wide variety of stunning homes with great amenities at low price points. Because of this, Florida's real-estate market is booming, meaning you can find the right home for you and your family's needs.
Hopefully, this post has given you some insight into what it's like to live in Florida. If you're moving to Florida, visit our Florida moving company. We hope to see you in the sunny weather!