Lifestyle
How to Plan A Golf Course Wedding On A Budget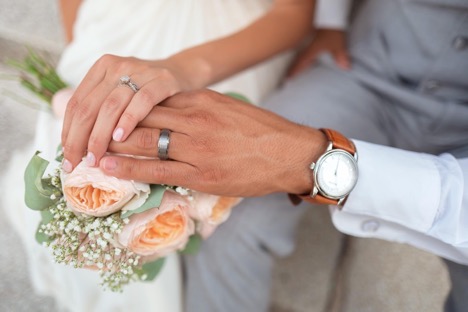 Planning a wedding can be stressful when you consider all of the expenses that go into this special day. This can make it feel impossible to stick to a budget, especially if it's not flexible. While it's true that you can spend a lot on a beautiful wedding, you don't have to blow your budget out of the water to make it amazing. By choosing a golf course wedding and planning with your budget in mind, you can save a lot of money while still achieving the look you want.
1. Use Venue Catering
One of the top reasons why you should plan a golf course wedding is the fact that they already have a kitchen and bars available to use. This means you won't have to hire outside catering to come in and set up, which can cost quite a bit of money. Making this even better is the fact that most golf courses have staff ready to work events. Generally, this will be included in the price, so you don't have to pay extra to hire an outside service company.
2. Don't Book Outside Venues
You don't have to pay for several venues for the ceremony, cocktail hour, and reception. Instead, you can have all the events occur at the golf course. This will be much more affordable than booking several different wedding venues in DeLand, which can ultimately save you thousands of dollars. This also saves your guests the trouble of traveling from place to place, which reduces stress and makes transportation much easier.
3. Keep Decor to a Minimum
A beautiful wedding venue in Brooksville will provide a naturally gorgeous backdrop for all of your photos. This can save you money on decor, as the natural beauty of the outdoors will be able to shine in all of your photos. Since golf courses make it a priority to keep their grounds clean and beautifully manicured, you won't have to worry that things won't look perfect for your day. From green grass to bright flowers, you'll have natural beauty surrounding you from the ceremony to the reception.
4. Choose an Affordable Day
Almost every golf course has a season when they're not very busy. These are the best times to have your wedding since they're going to be much less in demand. This can potentially save you thousands of dollars in venue expenses while even saving you money on catering and other services at the venue. Talk with your golf course to see when the most affordable time of year is to get married there. It can pay to move your wedding date to a different time of year.
5. Decide on a Budget-Friendly Menu
It's easy to find delicious food when you get married at a beautiful wedding venue in Ocala. However, some food can be expensive, especially when you have hundreds of guests attending your special day. To save money, discuss menu options with the golf course ahead of time. They'll likely have options that will ensure your guests are full while still saving you money. Ask to have a tasting before you make your final decision to ensure you have peace of mind with what you'll offer for your wedding day.
A Beautiful Wedding Within Your Budget
You don't have to spend your savings trying to have the wedding of your dreams. If you choose to have your event at a golf course and make decisions with your budget in mind, you'll find it much easier to save money. In addition to this, it's always important to keep communication with your venue open so you can find ways to save while still accomplishing the overall look you want.