Concerts
Clockwork 2014 Tour Dates, Ticket Info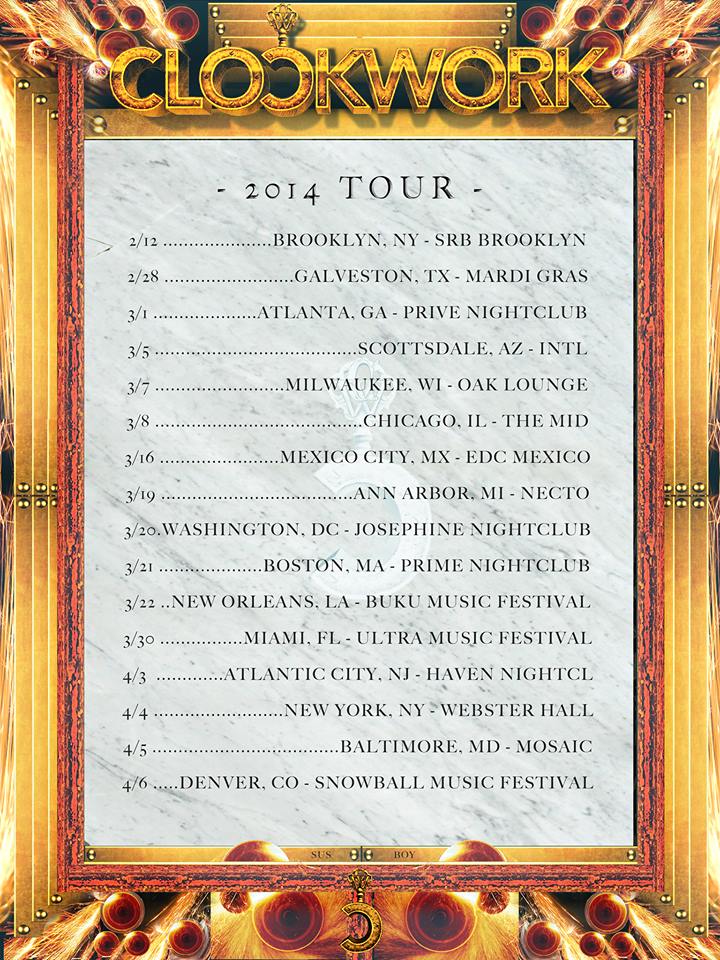 Clockwork, aka RL Grime, aka Henry Steinway, is heading out on a sixteen-date tour across North America, hitting cities like Scottsdale, Milwaukee, and Baltimore, and festivals like EDC Mexico, Snowball, Ultra, and Buku.
If you've never seen Mr. Steinway live or have been on the fence about seeing him, stahp. Clockwork ALWAYS puts on one hell of a show. See him.
Clockwork 2014 Tour Dates
February 12th — SRB Brooklyn — Brooklyn, NY
February 28th — Mardi Gras — Galveston, TX
March 1st — Prive Nightclub — Atlanta, GA
March 5th — INTL — Scottsdale, AZ
March 7th — Oak Lounge — Milwaukee, WI
March 8th — The Mid — Chicago, IL
March 19th — Necto — Ann Arbor, MI
March 20th — Josephine Nightclub — Washington, D.C.
March 21st — Prime Nightclub — Boston, MA
March 22nd — Buku Music Festival — New Orleans, LA
March 30th — Ultra Music Festival — Miami, FL
April 3rd — Haven Nightclub — Atlantic City, NJ
April 4th — Webster Hall — New York, NY
April 5th — Masaic — Baltimore, MD
April 6th — Snowball Music Festival, Denver, CO
Tickets for the Clockwork 2014 Tour go on sale this Friday, check back here for more information! For more on Clockwork, check him out on Facebook, Twitter, SoundCloud