New Releases
Collide – Laidback Luke & Project 46 ft. Collin McLoughin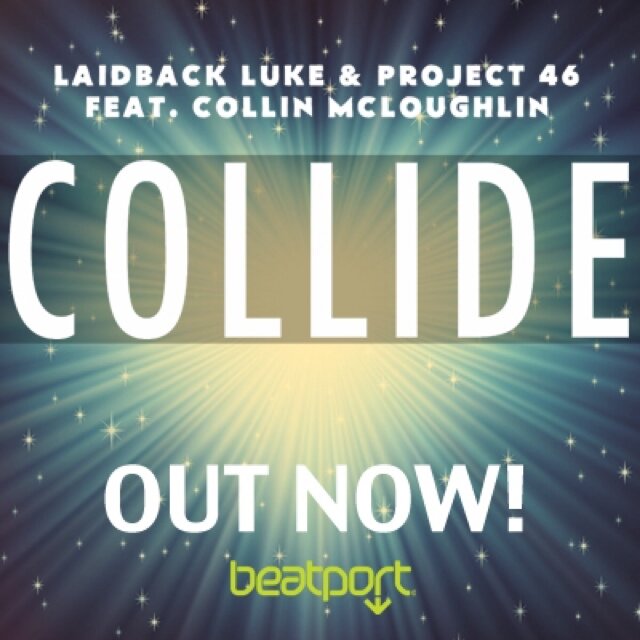 Open your eyes…open your mind. For all you festival and concertgoers out there, you will feel me on this: you know when you hear a song that you fall in love with live, and when you hear it all over again, it's life changing in the sense that you can close your eyes and the song will provoke an emotional escapade of happiness and sadness at the same time?
Starting the year off with a boom, Mixmash Record's head honcho Laidback Luke came together with Project 46 and the mesmerizing vocals of Collin McLoughin to produce this banger called 'Collide," that will ensue this whimsical sensation I am speaking of.
As 'Collide' rhythmically floats through the speakers and into your ears, you can feel the endless vibrant energy emitting into the atmosphere that the combination duo created. Chills slithered up and down my spine the first time singer and producer Collin McLoughin voice struck my eardrums. Not to mention when two world-renowned producers and DJ's like Laidback Luke and Project 46 come together, the outcome will be nothing short of a song that will be one of the biggest hits of the year to come.
There is no doubt that 'Collide' will be a massive number dropped at festivals and concerts this coming year.
Collide – Laidback Luke & Project 46 featuring Collin McLoughin
[soundcloud url="https://api.soundcloud.com/tracks/128845642″ params="auto_play=false&hide_related=false&visual=true" width="100%" height="450″ iframe="false" /]
Buy "Collide" on Beatport, and follow Laidback Luke on Facebook, Twitter, and SoundCloud.