Exclusives
JNTM Exclusive Release: SoulDoubt – Illuminate The Night [Free Download]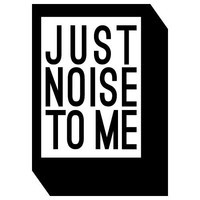 Virtually unknown artist, John "SoulDoubt" Samuelson, is fairly new to the production scene, but is definitely making a statement with his newest release "Illuminate the Night"
Straying from his usual harder tracks, this subtle, uplifting tune is full of super happy synths that will have you bouncin' around all day long.
SoulDoubt – Illuminate The Night
[soundcloud url="https://api.soundcloud.com/tracks/132263236″ params="auto_play=false&hide_related=false&visual=true" width="100%" height="450″ iframe="false" /]
Download SoulDoubt – Illuminate The Night right here. 
Starting out gentle on the ears, this track lacks nothing in energy, taking on a truly epic sound with some big, sweeping synths and hard kicks to match. The overall trancey vibe evokes more of a musical journey than just a big house song, truly setting it apart.
Finally settled down in his newly crafted studio, make sure to look out for SoulDoubt taking it von deepah in ze near future, with newly released tracks like "Keep it Simple" in which he does exactly that.
Check out SoulDoubt on Soundcloud and show him some love!