Concerts
EDC Vegas 2014 Official Announcement Video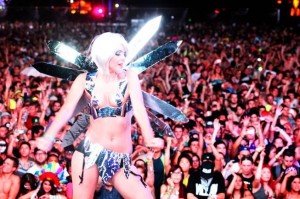 The time has come, once again. The Electric Daisy Carnival is right around the corner and the announcement video has been officially released. The video features more than just your standard recap or announcement video. In this announcement, we get to see the founder of Insomniac talk about his history of event producing, and how special EDC is.
EDC Vegas 2014 Official Announcement Video
Although nothing has been released in terms of performers, it's destined to be yet another year of the world's best artists playing on some of the most incredible stages for three days at the Las Vegas Motor Speedway.
Dates for EDC 2014 will be Friday, June 20th to Sunday June 22nd, from dusk til dawn. For more information, check out the official EDC website, Facebook, and Twitter.
Check back here for updates coming soon!