Exclusives
Just Noise To Me Coachella 2014 Giveaway!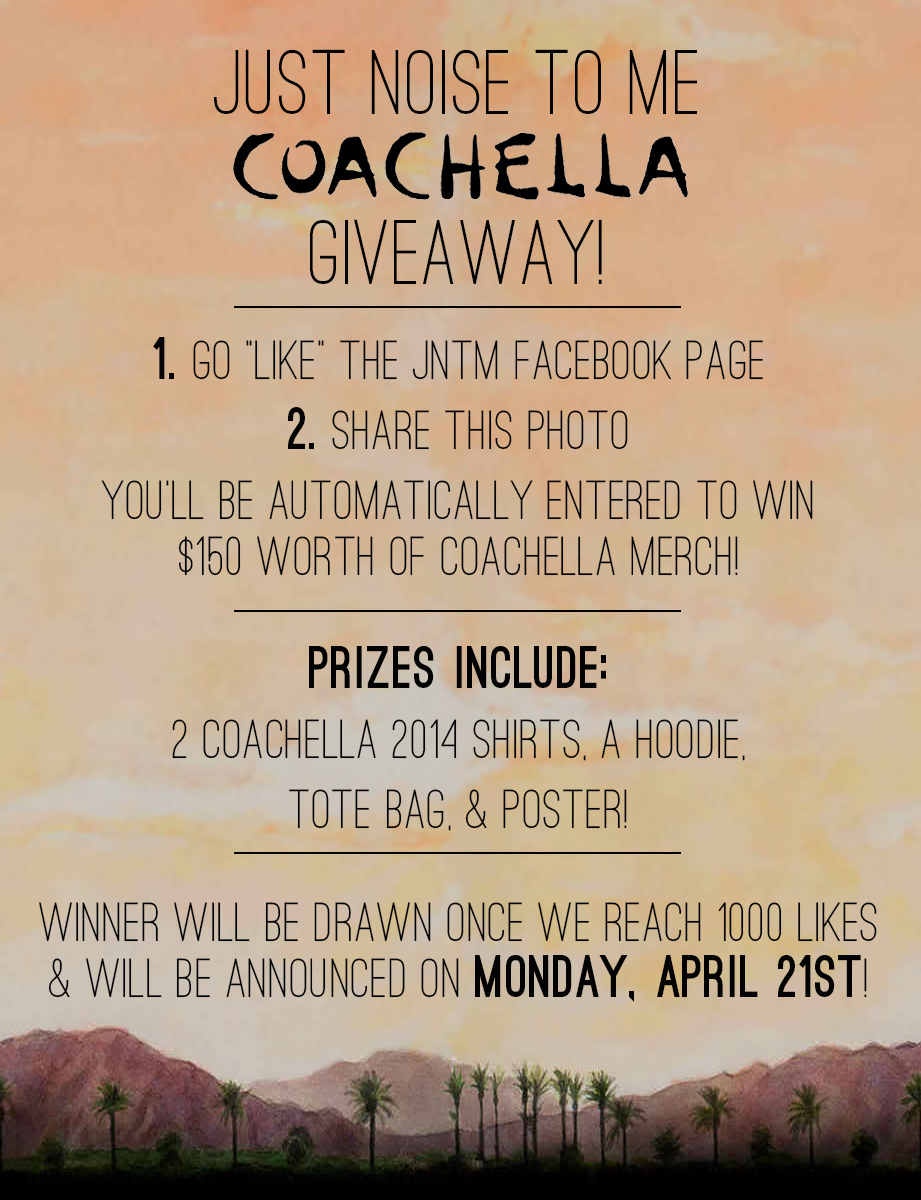 Want to win some 2014 Coachella merchandise? Well we're giving away $150 of it! Here's how to enter to win:
1. Go "like" the Just Noise To Me Facebook page
2. Share the photo from the Facebook page.
3. That's it!
Pretty simple, right?
Prizes will include two Coachella 2014 t-shirts, a hoodie, tote bag, and commemorative poster! What are you waiting for? Go to our Facebook and start sharing!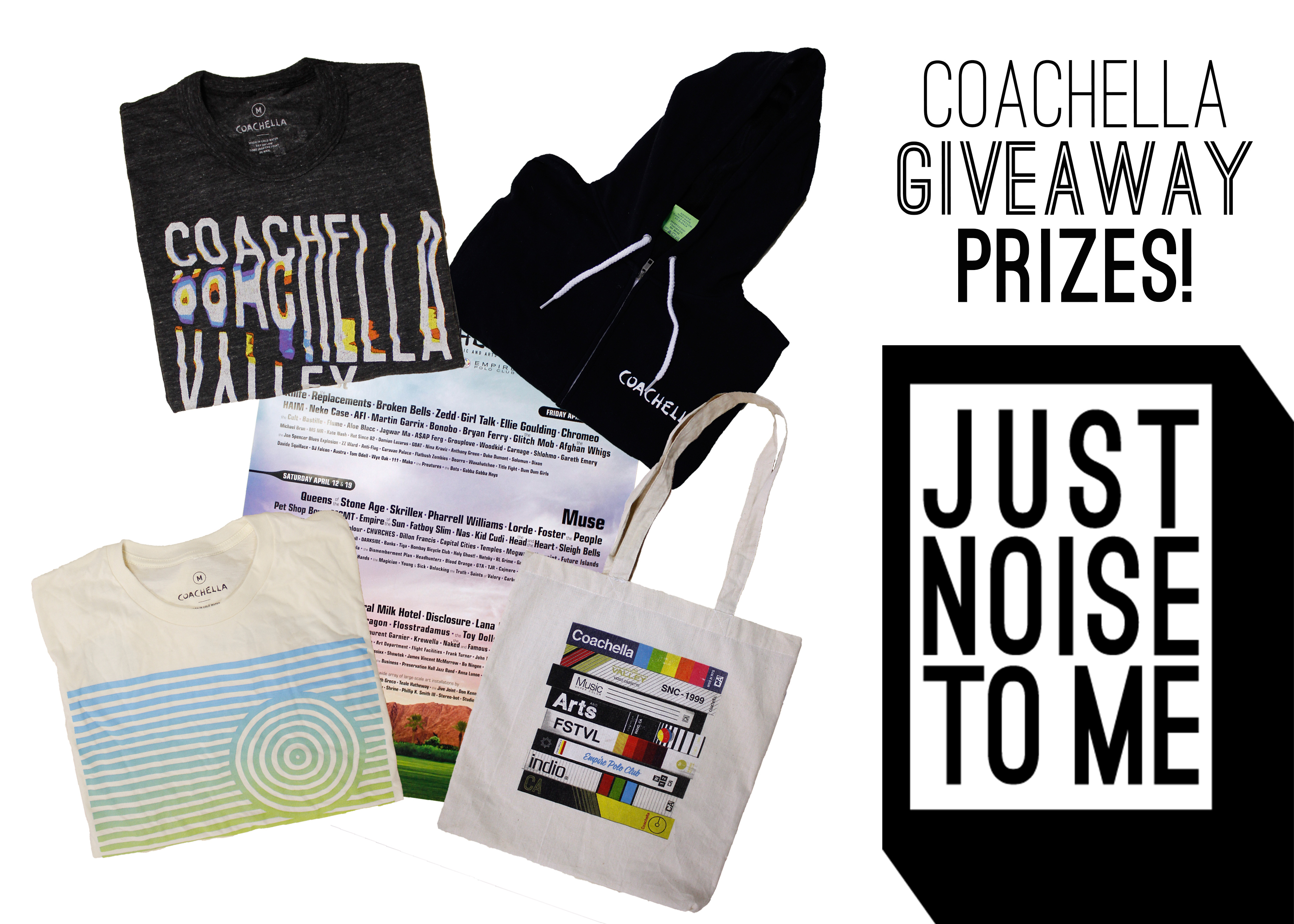 Don't forget to check out all the free downloads from Weekend One!