Fashion
Latest Fall Fashion Trends for Women
Most of us haven't had the chance to get out and about this summer like usual due to the pandemic, but that isn't stopping women from shopping or looking their best and getting ready for fall!
So, what are the latest fashion trends for women this coming fall?
Small Backpacks
Move over purses and fanny packs, the latest handbag for women are small backpacks.
They are the perfect size and can fit your wallet, keys, phone, and a few more small items. Plus, small backpacks are easy to carry and are very convenient.
You won't have a problem finding these in pretty much any color or design you want! Even the big name brands are jumping on board like Prada.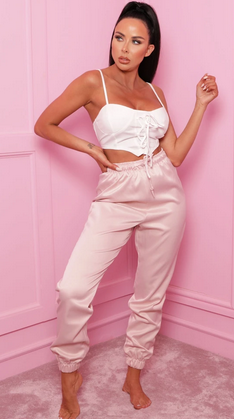 Loungewear
Don't worry, you don't have to dress up much this fall to look cute. Luckily, loungewear such as cute tanks and joggers are totally in this fall.
And you don't have to feel like you have to just wear these outfits at home. If paired properly with the right shoes and jacket, you can totally rocket loungewear while out and about running errands or even traveling!
The Casual Look
Cutoffs and t shirts with boots is all you need this fall!
If you are looking to dress up a little bit more than loungewear, you can upgrade a little cute bottoms such as skin tight jeans or cut off shorts to pair with a super cute t shirt.
When it comes to t shirts, you have plenty of options to choose from. You can even just wear a plain tee, just dress up with accessories!
So, while you are starting to plan your fall wardrobe, make sure you are finding some of these trendy items to add to your closet!