Concerts
Zedd Moment of Clarity Tour Review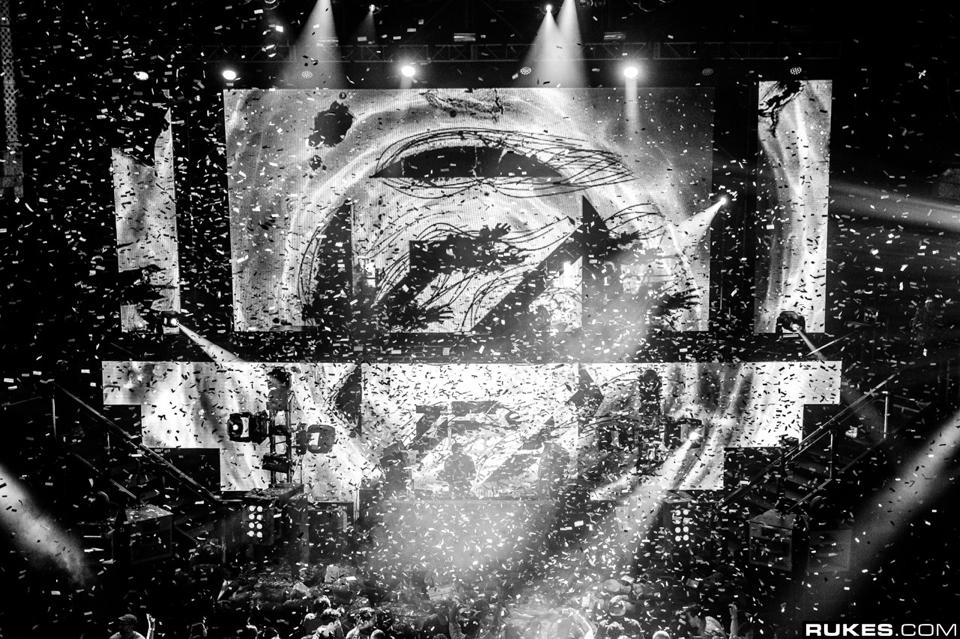 With exactly 60 stops, in 4 months, and in over 5 different countries, Zedd's Moment of Clarity tour is no joke. Following the success of his track "Clarity," which has recently gone platinum and was featured on the The Late Night Show with David Letterman (as well as countless other television appearances), Zedd has embarked on this epic tour with some of the biggest up-and-coming artists in EDM including Oliver, Alex Metric, Alvin Risk, Dannic, and Sandro Silva.
Zedd Moment of Clarity Tour Review
The first artist we were able to catch was one of our favorite artists at HARD Summer 2013, Alex Metric who played a set very similar to what we heard from his August Mix. The set was full of funky electro-house that served as a perfect way to get the crowd warmed up for the rest of the show.
Highlight of Alex Metric's set: Rave Weapon II. Classic Alex Metric track that he dropped somewhere towards the end of his set. Definitely set the bar pretty high for what was to come.
The next opener, another Just Noise to Me favorite and another great act we got to see at HARD Summer, Oliver, kept the same funky vibe as they usually do but with a lot more firepower than we were expecting.
Highlight of Oliver's set: MYB. Again, a classic Oliver track that had everyone going pretty crazy, actually. It was great to get to see these guys react to the crowd's roar when this one dropped.
Finally, after a short break and technical set up, we were graced with the presence of the one and only Zedd. The best thing about Zedd's performance, besides his incredible light show and LED screen visuals, was the fact that he did such a fantastic job combining some of his classic tracks with some of the more popular songs in EDM right now.
His mix of genres included Moombahton, Trap, and Big-Room House, but with his flawless transitioning skill, no one in the audience could tell what was coming next.
We also got a healthy dose of classic Zedd remixes including some never-before-heard remixes we expect to be identified once this tour is over.
Unfortunately, the lack of organization and security took away from the show. Splitting the audience into 21+ and not was a good idea at first, but there seemed to be lots of problems with keeping the youngsters out of the adult side.
Luckily, no one was injured or rushed to the hospital at this show, which happened at the first show on the Moment of Clarity tour and subsequently brought Zedd to cancel his next show in Boston.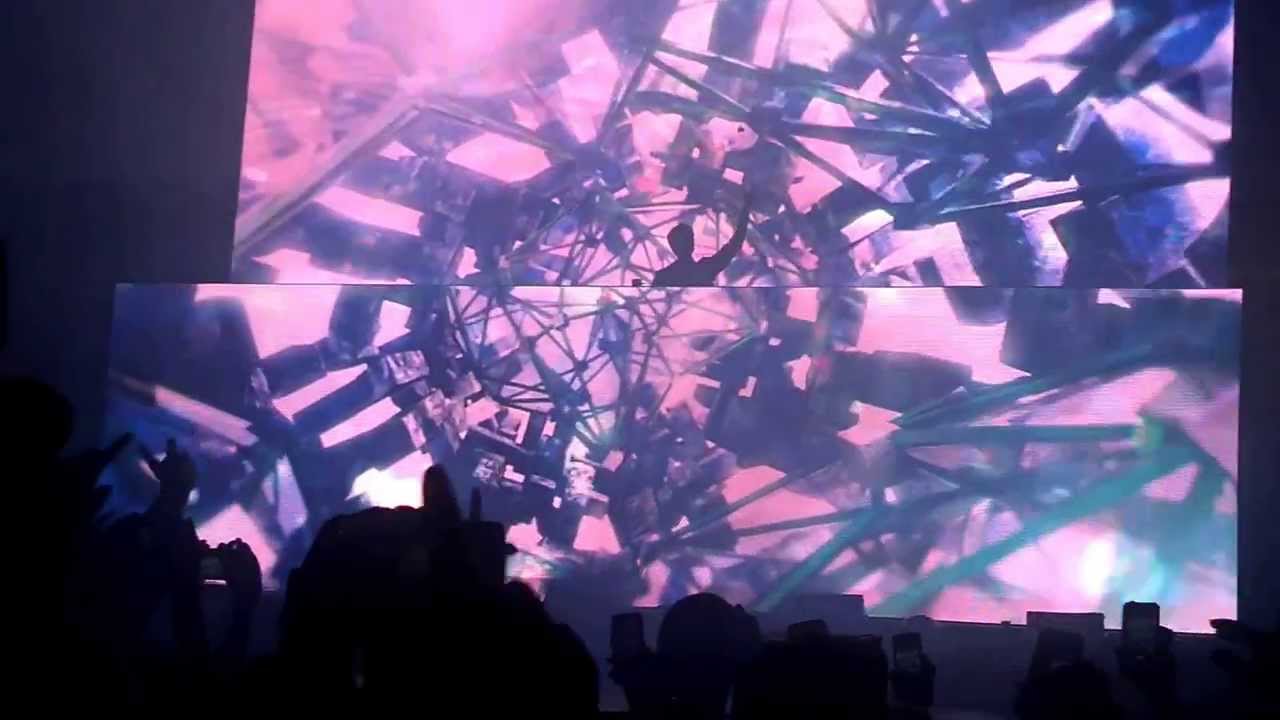 Moment of Clarity Tour Dates
August 27th — House of Blues — Boston, MA (SOLD OUT)
August 28th — House of Blues — Boston, MA (CANCELLED)
August 29th — Rams Head Live — Baltimore, MD (SOLD OUT)
August 30th — Bryce Jordan Center — State College, PA (Tickets)
September 1st — Electric Zoo — New York, NY (Tickets)
September 3rd — Tabernacle — Atlanta, GA (Tickets)
September 4th — Music Farm — Charleston, SC (SOLD OUT)
September 5th — House of Blues — Orlando FL (SOLD OUT)
September 6th — Fillmore — Miami, FL (SOLD OUT)
September 7th — Ritz Ybor — Tampa, FL (SOLD OUT)
September 9th — Marathon Music Works — Nashville, TN (Tickets)
September 10th — Bogart's — Cincinnati, OH (SOLD OUT)
September 11th — Main Street Armory — Rochester, NY (SOLD OUT)
September 12th — Sound Academy — Toronto, ON (SOLD OUT)
September 13th — Royal Oak Music Theater — Detroit, MI (SOLD OUT)
September 14th — The Eagle Ballroom — Milwaukee, WI (Tickets)
September 15th — Pageant — St. Louis, MO (SOLD OUT)
September 17th — South Side Ballroom — Dallas, TX (Tickets)
September 18th — Austin Music Hall — Austin, TX (Tickets)
September 20th — Buchanan's — El Paso, TX (SOLD OUT)
September 21st — 5th and Madison Events Center — Phoenix, AZ (SOLD OUT)
September 24th — Ogden — Denver, CO (Tickets)
September 26th – Flames — Calgary, AB (SOLD OUT)
September 27th — Commodore — Vancouver, BC (SOLD OUT)
September 28th — Commodore — Vancouver, BC (SOLD OUT)
September 29th — Showbox Sodo — Seattle, WA (SOLD OUT)
September 30th — Knitting Factory — Spokane, WA (Tickets)
October 1st — Knitting Factory — Boise, ID (Tickets)
October 2nd — Roseland Theatre — Portland, OR (Tickets)
October 3rd — McDonald Theatre — Eugene, OR (Tickets)
October 5th — Knitting Factory — Reno, NV (Tickets)
October 8th — Fox Theater — Oakland, CA (SOLD OUT)
October 9th — Fox Theater — Oakland, CA (Tickets)
OCtober 10th — Soma — San Diego, CA (Tickets)
October 11th — Shrine Auditorium — Los Angeles, CA (SOLD OUT)
October 17th — Digital — Newcastle, UK (Tickets)
October 18th — Gorilla — Manchester, UK (Tickets)
October 19th — O2 Academy 2 — Birmingham, UK (Tickets)
October 20th — Waterfront — Norwich, UK (Tickets)
October 21st — Electric Ballroom — London, UK (Tickets)
October 24th — Liquid Rooms — Edinburgh, SCO (Tickets)
October 25th — The Arches — Glasgow, SCO (Tickets)
October 26th — Academy — Dublin, IRE (Tickets)
October 27th — Life is Beautiful — Las Vegas, NV (Tickets)
October 31st — Expo Bancomer — Mexico City, MX (Tickets)
November 1st — Foro Alterno — Guadalajara, MX (Tickets)
November 2nd — Foro Alive — Monterry, MX (Tickets)
November 14th — Paradise Weekend — Bahia, BRA (Tickets)
November 15th — Dream Valley — Santa Catarina, BRA (Tickets)
November 16th — Xxxperience — ITU, BRA (Tickets)
November 29th — Our House — Auckland, NZ (Tickets)
November 30th — Sydney Showgrounds — Sydney, AUS (Tickets)
December 1st — Claremont Showgrounds — Perth, AUS (Tickets)
December 6th — Ellis Park — Adelaide, AUS (Tickets)
December 7th — RNA Showgrounds — Brisbane, AUS (Tickets)
December 8th — Royal Melbourne Showgrounds — Melbourne, AUS (Tickets)
December 12th — SMX Convention Center — Manila, PHL (Tickets available soon!)
December 13th — Djakarta Warehouse 2013 — Jakarta, IDN (Tickets)
December 30th — Aragon Ballroom — Chicago, IL (Tickets)
December 31st — Aragon Ballroom — Chicago, IL (Tickets)