Concerts
SnowGlobe Music Festival 2013 Review
I've never been to a festival with a more beautiful setting than SnowGlobe Music Festival in South Lake Tahoe. Waking up and looking out onto the lake and being embedded in the lush green forest with snow on the ground was something completely out of my element. The festival itself was also something unlike anything I've ever experienced…
Day 1
I must admit, I'm pissed off my travel plans set me back so far. I honestly ended up missing the better half of the first day of the festival, and only arrived in time to see the last three or four acts, missing some heavy hitters like Holy Ghost!, Kastle, Gramatik, and more. The first act I got to see the first night was UK artist Star Slinger whose bass-filled house set at the Sierra Tent was definitely a good one to get in the mood.
The only thing I have to say about Tiesto is that he was Tiesto — and I mean that in the best way possible. Although I'm not a huge fan, Tiesto really does know how to get a crowd going. For anyone who's into some serious party/festival rave music, he's your man. For those looking to get down to some real deep, booty-shakin' house music, Justin Martin was at the Igloo Tent only a half hour later.
Justin's set was definitely one for the books, and as a huge Dirtybird fan, you better believe I had a fan girl moment getting to watch his set. Closing out the first night of the festival, Justin Martin played an hour and forty-five minute set to a tent packed full of fans. After his last track the audience was screaming for just one more. Justin looked over to the security guard who luckily granted him another five minutes. Fans rushed the stage when the set was over and the first night was under wraps.
Day 2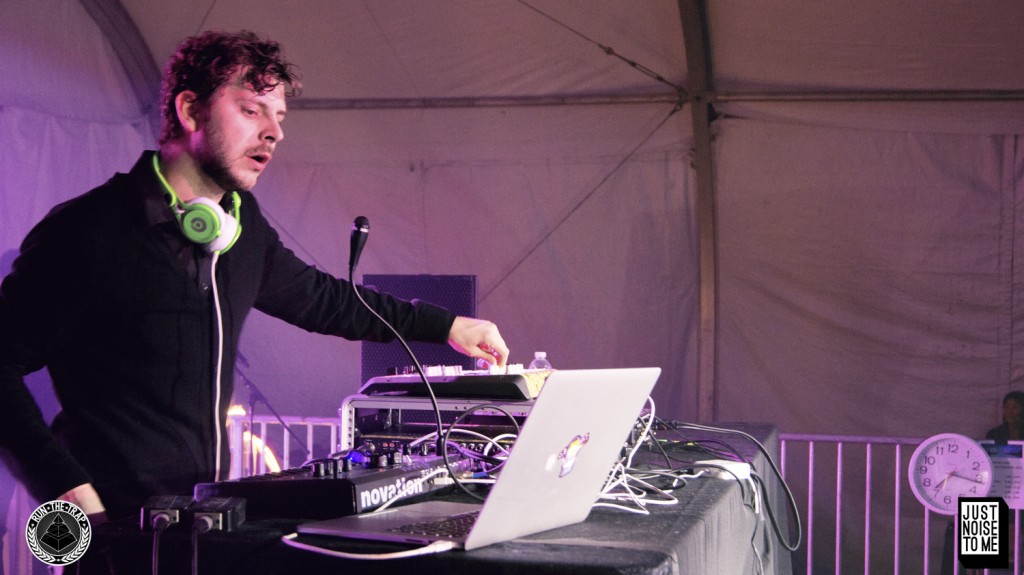 I started off my second day at SnowGlobe getting to enjoy the first half of Kill Paris's set and then heading straight to the Main Stage for Zeds Dead. Now, in the past I've admitted to being on the fence with Zeds Dead, mainly because I caught them right as they got their start, when "Coffee Break" was their claim to fame. In those days, Zeds Dead wasn't anything to write home about.
Almost three years alter these guys have completely changed my mind. From dubstep to festival trap, the Toronto-based duo had one of the most impressive sets of the weekend, completely packing the grounds at the Main Stage.
I need not yet again mention my love for Dirtybird, so it goes without saying that my excitement level was at an all-time high at the Claude VonStroke show. Getting to see his show at both HARD Summer and his latest US tour, I was expecting to see somewhat of the same set at SnowGlobe. Fortunately, I was incorrect in my assumption and was blown away at some of the material Claude VonStroke was spinning that night. With classic jams like "Turbosteppa" along with some smash hits from his newest album, Urban Animal, mixed in, the Claude VonStroke show was definitely something to remember.
Justin Jay kept the Dirtybird vibes alive in the Igloo Tent, and after closing the night with the theme song from Space Jam, it was safe to say I got enough deep house for the entire weekend.
Day 3
Finally, the heaviest weighing lineup of the entire festival was upon us. Luminox had a great energy on stage to get the party started right: the young Phoenix native was on point with his set, bringing a TON of people to the Sierra tent — something I wasn't expecting.
Dillon Francis was up next on the Main Stage with a set that wasn't as great as I had wanted. I'm not sure if it's because I had seen him a couple times throughout the year, or if his set at HARD Summer was one of my favorite of 2013, but there was something about Dillon's set that seemed a bit forced. Maybe it was because he was about to hop on a plane to finish off the year in San Francisco with A-Trak. Either way, it was fun as hell and the crowd didn't seem to mind.
The next heavy hitter of the night was the one and only Snoop Dogg who surprised me by playing all of his classics instead of some of his newer, Snoop Lion material.
Cashmere Cat was next on my list, and damn did he throw down. The crowd at the front was dancing so hard they literally broke through the gate and had to have security come and put it back together. Definitely one of the most memorable sets of the weekend.
I finished off the night watching Cut Copy and, to be completely honest, wasn't too blown away. They didn't even stop to bring in the new year, playing through the countdown and finishing their set with a remark like, "Oh fuck! Happy New Year!" The fireworks were fun though!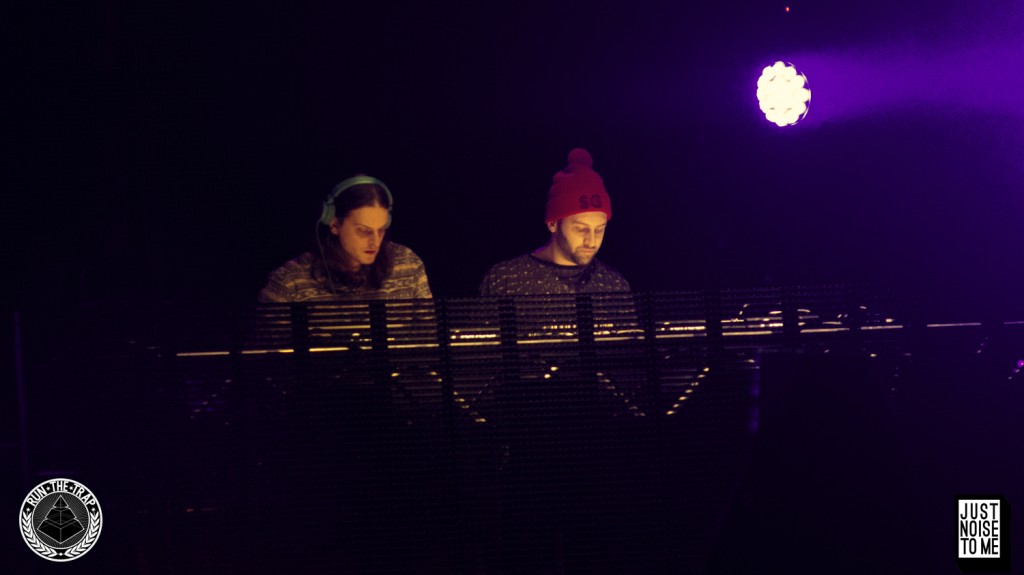 SnowGlobe Music Festival 2013 Review
Overall I think this was a fantastic festival. With great organization, awesome vendors for food and beer, and a beautiful setting, SnowGlobe 2013 was definitely the best festival I could have been at to close out an already incredible year.
Some negatives: I think the whole show should have been pushed back by a few hours. I'm sure the organizers had to deal with noise level restrictions seeing as the venue is right in the middle of a suburban area, but it was difficult to make it to the show by the 3 o'clock start time. I would have also tried to get a better closer for New Years Eve. Cut Copy was great, but not really the best compared to the rest of the acts they had closing the other nights.
Some positives: The festival was super diverse. Booty house, progressive house, big names, small names… I was glad I got to catch a whole smorgasbord of different acts. Sierra Nevada was the beer of choice, and a great one at that. The prices for food and beverages were also very reasonable.
One of the best things about this festival is the shuttle system. Although it could have been a bit more organized on the final evening, I thought that it was still an awesome, safe, and convenient way to get to and from the show.
SnowGlobe Music Festival was by far and away one of the best festivals I've been to, especially in terms of NYE fests. The homegrown vibe was a nice change of pace, and while it seems as though they're still getting some things together, the folks over at SnowGlobe are on their way to becoming hosts to one of the biggest festivals in the US. If you've ever even considered spending your New Years at SnowGlobe, I highly, highly encourage you to do so.
More pictures are on the way! Sit tight and check back right here for updates.