Health
Tips For Young Women to Get Through The Cancer Diagnosis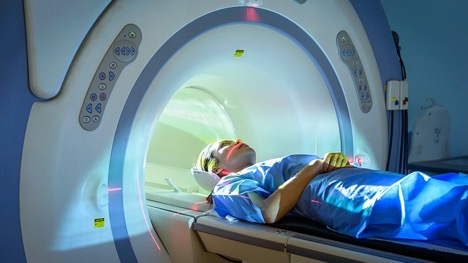 Facing a cancer diagnosis is not easy. It is a scary experience. Suddenly, you feel that you have entered into an unknown and frightening territory. You realize that you need to change your life and your association with loved ones. Coping with a cancer diagnosis is not as difficult as you think. There are many ways to help yourself, and there are professionals who are trained to help you make the process easy.
Communication
Open communication is a good method of coping with a cancer diagnosis. Tell your doctor that you are interested in facing every step of your treatment and recovery process. You must ensure that your family and friends know that you are facing your illness bravely. You must make it transparent that you do not want them to keep any bad news from you.
Be Positive 
Try to be positive. This may not be easy as soon as you hear the diagnosis, but you can slowly train your mind to think positive thoughts about the outcome of your illness. You might not be in a situation to control what happens to your body, but there are things you can control after being diagnosed with cancer. Some of these things include making positive lifestyle and dietary changes as prescribed by your doctor. Also, keeping your appointments with your doctor. Experts say that keeping a disciplined routine is one way of staying in control and thinking positively.
Stay Informed
Read, ask and, understand all the information you can get about your diagnosis. There is a lot of myths and misinformation about cancer, and understanding your illness will help you handle your diagnosis in a positive manner. Staying informed helps you feel strong in trying circumstances and helps you feel in control. Each patient has a different problem and asking your doctor doubts will help you understand your treatment and feel better about yourself.
Support
Seeking support always helps to make you feel better. Other members of the group will have the same problems and understanding the way they cope will help you get over your fears and worries. Joining a support group is one way of finding help from other patients. These groups meet and discuss problems and try to find solutions. If you are uncomfortable with joining a group, you could talk to trained counsellors or social workers. These professionals are trained to give you emotional advice and sometimes financial advice to cope with cancer.
Take Good Care of Yourself
When you are diagnosed with cancer, you may worry about your family and start doing more for them than usual. However, this is the time you need to look after yourself. You need to eat a healthy diet, exercise and get enough sleep. When you are diagnosed with cancer, make yourself a priority. Ask for the help of your doctor for all your health problems like this and the help of professionals for financial or other problems.
Recharge 
Doing a relaxing or interesting activity to recharge will help you feel better after a cancer diagnosis. You could take regular relaxing walks or take a trip to a nearby town or go shopping. Any activity that you enjoy but don't do too often will help you feel better.
You can cope with anxiety, fear and, hopelessness after a cancer diagnosis. You can feel safe that you are not alone and also in the knowledge that your symptoms are unique. Staying in control and making positive changes to your lifestyle will help you feel better during cancer treatment.