New Releases
Travis Porter – Make It Rain (X5IGHT Remix) [Free Download]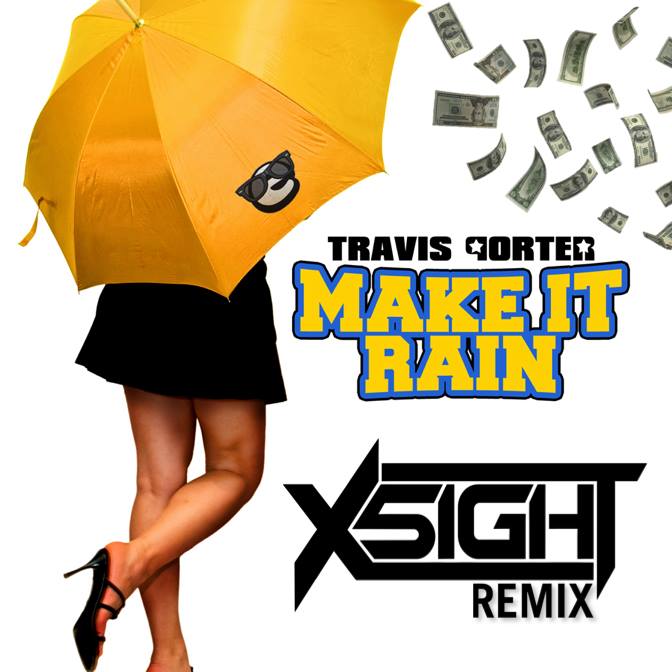 I honestly don't think the world is ready for the power duo that is X5IGHT…
Known best for their impressive remixes of tracks like Zedd's "Clarity" and Katy Perry's "Peacock," X5IGHT is one of those groups that continuously makes my jaw drop. Release after release these guys truly blow me away with their creativity and unconventionality. Their newest remix of Travis Porter's "Make It Rain" is no exception.
Travis Porter – Make It Rain (X5IGHT Remix)
[soundcloud url="https://api.soundcloud.com/tracks/131892656″ params="auto_play=false&hide_related=false&visual=true" width="100%" height="300″ iframe="false" /]
Grab the free download of Travis Porter – Make It Rain (X5IGHT Remix) right here. 
The remix takes the original, Atlanta-style hip hop track and turns it into what sounds like a run-of-the-mill festival favorite. But wait, there's more. Right when you expect the second drop you're slapped in the face with a 120 bpm Trap breakdown. Hello!
You'll definitely want to keep an eye (and an ear) out for X5IGHT. With a remix like this they're sure to have a huge 2014. Follow them on Facebook, SoundCloud, and Twitter.