Concerts
True Music Festival Adds GRiZ, Kill Paris, & Others to Lineup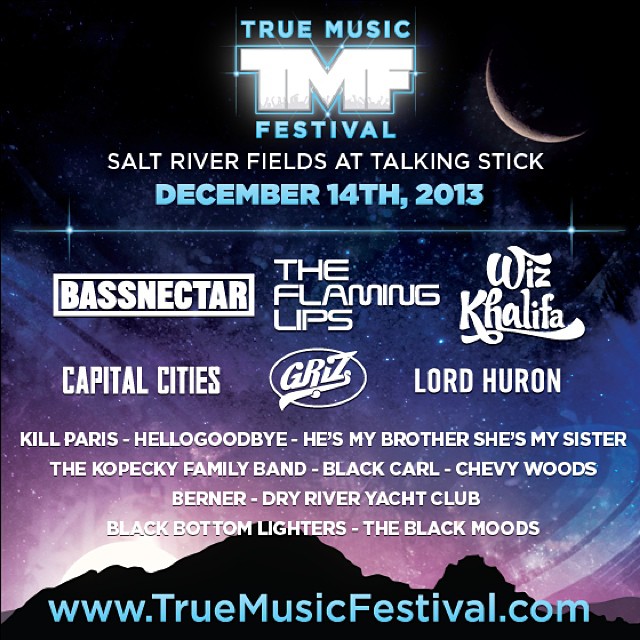 True Music Festival, Arizona's first multi-genre festival, has just added some additional acts to their already impressive lineup.
First on the list, we have Detroit-based producer and master of all things funky, GRiZ. Following up the release of his incredible sophomore album, Rebel Era, GRiZ is sure to bring his unique and energetic live show to the Valley of the Sun.
The next exciting addition is OWSLA artist, Kill Paris. Known for his glitch-hop style of EDM, Kill Paris has released some huge tracks including his remix of "Saturn" on Kill the Noise's Black Magic Remixes EP.
Other indie rock artists added to the list include He's My Brother She's My Sister, Hellogoodbye, Kopecky Family Band, and Arizona natives Black Carl, Dry River Yacht Club, and Black Carl.
The first ever True Music Festival will be held on December 14, 2013 at Salt River Fields at Talking Stick. Tickets are available now for $70. TrueVIP Packages will go on sale Friday, October 25th starting at $1500 for a 15 person suit.
For more information, check out the True Music Festival website.