Lifestyle
6 Mistakes To Avoid When Buying Office Furniture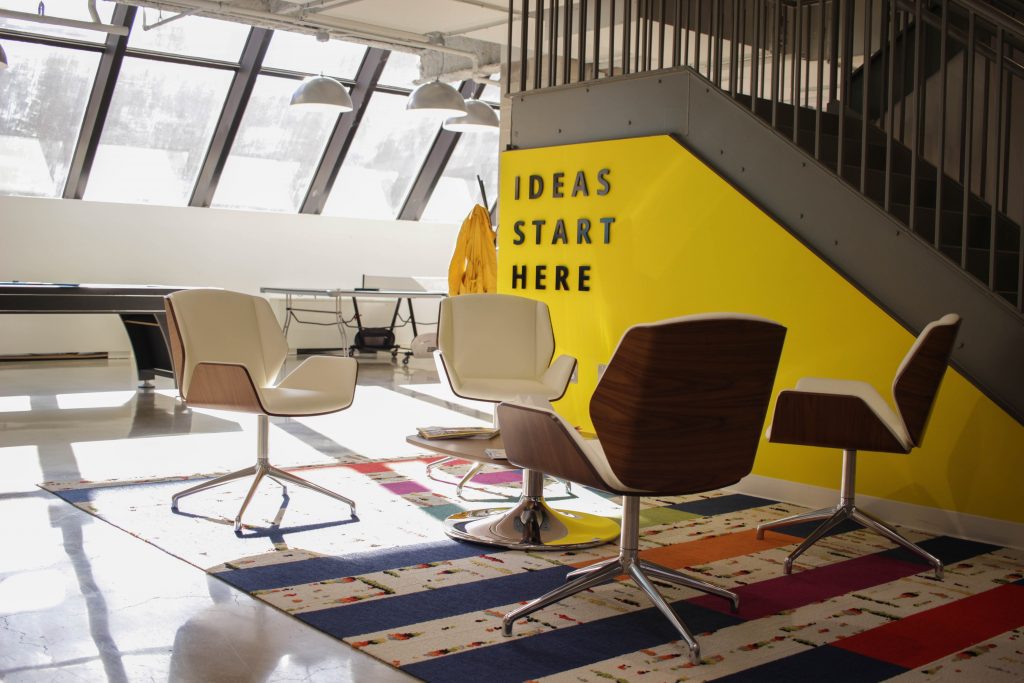 Part of ensuring the long-term success of your business is to make sure that it looks presentable. Your executive chairs, file cabinets, end tables, and computer desks must be made from high-quality materials because they reflect your business branding. By purchasing the right furniture, you will be able to promote productivity, effectiveness, and success. If you are buying new office furniture for the first time, be sure to avoid these mistakes:
Not choosing the colors that match your office environment
While taking a risk can be great sometimes, this theory does not apply when buying office furniture like used cubicles. Sure the mismatching colors will not affect the performance of your furniture, but it will surely impact your workplace's aesthetics. If you prefer to buy furniture in multiple colors, your office will look poorly designed. Do not mix colors because it will not create an attractive workspace.
This does not mean, however, that you should limit yourself to one color. Rather, select colors that compliment your office theme or design. It should promote an attractive office environment. You can follow popular color schemes like white and gray, all black, white and black, blue and white, blue and brown, brown and gray, light brown and dark brown and white and green.
Not paying attention to upholstery
Buying office furniture can be exciting, but you still have to consider the upholstery because they also affect the overall value and comfort of your furniture piece. More often than not, employers prefer leather upholstery because it looks classy.
There are different types of leather to consider. Some are genuine while others are synthetic. While leather furniture provides many benefits, it is more expensive than other fabrics. Vinyl will be a cheaper alternative. It is also as attractive as genuine leather. Vinyl can withstand dust, moisture, and contaminants.
Aside from vinyl, you can also consider polyester furniture. While this is also classified as a synthetic fabric, it has the same characteristics and features as vinyl. Polyester is also resistant to moisture and it is inexpensive. Another type of fabric that is increasingly popular is faux leather. It is also referred to as bonded leather or eco-leather. It feels and looks like real leather. Faux leather is cheaper than genuine leather.
Not preparing a bigger budget
Buying furniture is an investment and not setting aside enough funds for it can be your recipe for disaster. When shopping for new furniture, there are instances when the furniture piece you want exceeds your budget. If you go for low-end furniture, you need to sacrifice comfort.
When weighing your options, quality must come first. Viewing your furniture as an investment means that you are willing to spend thousands of bucks to increase employee productivity and satisfaction. In the long run, the money you spent will pay off because your employees are happy.
Not giving importance to employee privacy
Unless your main objective is to create an open office design, your employees need to have a private working environment so they can focus on their tasks. Your employees can be less productive if they are distracted. In addition to that, the lack of privacy can also affect your employees' productivity.
You need to find the right furniture for your office where your employees can thrive and carry out their tasks without looking over their shoulder. Go for tall partitioning walls or cubicles to maintain a private environment. You may also install privacy filters on the computers of your employees.
Purchasing office furniture without a warranty
Another mistake that you should avoid is buying furniture pieces that are not backed by a warranty. If the manufacturer is not offering any warranty for the products, it is an indicator that the product is inferior. Since they are cheaper, you may think that you are getting a good deal. However, in the long run, you will realize that you have just thrown your money out of the window because without a warranty, you will need to pay out of your pocket to replace or repair the furniture.
You can avoid this trouble by buying office furniture pieces with a warranty. If you choose a reputable manufacturer, you can be sure that you will not only buy high-quality furniture but also receive a warranty. Most dependable manufacturers will offer up to  one-year warranty. If the furniture breaks and you are still under warranty, the manufacturer will replace or repair it at no extra charge.