Advice
6 Tips to Having a Smooth Move with Your Kids
Moving is never easy, and moving with kids can be even more of a challenge. We know you're a great parent who always prioritizes your children, so you want moving to be as positive and stress-free for your family as possible.
Luckily, there are a few tricks you can utilize to make moving a seamless process for everyone (yes, yourself included!).
Read on to learn six tips that will help make the move with your children less stressful.
#1 Communication is Key
Moving is a big adjustment for anyone, and kids are especially sensitive to changes in their environment. Whether it's your family's first move or you're seasoned moving pros, it's important to prioritize talking to your kids about their feelings.
When having the discussion, consider the following tips:
Focus on the positive, exciting aspects of moving
Be open and honest about upcoming changes
Allow your kids to ask questions
Listen to their fears, but encourage their hopes
Set realistic expectations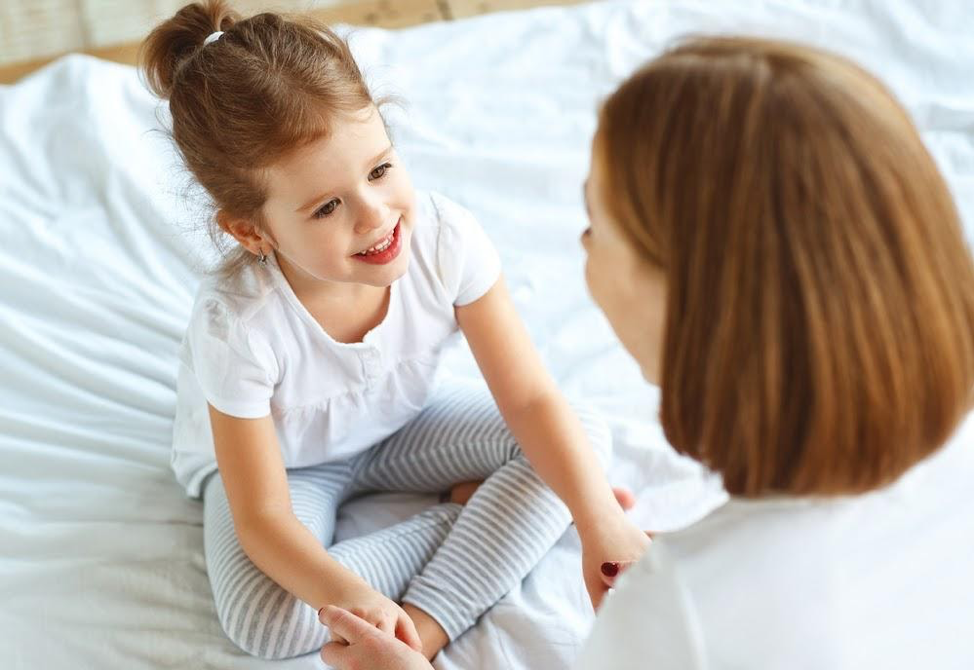 #2 Encourage Your Kids to Lend a Helping Hand
There are several benefits to having your kids help with the move.
Involving your kids in the process will give them a healthy sense of agency during this uncertain time. Plus, many hands make for lighter work, and you might be surprised at how much kids can help with tasks like packing or organizing! Create a fun game that will make them organize their own stuff! It will definitely be easier to declutter a space if you find the right game for them to play!
You can also help your kids get excited about the move by letting them help pick out paint colors or decorations for their new room. It'll get their creative juices flowing and keep their spirits up, especially if they're feeling sad about the transition.
#3 Prepare for a Possible Meltdown or Two
Even the most well-prepared family is probably going to experience a few turbulent moments during the moving process. Preparing for some big emotions and making a plan for how to handle them can help avoid any serious meltdowns.
No matter how excited you've gotten your kids about moving, when the reality sets in, sometimes the wave of emotions is difficult to process. Trust us, reminding yourself that moving-related tantrums are normal (and fleeting) can help make the experience easier on you as a parent.
#4 Make Moving Fun
We realize this is easier said than done, but you'll be doing your kids a favor by amping up the process. Turn this big event into a bonding experience by creating moving games, letting your kids make box forts, or taking them to explore exciting places in your new location. You want your kids to look back on moving with a smile!
While you might be busy looking up Seattle movers, New York storage options, or San Francisco mortgage lenders, it's still essential to take time to prioritize your family's emotional health.
#5 Stick to a Schedule
It's easy to let your everyday routines slip through the cracks when your day is consumed with packing, unpacking, or ironing out logistical details. Keeping your kids on a consistent schedule will help make the move less disruptive.
In the middle of a move, don't let these schedule anchors fluctuate:
Mealtimes – Even if you're just ordering takeout, sticking to designated mealtimes will help your kids maintain healthier eating habits. Sitting down and eating as a family is also a great way to open up communication channels regarding the move.
Bedtimes – Becoming lax about bedtime will lead to your kids being tired and cranky. You'll also need the hours after your kids go to bed to take care of moving details, so getting them in bed on a schedule will benefit the whole family.
Allotted Screen Time – If you usually set limits on screen time, don't neglect to enforce normal rules during the transition. A little leniency here and there is fine, but forgoing this discipline might start your transition with some bad habits.
#6 Start (Way) Ahead of Time
Even if you think you've allotted enough time to get ready for your big move, we can almost guarantee you should start earlier. Create a checklist as soon as you know you're moving with due dates for each task, like finding a new doctor in Chicago or setting up an appointment at the DMV in Las Vegas. This will help you set up a clear timeline for everything you need to get done.
Moving with kids takes longer than you think, and the last thing you want to do is create a stressful and chaotic environment by not giving yourself enough time.
Trust Us, Your Move is Going to be Smooth 
While we can't promise you aren't going to encounter any bumps in the road (see tip #3), we can guarantee that if you follow the tips above, you'll be setting up your whole family for a much smoother move.
Once you're settled into your new home and your kids are happy in their new environment, you'll be glad you took the plunge. Good luck on your big move!