Concerts
Adventure Club 'Gold' Video & Tour Info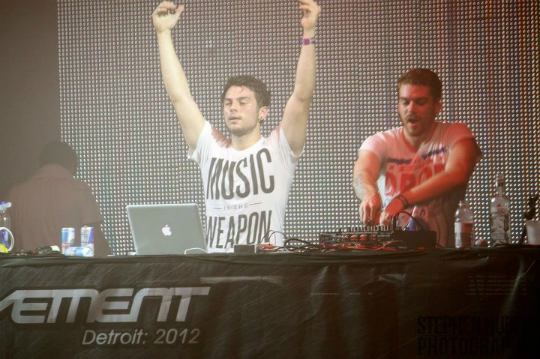 After becoming one of the main pieces of music for the EDC 2014 announcement trailer, Adventure Club's track "Gold" now has an accompanying music video. With vocals from Malaysian singer Yuna, "Gold" is featured on the Canadian duo's debut EP Calling All Heroes.
 Adventure Club – 'Gold' Music Video:

Celebrating the success of Calling All Heroes, which hit #1 on the iTunes Dance Album chart in the U.S. and Canada, Adventure Club will continue to tour and is expected to release their debut studio album this fall.
Adventure Club Tour Info:
March 22nd // Shaw Conference Center // Edmonton
March 25th // Y-Bar // Kalamazoo
March 26th // Necto // Ann Arbor, MI
March 28th // Ultra Music Festival // Miami
March 30th // Space Miami // Miami
April 10th // 9one9 // Victoria
April 11th // Commodore Ballroom // Vancouver
April 13th // Coachelle // Indio, CA
April 17th // Club Nokia at L.A. Live // Los Angeles
April 20th // Coachella // Indio, CA
April 25th // Purdue University Parking Lot (Life in Color) // West Lafayette
April 26th // Aragon Ballroom (Life in Color) // Chicago
May 9th // Track 29 // Chattanooga
May 10th // The Orange Peel // Asheville
May 18th // Wasaga Beach // Wasaga Beach, ON
June 1st // Free Press Summer Festival // Houston
June 5th // Wakarusa Music Festival @ Mulberry Mountain // Ozark, AR
Adventure Club
Facebook // Twitter // SoundCloud