Artist Spotlight
Artist Spotlight: Slumberjack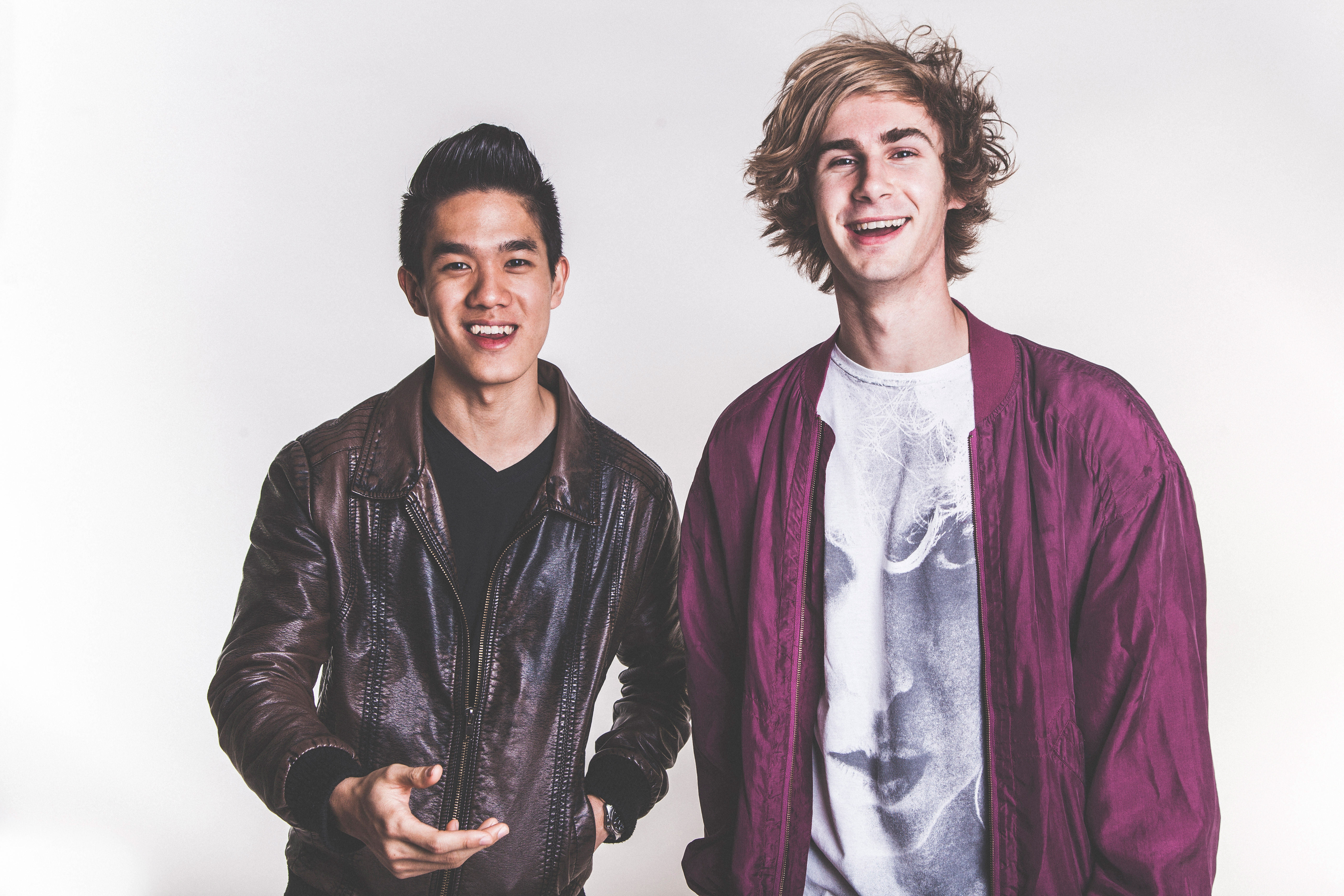 As the Australian EDM scene continues to blossom into what will soon be the next wave of dance music heard around the world, there are few groups and individuals who truly hold the reigns on the movement in its entirety. One of those groups is the young and extremely talented duo Slumberjack. After meeting only a year ago, Fletcher Ehlers and Morgan Then (both winners of the Western Australia Limelite DJ Competition) combined forces and formed one of the most unique and energetic groups in not only Australian EDM, but in the electronic music scene as a whole.
After releasing remixes for DCup, Wave Racer, and Oso Gato, Slumberjack spent their first year together showcasing their DJing talents at Australian festivals like Wonderland, Club Paradiso, and Stereosonic, and will continue into the next year with shows all across their native country.
We were able to ask Morgan and Fletcher some questions regarding the origins of this project, being an independent artist on the rise, and what it's like being one of the front runners of the Australian EDM movement.
JNTM: What got you both into producing? Was there a particular artist, album, or event that made you interested in producing/djing?
Slumberjack: Fletch: I got into electronic music when I first heard the Boys Noize track Lava Lava. I went and bought a copy of Sony Acid and started making my first (extremely hacky) tracks. It took me almost 6 years of jumping around different genres to find the sound that I really wanted to produce.
Morgan: My musical journey started when I begged my parents to let me pick up the classical piano. With that said, I was also always drawn towards mainstream pop and hip-hop production. Not long after I heard what the guys like The Neptunes and Timbaland did on Justin Timberlake's "Justified" album, I got myself a copy of Sony Acid as well!
[soundcloud url="https://api.soundcloud.com/tracks/116967697″ params="color=ff6600&auto_play=false&show_artwork=true" width="100%" height="166″ iframe="true" /]
JNTM: How did you two meet?
Slumberjack: We met at the Perth Dance Music Awards last year. We both won the Into The Limelite DJ Competition consecutively (Fletch in 2011 and Morgan in 2012) so we decided to suss each other out. We got in the studio a couple of times and with just a couple of tracks under our belt decided to make it an official project.
JNTM: How has being friends helped with the production process? Is it any easier or harder than producing alone?
Slumberjack: When there are two brains in the studio, tracks tend to get completed a lot faster. When you're by yourself, you often hit a wall with a track and it'll end up sitting on your hard drive and never get finished.
Now though, if we hit a wall, we'll just flick the project over to the other person and they can keep working and maybe add those few little bits that open a new direction for the track so we can keep working.
JNTM: Who are some of your favorite artists right now, EDM or not?
Slumberjack: We really love Ludovico Einaudi, a pianist and composer. We study up on his chord progressions and melodies and have even sampled one of his pieces for the title track of our forthcoming EP.
On the electronic side of things, we're loving the gritty sounds of What So Not and Mr Carmack as well as the smooth vibes coming from guys like Renz and Sable.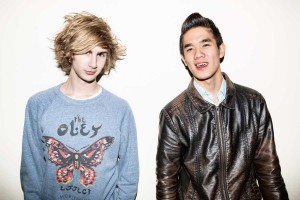 JNTM: There is this incredible thing happening right now with Australian artists becoming more and more popular in the US. Artists like Flume/What So Not, Wave Racer, and yourselves are getting tons more recognition out here. What's going on down there that we should know about? Describe this movement as best as you can.
Slumberjack: Not going to lie, it's pretty wicked! Being from Perth, there is significant physical separation between us and all the acts over on the East Coast but it's definitely a "we're in this together" kind of vibe and we all keep in touch via the wonder of the internet.
Each city has their own handful of acts which we were stoked to be able to meet when we flew over to Sydney for the Electronic Music Conference at the start of December.
JNTM: With that, it seems as though all of the previously mentioned artists pull from the same style — almost this "Love Trap" style pulling from slowed down almost hip hop beats with HUGE airy synths. If you could, describe this genre that's beginning to show from Australian artists.
Slumberjack: It's pretty hard to put it in words really. In its very essence, we see it as a lovechild of a multitude of genres all thrown into a musical cocktail.
Unlike most "EDM" genres where the main focus is a club-oriented "drop", we think the producers of this new wave of music tend to produce without any preconceived notions on the direction of the finished record.  They tend to write much like any other conventional musician would and without sounding too cheesy, they let it flow from within.
JNTM: How would you describe your music in your own words?
Slumberjack: A mixture of future garage and hip-hop with a touch of jazz thrown in.
JNTM: What do you think the biggest differences are between the 'EDM' scene in Australia and the US?
Slumberjack: There's no doubt that EDM is exploding all over the world but to be honest, we haven't seen enough yet to make a judgment. It would definitely be cool if we could do a few shows in the US to get a vibe of the scene there.
JNTM: What's the most important part about being independent producers on the rise? What are some challenges you've faced? What's the most enjoyable? Is there anything you try to tell yourselves as you work towards bigger things?
[soundcloud url="https://api.soundcloud.com/tracks/110183871″ params="color=ff6600&auto_play=false&show_artwork=true" width="100%" height="166″ iframe="true" /]
Slumberjack: We reckon the most important part about being independent producers is setting realistic goals.  For example, we have to accept the fact that many labels won't reply to emails and there will be blogs that won't like our material enough to push it.
We also constantly remind ourselves that we need to stick with own sound despite being tempted to do what's popular. Having said that, when label's do reply with positive feedback and the blogs do feature our tracks on their platforms, we feel a sense of accomplishment and pride.
We prepare for the worst and hope for the best!
JNTM: With that, what 'bigger things' do you both strive to accomplish?
Slumberjack: We're definitely working towards expanding our fan base to the other side of the country so we can take our live show on a full Australian tour. We're also pretty keen on the idea of eventually doing an album, but that is quite some time into the future.
JNTM: What advice would you give to someone(s) that wants to be doing what you guys are doing? What advice would you give yourselves if you could go back in time?
Don't ever doubt yourself! If we could go back in time, we'd tell past Fletcher and Morgan the same.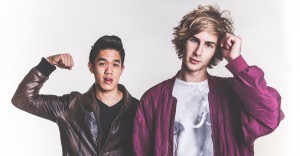 JNTM: What's coming up for Slumberjack? Any upcoming mixes, tracks, or tour dates?
Slumberjack: We've got quite a bit coming up! We're taking on a summer residency at Sydney's FBi Radio along with a few other Australian acts and are playing a hoard of shows around Western Australia over the new year break (details on our Facebook page).
We're also working on our first EP which will be out early next year along with a few collaborations with really talented guys we've met over the months.
JNTM: When can we expect to see you guys in the US?
Slumberjack: Soon hopefully – we'd like to expand to the rest of Australia first and then move outwards and upwards! Like we mentioned above, it would be a hell of an experience to travel to the US for shows.
JNTM: A question we always ask: If you guys could have any profession in the world besides producing/djing, what would it be and why?
Slumberjack: Morgan:  I'd be a professional sessionist. I probably wouldn't pick anything not related to music. I just simply cannot imagine life without it!
Fletch: I'd definitely be an astronaut. I know it's kind of a kiddy dream, but floating in space, come on!
Slumberjack: Facebook // Twitter // SoundCloud