Artist Spotlight
Artist Spotlight: Banginclude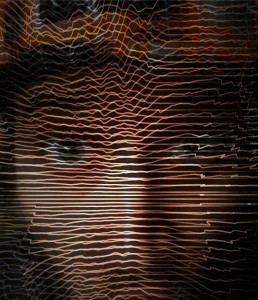 I don't remember exactly how I came about finding Banginclude, but I do remember his music having an immediate impact on me. I remember being blown away by this combination of hip hop, trap, moombahton, and world music which I soon discovered was called "Zouk Bass."
After doing some more digging, I found that Banginclude had been featured on Mad Decent and had some incredible remixes of DJ Snake, LOUDPVCK, and Nadastrom.
I was able to ask Banginclude some questions about his background, taste in music, and his thoughts on EDM. What I got in return was an extensive look inside what I think will be one of the biggest new artists behind one the biggest new genres of the year.
[soundcloud url="https://api.soundcloud.com/tracks/124979592″ params="color=ff6600&auto_play=false&show_artwork=true" width="100%" height="166″ iframe="true" /]
Just Noise To Me: Who was the first electronic artist that you listened to that made you want to start producing/DJing? Who still inspires you to this day?
Banginclude: Oddly enough it was a band that inspired me to start making music — Yo La Tengo. They made some of the most beautiful and passionate music and did it for the love of their craft, not to get rich or anything like that. Listening to them really made me understand how powerful it is to make music. So i started making it.
Today, I'm all over the place. Moombahton is definitely my favorite. I'm into anything that has a ton of groove and has a party feel to it. Lovin' Zouk Bass as well. Zouk Bass has really opened me up to a lot of  different styles from Portugal and Africa. One guy that I've really been feeling is Nigga Fox.
Also, DZC is a crew from Portugal, they make some really good music, very sexy stuff. On the American side of things, Champion Rocka is killin' it in the Moombah scene. Grandtheft is consistently puttin' out fire. Dunno, so much good stuff comin out. Been listenin' to a lot of hip hop. That Cali Hyphy and Jerk stuff… too fun not to listen to.
JNTM: Give us some background on yourself and your history working in music.
B: I don't play any instruments. Growing up a lot of my friends were in bands so I was always around music and going to shows and stuff. I started off making music on the computer. I was always good with computers so it seemed a natural fit.
For work these days I work at a DJ and production school. Along with working and making music, I'm studying how to infiltrate this music scene 😉
JNTM: What do you think the hardest thing is about getting started/getting your name out there, etc?
B: There's so much music out there… and a ton of great music. It's crazy, you dig through SoundCloud and you hear amazing next level tracks that have only a few plays.
Its upsetting at times seeing this, but the thing is nowadays, part of being an artist is getting your name out there for yourself. We have to spend time figuring out ways to get people to listen to our music and more than that, get the right people listening.
Luckily a lot of the right people are on social media, so it's pretty easy to figure out what they're looking for.
JNTM: Describe what Zouk/Zouk Bass is. How did you get into producing this genre of music and where do you think it's going? Do you think Zouk will have a big year in 2014?
[soundcloud url="https://api.soundcloud.com/tracks/83413395″ params="color=ff6600&auto_play=false&show_artwork=true" width="100%" height="166″ iframe="true" /]
B: Zouk Bass seems to be loosely based on the down tempo flavors of Zouk: Tarraxo, Tarrachina, Kizomba. Usually Zouk Bass tracks fall in the 85-100 BPM range.
In most dance genres, there is a specific beat that somewhat dictates the genre. For example with Moombahton, you have the dembow, with Dubstep you have the dub or reggea rhythm… Zouk Bass has a few since there are many flavors of Zouk.
One of the strengths of ZB is that most of the artists producing Zouk have an original sound to their productions. I never thought about it before but you could actually make sub genres  for each artist putting out ZB tracks.
For instance, you have someone like Insane Fennel whose stuff is super soundtrack-esque, JSTJR, whose stuff has this laid back, grind feel to it. DJ Riots stuff whose stuff is just crazy, but slays the dance floor…
Me, for the most part I try to focus on the groove and make something that will fit in at parties I play.
As for success for the genre in 2014, I think it will keep evolving nicely. There are a couple big projects that I am aware of that which in which Zouk Bass is the lead role.
[soundcloud url="https://api.soundcloud.com/tracks/113350636″ params="color=ff6600&auto_play=false&show_artwork=true" width="100%" height="166″ iframe="true" /]
JNTM: What's one of the biggest moments you had in 2013? What do you look forward to in 2014?
B: Ill say just as a whole I'm into small goals, so things like working with different artists that i respect, hearing from people that enjoy my music, being part of compilations…
A bunch of up and coming producers and myself started a crew (Globetrotters Crew)  and put together and released a pretty darn good compilation,( Global Bass Allstars vol 1). That was pretty awesome.
Just this past month myself and a bunch of other NYC artists started a collective, Tempo NYC. We plan on promoting local and like-minded artists as well as pushing global bass here in NY. Our first event is coming up soon. Just gotta keep things fresh.
JNTM: Who are some of your favorite artists right now? EDM or not.
B: I listen to a lot of different music these days. Been really into a lot of the stuff comin' out of Africa, E.L. is nuts, Sarkodie is a pretty sick MC w a real nasty flow, love most of the stuff that Principe Disco puts out. Ckrono and Slesh are always puttin' out next level stuff on the global front. Ape Drums is super nasty. The Pack, they're broken up but still great stuff and is super relevant now. So much great stuff out there.
JNTM: The EDM culture as a whole has been growing exponentially over the past few years — what are your thoughts on that? Do you think it's a good thing or potentially a bad thing?
B: There's good and bad to everything. One good is that there is more of an audience for these styles. That means more opportunity. Bad is that its being monetized, anytime lots of money is involved intentions shift a bit in favor of money and art suffers.
JNTM: What do your parents think of you being a producer/DJ? Are they caught up on the culture and do they understand/support what you're doing?
B: I got real lucky in that I have amazing parents who support me with anything I do. I could play my mother me burping with a beat behind it and she would tell me its the best song in the world. My dad is cool with it as well. He sees that I love doing this and that is all he can ask for.
JNTM: If you could have any other profession other than producing/djing what would it be and why?
B: Maybe porn? Prob wouldnt do it if it came down to it but thats really the only thing I can think of right now. Def something where I'm not in an office or driving.
For more on Banginclude, and all of his many upcoming projects, check him out of Facebook, Twitter, and SoundCloud