Artist Spotlight
Artist Spotlight: Wantigga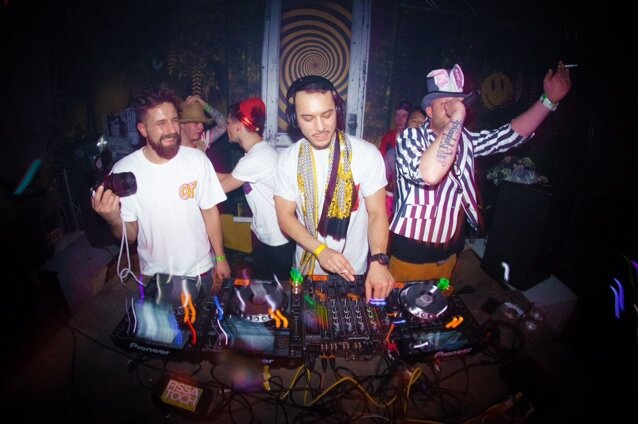 It was only last Friday when my mind was blown by The Dutch compilation released by Huh What & Where Recordings. Since then I have listened to Wantigga's "Like That" about a thousands times.
After listening to the The Dutch compilation JNTM got in touch with the producer from Netherlands and asked him a few questions about his unique style and the culture of innovation in Netherlands.
[soundcloud url="https://api.soundcloud.com/tracks/129962553″ params="color=ff6600&auto_play=false&show_artwork=true" width="100%" height="166″ iframe="true" /]
Just Noise To Me: Tell us a little about the Dutch music scene and some artists that you feel really stand out. What makes the scene different from others?
Wantigga: I live in a small country, driving from north to south takes about 4 hours. So connections are easily made, especially when you're into the same music genre. A couple of guys are making a lot of noise like FS Green and Full Crate, but there are a lot of talent upcoming in the EDM scene, like Jeftuz, Boeboe, Koen and others we've put on the compilation.
Just Noise To Me: How long have you been producing music? Was there a particular artist, album, or event that got you interested in producing/djing?
Wantigga: I started producing when I first heard 36 chambers by Wu-Tang (yes, I'm that old). I thought I could easily rap like Method Man so started producing my own hip hop beats.. Later I fell in love the music of Dilla, Lotus and early Hudson Mohawke. I started DJing because I felt no one was playing the right music in clubs, I wanted to shake things up.
Just Noise To Me: What do you think is the hardest thing about getting started/getting your name out there?
Wantigga: There are REALLY A LOT of producers out there! But really, you should always be on top of your game to stay in the spotlights. Me, I just produce when and what I feel like. Stay confident and try to make music like no one's listening. If you're good, the fans will find you.
Just Noise To Me: How did you hook up with Huh What & Where Recordings to make "The Dutch" compilation. How did you choose the tracks that were included?
Wantigga: This was really more Koen's initiative than mine. We talked about putting out a compilation with producers that didn't get enough attention on the internet. We reached out to friends and colleagues and everybody came through. Of course some guys on it have a big following (Jeftuz, Boeboe for instance) but I think everyone is fucking awesome.

Just Noise To Me: What are you looking forward to in 2014?
Wantigga: I just released an album with my Dutch hip hop group "FATA" so we're celebrating right now. After that, I'm working on a solo project and some interesting collaborations with Louis Bordeaux, Sevdaliza and other vocalists.
Just Noise To Me: Who are some of your favorite artists right now?
Wantigga: I like Mr. Carmack, Kaytranada, Jai Paul, Ludovico Einaudi, Jordan Rakei, Majid Jordan, Ben Khan and a lot others. I'm a music addict..
Just Noise To Me: If you could work with any one group or artist who would it be?
Wantigga: I would like to work with Drake and make a million bucks.
Just Noise To Me: If you could have any other profession other than producing/djing what would it be and why?
Wantigga: I would be an awesome table tennis player, but that's because of my Asian roots I guess.
Just Noise To Me: Can we expect any big releases any time soon?
Wantigga: I just released a hip hop album with FATA and there are some Dutch releases coming up that I produced. I will drop my first instrumental EP somewhere around April.
For more on Wantigga, and all of his many upcoming projects, check him out of Facebook,Twitter, and SoundCloud
Here's another one of my faves from Wantigga.
[soundcloud url="https://api.soundcloud.com/tracks/94636815″ params="color=ff6600&auto_play=false&show_artwork=true" width="100%" height="166″ iframe="true" /]