Concerts
Euphoria Music Festival Announces 2014 Dates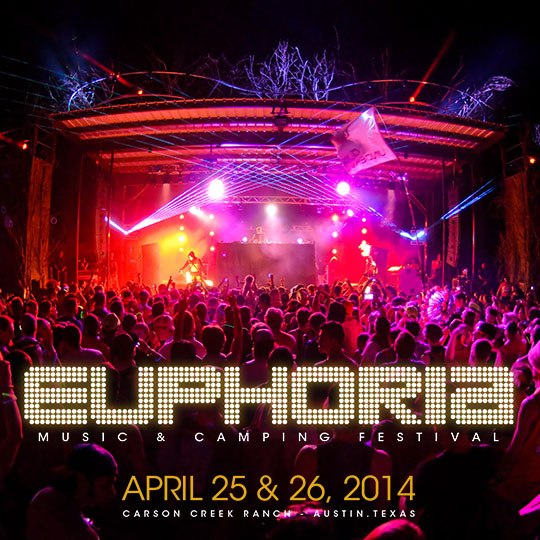 Minutes from Downtown Austin, Texas, Euphoria Music Festival — a two-day music and arts festival — will be returning for its third consecutive year. The festival is the largest EDM festival in Texas, and boasts past artists such as Mord Fusting, Datsik, Tommy Trash, Dirtyphonics, Le Castle Vania, LA Riots, Designer Drugs, and many, many more. Mitch Morales, festival organizer, had this to say about next year's festival:
We're extremely excited to be bringing Euphoria back to Austin this year. Our goal is to provide an immersive experience that combines music, art & community.
EMF will be hosted at Carson Creek Ranch, one of Texas' oldest remaining ranches. The ranch, consisting of two 20 acre pastures separated by Carson Creek on the banks of the Colorado River, makes for one of the most beautiful and picturesque campsites at any festival in the upcoming year.
Building on past festivals, Euphoria plans on having some of the best visuals, stage designs, tents, workshops and interactive installations to date. There will even be Silent Disco shows, yoga, and meditation sessions.
Early Bird tickets go on sale Friday, November 29th at 10 AM EST for $79 — limited time only. For more information on tickets and camping options, click here.
Stay connected with all EMF news by following them on Twitter and Facebook. Check back to Just Noise to Me for updates!