News
Flosstradamus AMA in support of Live Stream/New Track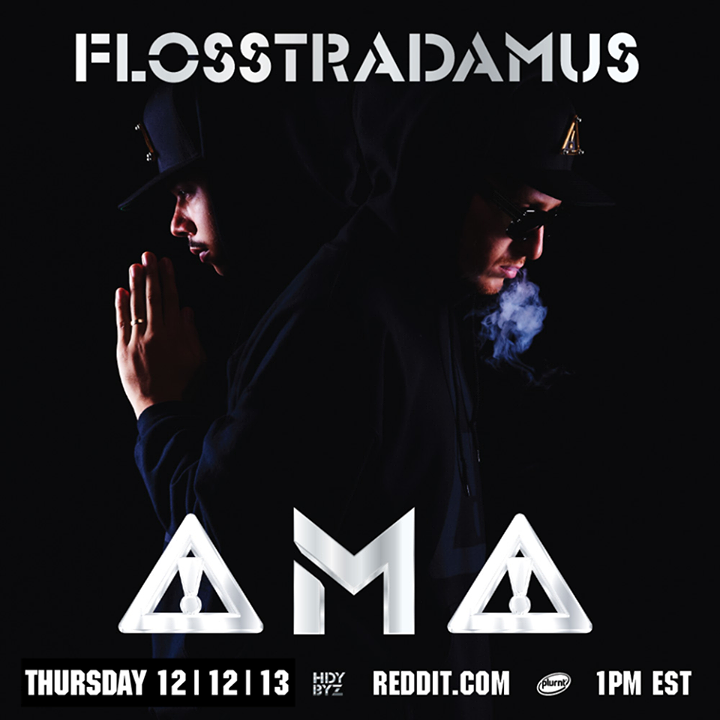 Flosstradamus has taken to Reddit to answer questions on the popular EDM subreddit, r/Trap. This isn't the colossal trap duo's first AMA (Ask Me Anything), the group answered questions just a couple months ago.
The duo went online to promote the midnight release of their new track Mosh Pit Feat. Casino and the live stream of their performance Saturday night in Washington DC.
So far the two have answered several burning questions from the r/trap community, here are the highlights.
Flosstradamus AMA Highlights
When's the Riff Raff colab commin?
Flosstradamus:
YO HE ACTUALLY GOT ON LANA'S THEME AWHILE AGO, BUT WE NEVER RELEASED IT. IT'S SOMETHING WE LIKE TO PLAY FOR FRIENDS FOR LOLZ BECAUSE HONESTLY, IT'S THE MOST BASED VERSE I'VE EVER HEARD.
Who is your favorite new Artist, and who do you think will blow up the most in the next few months?
Flosstradamus:
I'M A BIG FAN OF YOUNG THUG. ALSO TRAVIS SCOTT. WE JUST PLAYED WITH THEM AT THE FOOL'S GOLD DAY OFF PARTY IN MIAMI AND THEY BOTH SHREDDED
Which one of you can take the biggest bong rip
Flosstradamus:
IM GONNA GIVE THAT TITLE TO JOSH. ITS BEEN OVER A YEAR SINCE I RIPPED A BONG. IM MORE OF A VAPELYFE KINDA DUDE THESE DAYS.
The two also answered questions about their production style, work flow, basketball, and weak shows.
You can read the whole thread here, and tune into their live performance in Washington here.
Listen to a preview of Mosh Pit feat. Casino
[soundcloud url="https://api.soundcloud.com/tracks/123117620″ params="color=ff6600&auto_play=false&show_artwork=true" width="100%" height="166″ iframe="true" /]