New Releases
Flying Lotus x Kendrick Lamar Collaboration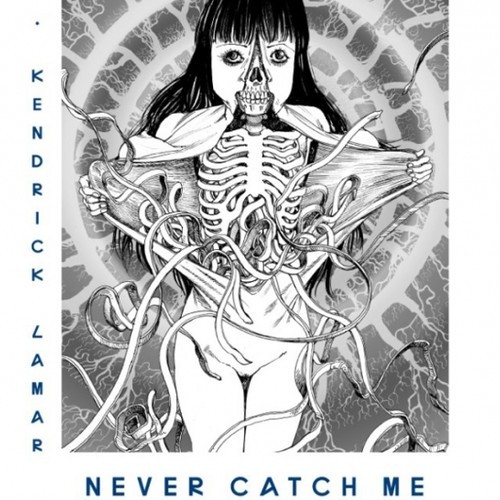 We are one month away from the release of the highly anticipated Flying Lotus album, "You're Dead!", and I for one could not be more excited. Flying Lotus (aka Captain Murphy, aka Lunchpail), a Los Angeles local, is one of the most unique artists out there right now.
It is difficult to pinpoint his genre as he experiments with all sorts of sounds, ranging from hip hop beats to some of the most bizarre electronic sounds you'll ever hear. A recent leak from Power106 confirms that FlyLo has done a collaboration with Grammy nominated and another Los Angeles local, Kendrick Lamar.
Flying Lotus x Kendrick Lamar – Never Catch Me
The song is titled "Never Catch Me" and features verses from both Flying Lotus and Kendrick, who both show their creative talent by spitting these verses faster than the speed of light. The beat they rap over is nothing that would ever be heard on "Good Kid, M.A.A.D City" but rather that off beat electronic jazz funk that you would hear on "Cosmogramma," FlyLo's 2010 album, and my personal favorite.
Staying true to his sound while incorporating one of the best rappers out there right now. It should be interesting to see what the rest of the album will hold. The only downside to this leak is that it was obviously bootlegged, and "Power106" is said about every 15 seconds.
However, given the countless resources there are for finding music in this era, you can likely find a version without this annoying interruption within the next week. There have also been mutterings that Snoop Dogg and Herbie Hancock will be included somewhere on "You're Dead!". Time will tell if these tales are true, but for now, let's all enjoy this.
Flying Lotus