Concerts
HARD Summer As I Saw It: Fresh, Feisty, and Funky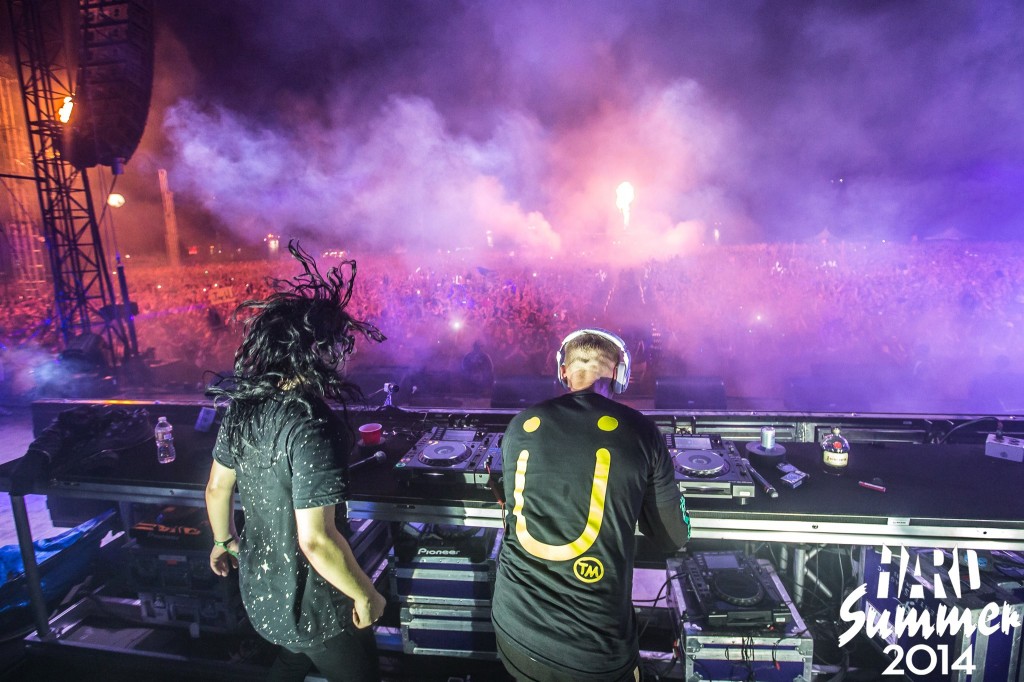 Earlier this month, Los Angeles' highly anticipated HARD Summer took place in its new home on the radically expanded grounds of the Whittier Narrows Recreation Area. Outdoing themselves not only in the amplitude of attendees, but with the mind-boggling lineup, Gary Richards (Destructo) and his crew delivered one wild party.
Notorious artists such as the Jack U duo, Nero, Dillon Francis, A-Trak, and Disclosure headlined the overwhelmingly distinguished lineup of artists, although all of the talent could have been headlining acts. Each headliner delivered a wild, main stage primed set, capping off each night of the weekend with a bang. Of course we could not miss the rare union of Skrillex and Diplo coming together to form Jack U, nor could I have passed up on crowd-pleasing funnyman Dillon Francis.
However, since the day the lineup dropped back in April, I was beyond enthusiastic to see the amount of funky deep house and techno house talent that was represented. Don't get me wrong, witnessing the Jack U closing spectacle the first night in the rain, playing banger after banger, setting off flames and lasers was incredible, but what really got me going was the intense funkiness that characterized this summer lineup.
Watching A-Trak do what he does best on his turntables in complete awe was unforgettable, and Disclosure's all-out, strictly business live set won't soon be forgotten either, however, I was mostly grasped by HARD's heaping dose of groovy garage funk. The acts I boogied down at were marked by surprisingly small crowds in HARD's multicolored tent stages where I spent most of my time out of the dust and getting sweaty in the massive awnings from group-session groovin'.
Saturday kick-started the funk in the Pink Tent. Representing the badass ladies taking over the scene, JNTM favorite J.Phlip had the Pink Tent going off with her infectious, deep bass lines meshed with bouncy disco elements. J.Phlip throws down a party, never a moment of monotony, and she effortlessly makes the crowd dance as hard as they can as everybody gets down to her bootylicious house. I stayed right where I was in the Pink Tent as J.Phlip came to an end for my most anticipated set of the weekend, Tchami.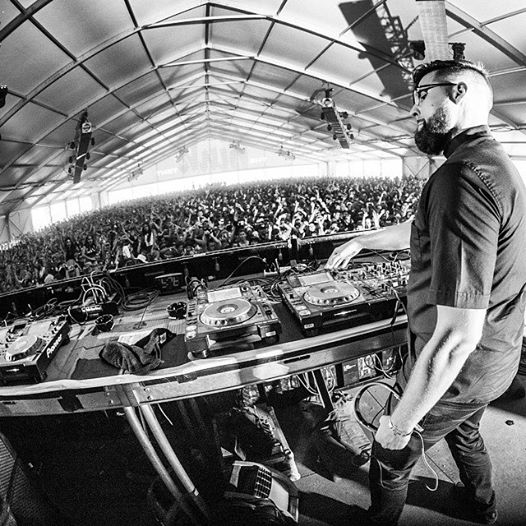 This Paris native is conquering the states with his uncanny, groovy take on what he is calling "future house." Tchami flaunted his melodic, deep basslines making anyone and everyone boogie down, whether they were in control or not.
The Pink Tent was booming and what seemed to be a smaller sized crowd was now a roaring crowd of people reflexively dancing in unison, almost as though Tchami was robotically controlling the entire Pink Tent.
From the visuals and the grooving to his exotically catchy take on deep electro house and addictive hit remixes, Tchami tremendously exceeded my expectations and upheld my every reason for anticipation. I headed over to the Purple Tent for the infamous British OWSLA duo, Jack Beats, initially to catch a quick glimpse of what their hype was about.
It quickly turned into me becoming hooked by their incomparable sound blending everything from hip-hop to drum and bass to dubstep to electro/deep house. Their captivating originality makes Jack Beats' set one I will not soon forget either.
Sunday's staggering schedule of performances had me restless before I even entered the festival's gates. My day started early and I soon realized the incredible inflation in attendees, dust, and intoxicating performances. Australia's Danny Blanc, known as Wax Motif, brought his fresh and unique mixing technique to the Green Tent.
Wax Motif's techno house sound had crowds flocking from every direction to get down and dance. His set showcased elements of hip-hop throughout his distinct techno dance style and was the perfect prelude to the Green Tent's next electrifying star, Hannah Wants.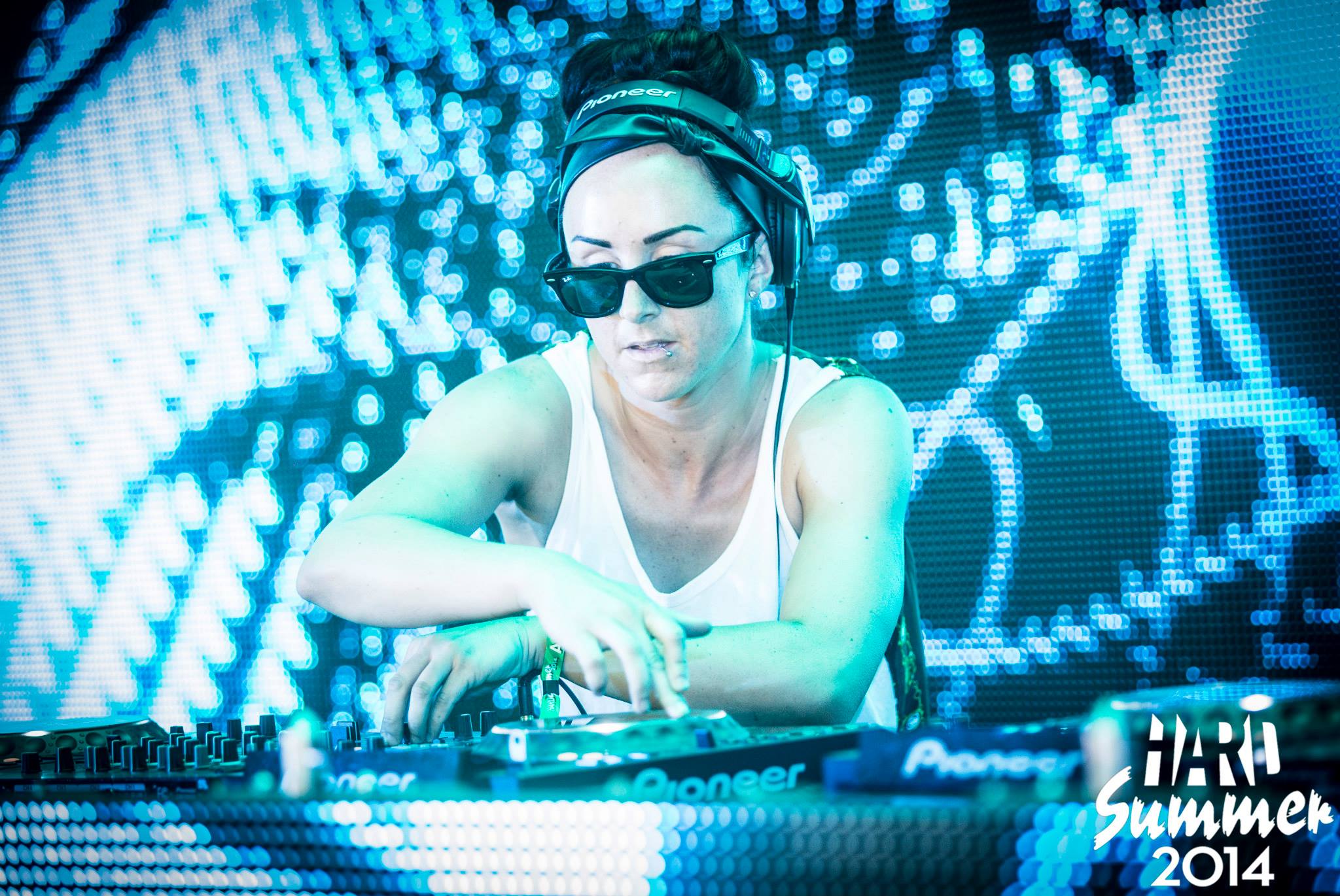 As one of her premiere US appearances, Hannah's garage-house sound that incorporates familiar hip-hop and R&B tracks had the crowd boogying down. Her use of heavy bass creates a toxic sound that had me goggle over her and her groovy deep house style that impressively stimulated the entire crowd. Hannah Wants got me and the rest of the crowd so pumped for the style she was creating as well as ceremoniously showcasing the success of women artists across the dance music spectrum.
I moved from the Green Tent to the Purple Tent to experience a different take on deep house by Pittsburg's own Kastle. His sunset performance brought a soulful edge to grime and garage style dubstep. The crowd was disappointingly small considering Kastle's love to party that is represented by his accomplished development of underground electronic music fused with hip-hop.
His sound is so clean and precise due to his background as an engineer you can't help but wonder when people will catch on. Kastle effortlessly warmed up the crowd for Wave Racer to take the decks, flipping the party upside down.
The crowd was immediately hypnotized by Thomas Purcell's, a.k.a Wave Racer's, playfully distinct sound. His mix of bouncy, animated synthesizers, electro house, and samples of 90's gaming systems are compiled into an unmatched blend of sunshine that intoxicated the Purple Tent. Wave Racer's unconventional and whimsical take on future bass and warping of party jams had everyone boogying down.
The final night of HARD ended with a rapid fire round-robin of sets, as we checked on Gary Richard's funk-laced techno set as Destructo, Disclosure's absolutely jaw-dropping live showcase at the main stage, alongside R&B maven Mary J. Blige, DJ Mustard's rowdy hip-hop shakedown, and Nero's festival-ending return to the American festival circuit.
My weekend ended with some of the best sets of the festival, where I got to see some of the freshest talents dance music has to offer. Nero's set wound down with their famed "Must Be The Feeling," artfully mixed with Justice's pounding magnum opus "Genesis." I let the goosebumps take over as I put my hands in the air, let my head tilt back, and I took a moment to take it all in.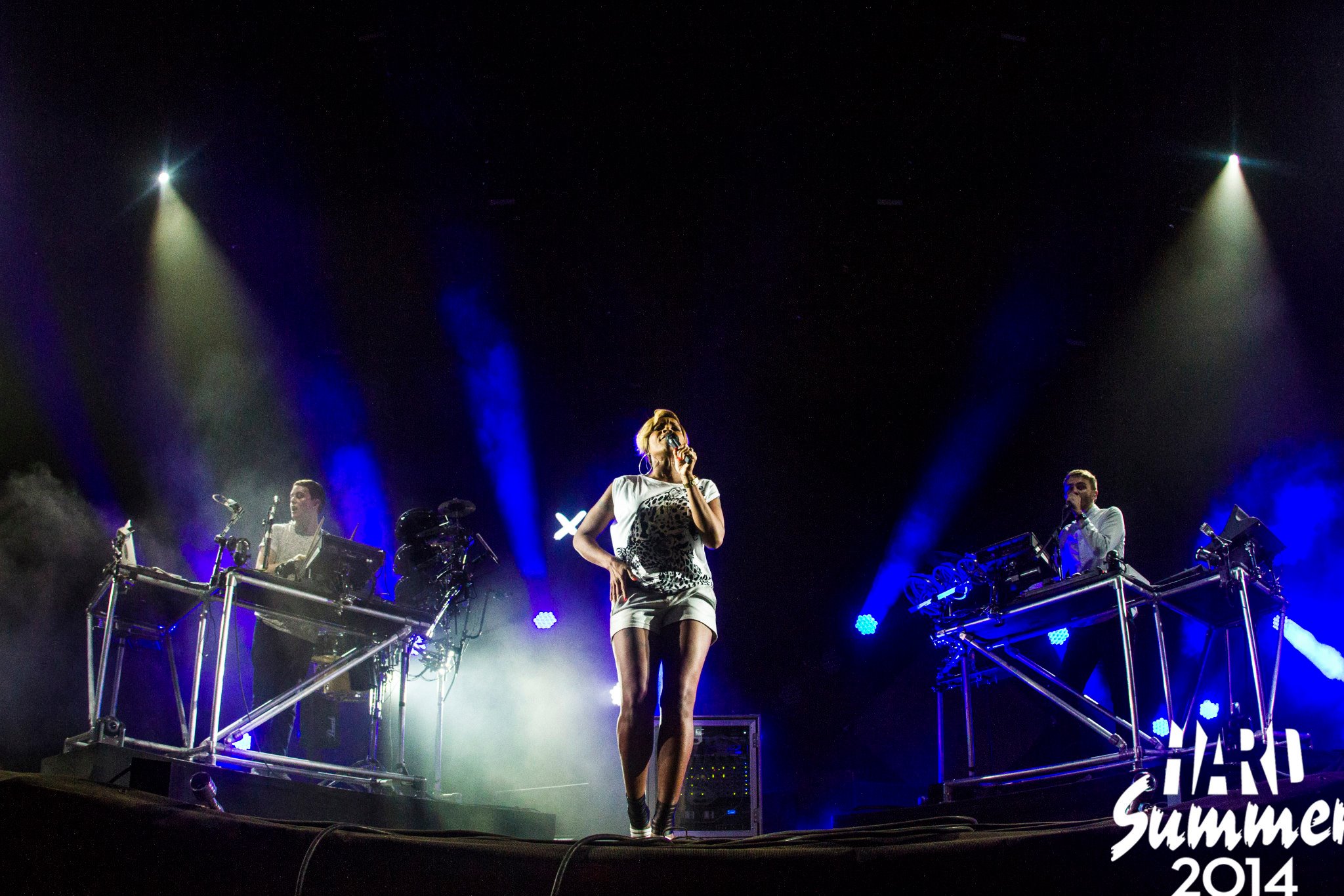 I had survived HARD Summer. As I joined the mass exodus of exhausted fans still buzzing from the festival's finale, I realized I had seen every set I wanted to see from the lengthy weekend lineup, while also turning myself onto some brand new sounds I had previously never heard before.
Known for their ultra-diverse roster each year, HARD had me at hello, and now the waiting game begins with anticipation soaring high for next year's big event.