Concerts
Skrillex, Disclosure, Armin van Buuren to Headline Lights All Night 2014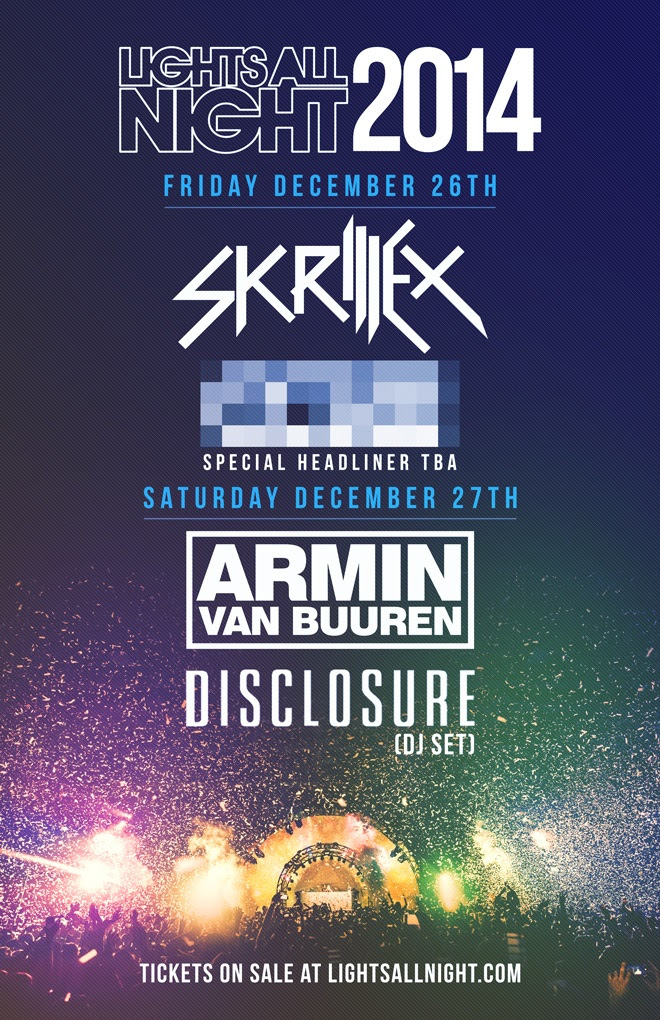 With the end of summer almost in sight, festival goers are already starting to make plans for some incredible winter and New Year's Eve parties. One of the first to announce their headliners is Texas' biggest annual electronic festival, Lights All Night.
For the past few years, Lights All Night in Dallas, TX has been consistently bringing in some of the biggest names in electronic music. Artists like Deadmau5, Major Lazer, Kaskade, and many more have graced the enormous stages at the Dallas Convention Center. Now, the folks at Highland Concerts are keeping their tradition alive by bringing Skrillex, Armin van Buuren, and Disclosure into the mix, with one more surprise headliner to be announced soon.
Last year's sold out event brought nearly 30,000 people to the heart of Dallas. This year should be no different. Tickets for Lights All Night 2014 are on sale now! Stay tuned to Just Noise To Me for lineup updates, news, and more.
Lights All Night 2014
Facebook // Twitter // Instagram