Concerts
Lights All Night 2013 Review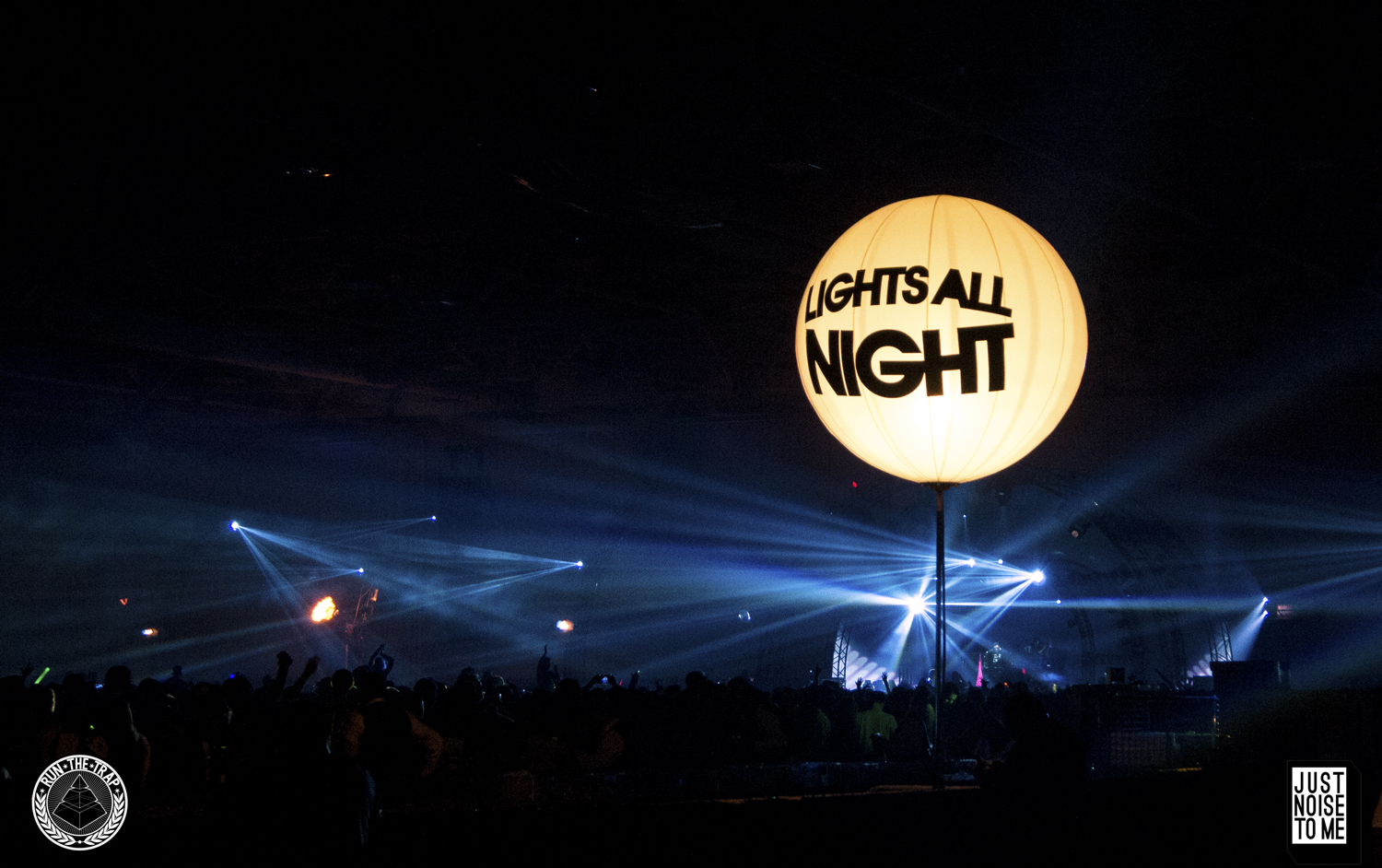 The saying goes, "everything is bigger in Texas." Lights All Night in Dallas was no exception. Taking place in the Dallas Convention Center (literally one of the biggest venues I've ever seen an indoor festival take place), Lights All Night was two days full of top-billing artists, awesome visuals, and a whole lotta PLUR.
Day 1
I started the day off arriving in Dallas with just enough time to drop my bags off, grab a quick bite to eat, and hop in a cab before catching Icona Pop at the main stage, "The Mothership." Before the all-girl duo took stage, I honestly had my doubts. I'm typically not a fan of live vocals (or live instruments for that matter) during an EDM show, but as soon as they took the stage I was blown away. With impressive vocal harmonies and fantastic stage presence, Icona Pop was definitely the best way to start off the night.
Before too long I decided to mosey on over to the next stage, "Boombox," to see Le Castle Vania who was someone I've heard great things about but never actually had the chance to see. He definitely lived up to his reputation, playing a high energy, progressive set.
Next on my list was Carnage. Not only is the dude a big guy, his set was just as huge. Blending trap and big room, Carnage was definitely in my top 5 favorite sets of the entire weekend. And, with some insane pyrotechnics blasting across the stage, things were definitely starting to heat up.
Zomboy was another surprise of the night, playing a strictly dubstep set. I really had my doubts about this young talent, but seeing him live was one of the most fun experiences of the weekend. His energy was absorbed by the crowd and made his set more than just an auditory experience.
After a quick set change, Grizmatik took the stage at Boombox and threw down one of the funkiest sets I've seen in a very, very long time. With a combined effort from Griz and the two-man troupe Gramatik, the room was full of sax, guitar, and huge beats. It was so much fun seeing these three truly enjoying themselves in front of a packed audience.
I wrapped up the night with one of the biggest (and most outspoken) producers in the world — Deadmau5 — whose set was a perfect combination of old and new. After some minor technical difficulties, the mau5 was up and running, and before long had the crowd screaming the lyrics to "Ghosts 'n Stuff." "Oh, come on! Don't act like you don't know the words!"
Day 2
The second day of Lights All Night started off after another late start — a little sightseeing in Dallas never hurt anyone! I got to the show just in time to catch Nom De Strip, another act I had heard great things about but never had the chance to see. He also lived up to the hype with a set full of a little bit of everything — disco house, progressive house, big room, etc. I could tell he was humbled a bit when he looked out and saw the massive amount of people that had gathered to watch him play. 

Next up was Kill Paris who was also on his funk game, even more so than when we saw him at the True Music Festival in Phoenix. With huge tracks and an even bigger stage persona, Kill Paris was another fun one to watch for sure.
After Kill Paris I pretty much set up camp at the Boombox stage to see four of my favorite artists from 2013. First up, Paper Diamond. PD was one of my surprise favorites at HARD Summer, and was in my top 5 from LAN as well. His set was full of some of the best trap tracks of the year along with a new collaboration with Arizona native Protohype. I also later found out he performed his entire set with a broken foot, and when asking him about the injury he stated, "broke my foot but I'm still out here partying!"
Once the dust had settled from PD's set, the one and only A-Trak took the stage. Now, I've seen A-Trak multiple times within the past few years, but no set came close to the one he played at LAN. Playing all his hits while catering to the raver audience, A-Trak was one of the hardest sets and definitely my favorite of the weekend.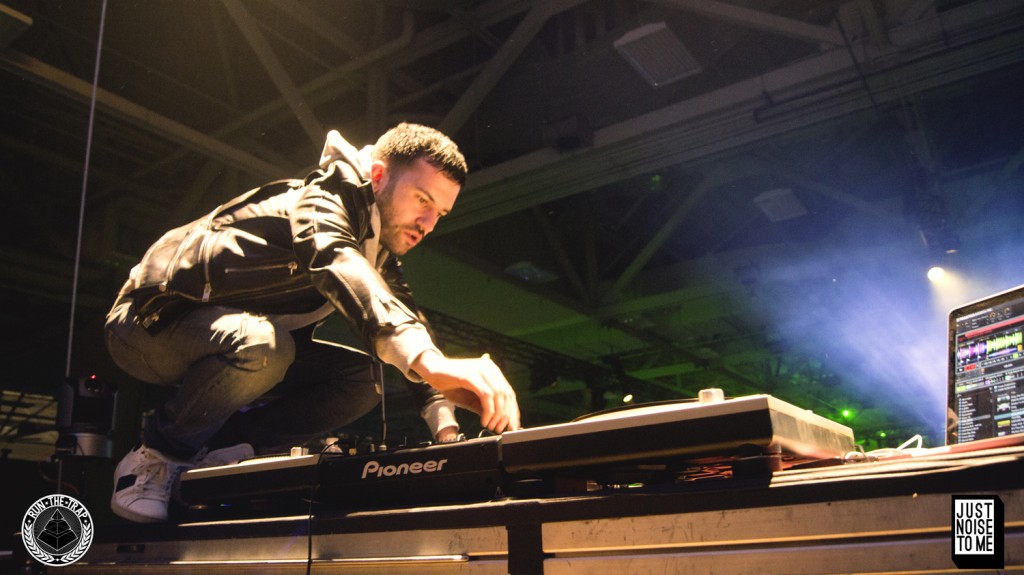 Legendary duo Above & Beyond took to the Boombox stage next, playing a set consisting of their hits including their Blue Monday remix, giving their crowd some very much needed Group Therapy.
To end the night, I stuck around to catch one of my all-time favorites, Major Lazer. The trio could not have made for a better way to end my weekend in Dallas. Their set included their most recent hits like "Jet Blue Jet," along with their classic ML antics like Diplo roaming the crowd in his Zorb ball.
After leaving the venue that night, I ran into two older women with "Rave Mom" printed on their shirts. I asked if they were picking up their kids and, in a very southern accent, they responded, "Oh hell nah, we were here partyin'! We just love Kaskade and Above and Beyond. We would've stayed all night but it's already way past our bed times!" Definitely the highlight of my entire trip.
Lights All Night 2013 Review
Lights All Night was a well-organized production with very little to complain about. One thing I noticed was the fact that the Silent Disco stage was almost completely hidden. To be honest, I actually still have no idea where it was.
Security was just tight enough, and there seemed to be little to no medical emergencies. The "don't ask, don't tell" policy put in place by the festival was also a great addition.
While not everyone is addicted to cigarettes, I still found the "smoking lounge" (basically just  fenced off area outside the venue) could have had a bit more organization. Separate "in" and "out" doors would have been a great idea.
As promised, the sound was on point and the stages all had fantastic visuals. The Dallas Convention Center was a perfect place to hold the venue, as attendees could cross over from stage to stage with ease, relax in the lobby area, and purchase food, drinks, and souvenirs from vendors surrounding the stages. There was never any overlap of sound from either one of the stages, and guests seemed to be having a generally awesome time throughout.
All in all, there was still that one thing every festival would suck without — unity. As lame as it may sound Lights All Night was a look inside the Dallas EDM scene which, judging by these two nights, is alive and well. Everyone got along just fine and there were zero fights, arguments, etc. The love for EDM was in the air and it was truly a PLUR-tastic time.
If given the opportunity, I would ABSOLUTELY head back to Dallas for Lights All Night. Thanks for having us!
More photos on the way! Sit tight.