Concerts
HARD Summer 2014 at Whittier Narrows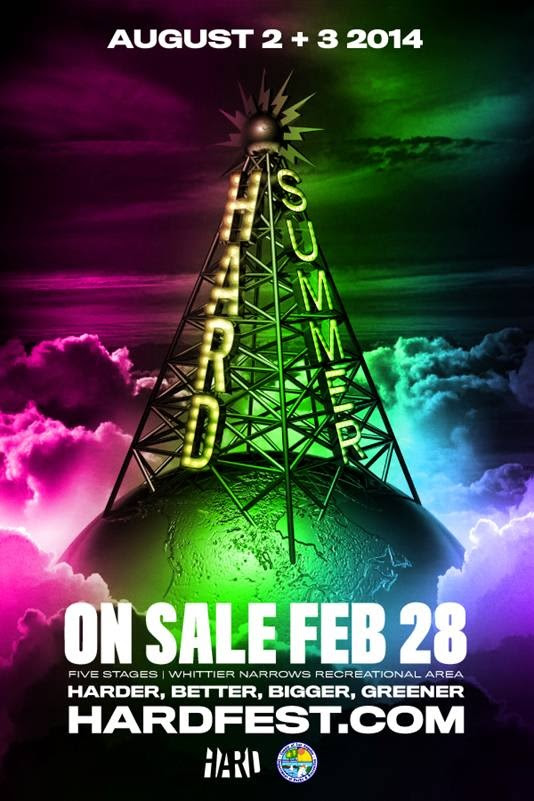 Late last night the story leaked that HARD Summer 2014 will not be held at the Los Angeles State Historic Park but instead at Whittier Narrows in El Monte, California. This comes as shock to most festival goers, as HARD Summer has been set at the downtown park for the past four years.
The reason for the switch is unknown; whether it's due to the rapidly growing size of the festival or the park not being able to handle another two-day thrashing, there's probably good cause behind it.
UPDATE: After further research, it seems as though the LA Historic Park will be closed for an entire year due to renovations, hence the switch. Many are still waiting confirmation from the head of HARD, Gary Richards aka Destructo, who mentioned on his Facebook that there would be "big news" regarding the summer festival. If the rumors are true, Whittier Narrows would actually be a great place for the festival due to its massive size, convenient access, and unique layout.
UPDATE: HARD Summer will in fact be held at Whittier Narrows, according to a press release from Mitch Schneider Organization:
The 7th Annual HARD SUMMER MUSIC FESTIVAL, Los Angeles' largest music event, will return Saturday, August 2 and Sunday, August 3.  The 2014 edition escalates as the festival will be moving to a new location, the Whittier Narrows Recreation Area.  Early bird tickets go on sale this Friday, February 28 at 10:00 am pt at www.hardfest.com/hardsummer.

The new location for HARD SUMMER will allow for more stages, more talent and more fans.  Just 10 miles away from downtown, the Whittier Narrows Recreation Area is an urban oasis, a beautiful park boasting over 100 acres which will be converted to a major festival area.

Five stages with over 75 performers will take the HARD SUMMER experience to a whole new level. "I can't believe HARD summer will turn 7 this year!  The HARD team is looking forward to producing a festival at Whittier Narrows," says Gary Richards of HARD Events..  "It's such a great park with more room to do things that have not been possible for HARD in the past.  Plus it has tons of trees and grass which makes a great setting for the festival."

Last year's HARD SUMMER took place at the Los Angeles State Historic Park and drew over 70,000 fans.   Performers included leading artists in the electronic and hip-hop worlds, including Knife Party, Justice (DJ Set), Duck Sauce, Dog Blood, Bassnectar, Empire of the Sun, 2 Chainz, Zedd, Crystal Castles, Baauer, Dillon Francis and many more.  Look for the line-up for the 2014 edition to be announced in the coming weeks.
HARD Summer 2014 Teaser Video:
Tickets for HARD Summer 2014 go on sale this Friday, February 28th. For more information check out the HARDfest.com. Stay tuned for more updates!
Presale tickets for HARD SUMMER 2014 at Whittier Narrows have gone on sale! Click here!