New Releases
Milo & Otis – #FESTMUNCH [Free Download]
WARNING: The murderous sub bass, vicious horn section, and machine-gun hi-hats contained herein are known to induce vomiting, seizures, public urination, and death. Viewer discretion is advised.
With that said, crank up the bass levels and prepare to lose your shit to Milo & Otis's new trap banger, #FESTMUNCH. (Seriously though, you might literally poop your pants ok?)
[soundcloud url="https://api.soundcloud.com/tracks/130400920″ params="color=ff6600&auto_play=false&show_artwork=true" width="100%" height="166″ iframe="true" /]
It goes without saying, the track is utterly monstrous. The LA-based duo wastes no time dishing out that first horn-laced bass kick, only to follow up with a series of snare-riddled festival trap textures and some gangster-ass vocal samples.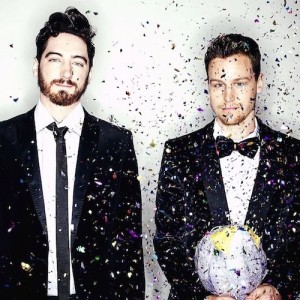 Sonically, amazing. BUT, the fact that the dudes from M&O include a sample which repeats their names throughout the song might decrease their chances of it being played live by other DJs.
Ultimately, it's their art and they're completely entitled to any sort of boasting as they see fit. However, we really dig the appropriately named #FESTMUNCH and would love to hear it live this festival season. EDM newbies take note!
Be sure to take advantage of the free dowloand and let us know your thoughts on whether or not it's cool to flex on a track in the comments below!
Check out some other releases from Milo & Otis on their Soundcloud.