New Releases
Duck Sauce – Duck Droppings EP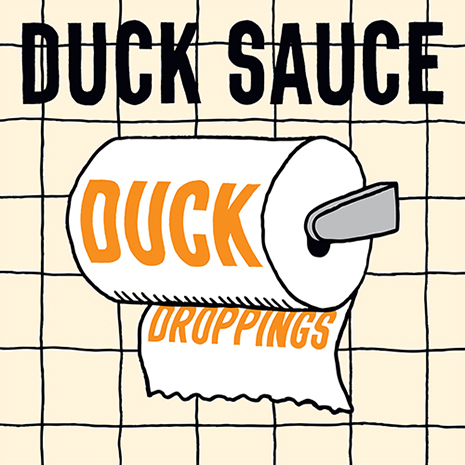 The Quack is Back yet again! Duck Sauce has released their newest four-track EP entitled Duck Droppings to help tie over eager fans until the release of their highly anticipated album Quack.
Upon release, Fool's Gold had this to say:
Flap your wings over to foolsgoldrecs.com/duckdroppings to grab four full-length, DJ-friendly, webbed-for-pleasure tracks from Duck Sauce's Duck Tape for free download. Just some groovy treats to tide you over until the long awaited DS album Quack hatches this spring, get busy!
[soundcloud url="https://api.soundcloud.com/playlists/20685339″ params="color=ff6600&auto_play=false&show_artwork=true" width="100%" height="450″ iframe="true" /]
Duck Droppings includes tracks "Party In Me," "Louie The First," "Calamari (Put The Sauce On It)," and "Mondo," all which have been been previously heard in some live mixes and earlier EPs. As usual, the EP is full of funky fresh samples that only one of the biggest DJ Supergroups around could pull off.
For more on Duck Sauce, check them out on Facebook, Twitter, and SoundCloud