Concerts
Sound Wave Block Party 2013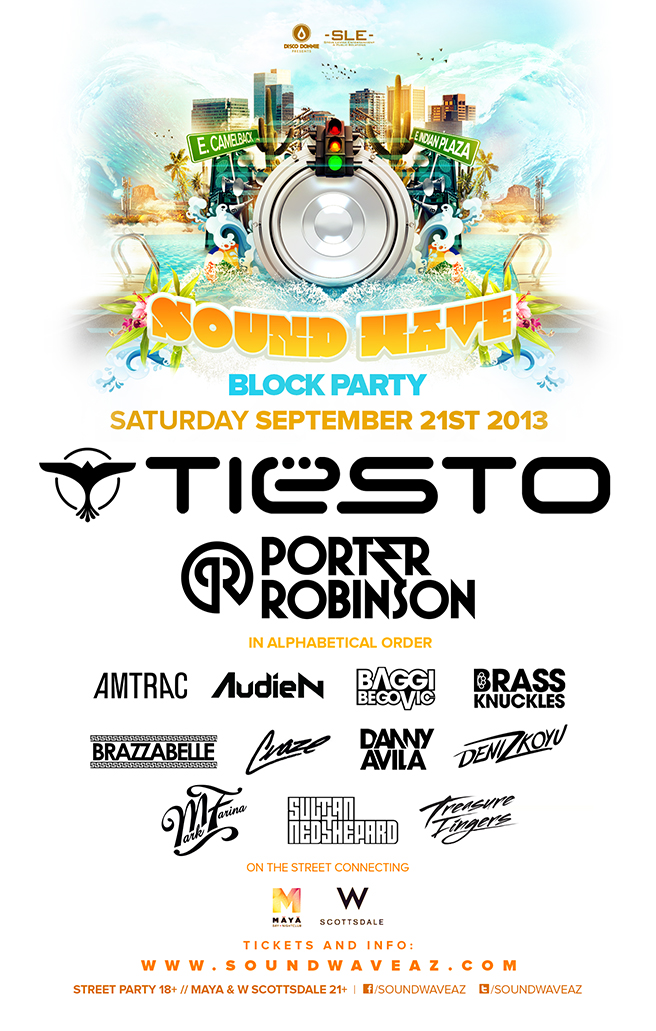 Steve LeVine Entertainment & Public Relations and Disco Donnie Presents are teaming up to bring you one of the biggest EDM music festivals in Arizona for the fourth year in a row. Taking place both inside Maya Day + Nightclub and between Indian Plaza road and Saddlebag Trail (just south of Camelback Road) in Old Town Scottsdale, this year's Sound Wave is going to be one for the books.
Talent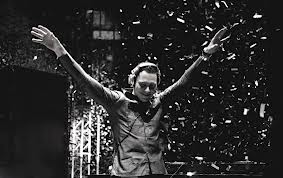 With artists from all over the world busting out some of the biggest tracks of today, Sound Wave promises to be one of the best shows to celebrate the end of summer.
The headlining acts alone are enough reason to check out this show: Tiesto, who has spent this year headlining shows like Tomorrowland, EDC Las Vegas, and a sold out show at the Staples Center in Los Angeles, returns to Scottsdale along with Porter Robinson who has also been killing it around the globe (especially with one of our favorite sets of Ultra 2013). Other notable artists to watch out for at this year's Sound Wave include Amtrac, Treasure Fingers, and Cave Creek native Brazzabelle.
UPDATE: Sound Wave has just announced that our good friend Drezo will be performing at this year's event, along with DJ DECiPHA, Jerry Wang, DJ Soulman, Arizona native Pickster One, and many more!
Packages
Since the show is taking place in the heart of Old Town Scottsdale, the good people behind  Sound Wave are hooking you up with some exclusive packages at the W Scottsdale. The package includes two tickets per bed, two SIP tickets per registered guest, and obviously a fantastic room at one of the hippest hotels in Scottsdale. Get your packages here.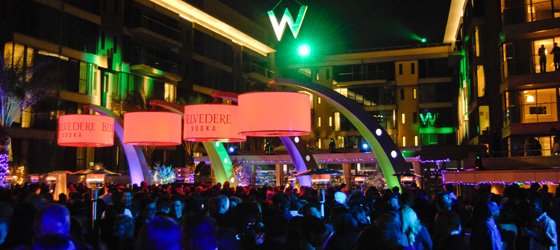 Dates & Times
The Sound Wave Block Party will be taking place this Saturday, September 21, 2013 from 2PM to 11PM (18+) and 11AM to 2AM (21+). Tickets can be purchased here.
Official lineup and festival map:
For more information on the Sound Wave Block Party, check the official website, Facebook, and Twitter.