New Releases
Tech N9ne: Something Else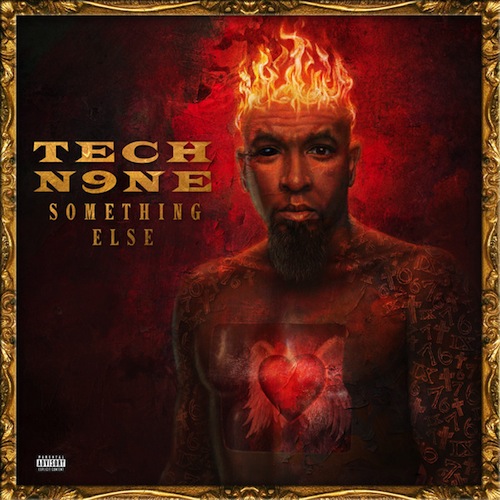 Aaron Dontez Yates, the Killa Klown, Double "O" Neena, or Cult Leader, call him what you want but Tech N9ne has crushed mics since the 90's and rightfully holds one of the rap game's largest followings ever seen. The king of the underground rap scene and rhyme mecca dropped his newest album "Tech N9ne: Something Else" on July 30th. Proving once again he's bound to make the mainstream bow to his lyricism, Tech wow's listeners with his expected genius flow and unexpected guest appearances.
"Something Else" bares the lucky number 13 studio recorded album and does so with infamous Strange Music fashion. The N9ne is no stranger to the absurd when it comes to his immense thought process in each word of each verse and even the track layout on this album as he strategically split the album into three portions he calls " Earth, Water and Fire".
"The album is everywhere. It feels like it's Hell, Purgatory and Heaven all over again. I'm telling stories that I've never told – that I was afraid to tell on some songs. It's super personal and I've got a big chip on my shoulder again. It's always been there, but it's getting bigger having to prove to fans and critics that we ain't goin' nowhere."- Tech N9ne 
With love of the hip hop underworld and intriguing up-and-coming rap artists, Tech never forgets his Strange Music roots and often throws worthy artists a bone to help him crush beats on select tracks. The "Red Head Wonder" features many artists from his Strange Music record label that supply equally enjoyable and obscure lyrics including artists Big Scoob, Ces Cru, Krizz Kaliko, Mayday, Rittz and Stevie Stone. The already buzz worthy song "So Dope (They Wanna)" features underground names even less well known such as Snow tha Product, Twisted Insane and Wrekonize.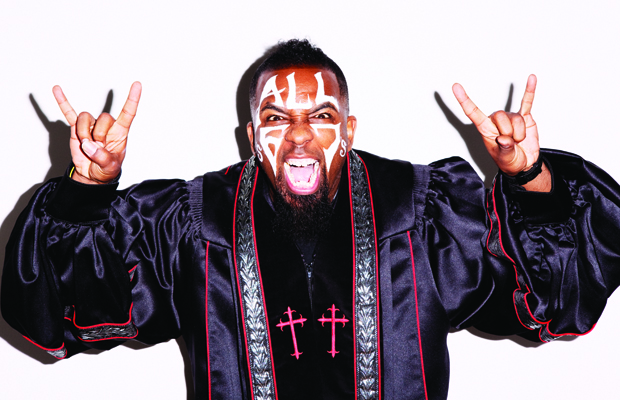 Tech and producers are in no dyer need for mainstream hype and famously smash the competition at every freestyle Cypher, record release and guest appearance they attend. However, when you hold the crown of the underground and massive following Tech N9ne does; why not throw the public unexpected curve balls?
"The beats sound nothing like anything you've ever heard me on. The features that I'm going for are something you would never imagine… It's so beautiful because the King, the Clown, and the G are still present on this album. There's no apologies in what I'm saying. I don't mind that it contradicts itself because that's what people do."- Tech N9ne
Big names like B.O.B, Big K.R.I.T, Cee Lo Green, The Doors, Game, T-Pain, and Trae tha Truth are just a few guest appearances that provided both verses and hooks. Critically acclaimed and recently scrutinized Kendrick Lamar also teamed up with N9ne in the form of "Fragile" also featuring Kendall Morgan and Mayday that skyrocketed to the top of the hotnewhiphop.com charts.
The song titled, "See Me" features the unlikely trio of lyrical styles from B.O.B and hip hop icon Wiz Khalifa along side Tech. Friend and veteran of Strange Music "Kali-baby" aka Krizz Kaliko joins the N9ne on "Straight Out the Gate" that also features former System of a Down rock god Serj Tankian. The music video was quickly released after the album questions everything from government to parenting to religion and has already accrued over a million views.
It doesn't take a face painted "Juggalo" or even a dedicated "Technician" to agree that A. Yates changed rap in his decades of rhyme mastery. Like him or not the unique combination of grimy underground and catchy mainstream in this 2013 album is why Tech N9ne truly is, "Something Else".